Why do we need to implement an automated current awareness platform?
by Clare Brown on January 29, 2021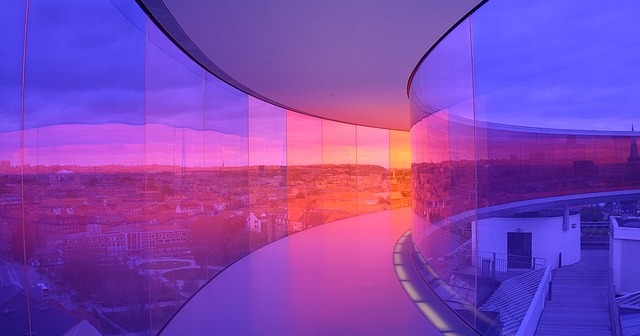 My last post focused on migrations so this one is for people at the beginning of their current awareness journey. Library and information managers are always keen to capitalise on new technology to benefit the firm and its clients, so why not make this year the year you take time to transform your alerts and newsletters?
How much time are people spending creating current awareness alerts?
Scanning multiple emails, journals and websites to create hand-formatted newsletters is massively time consuming. I've recently interviewed some information managers to find out what manual current awareness workflows they have in place, and some of the challenges and frustrations they face.
For example, one manager explained how much time they spent on manually producing newsletters,
"scanning 90 plus websites daily meant that half of my time was spent doing current awareness. When the opportunity came up to evaluate ways to automate the process, the information team were keen to get involved."
Another person said that their manual current awareness was:
"time consuming and admin heavy when trying to maintain and coordinate the many tracks being run. Each team member had a portfolio of tracks and they quickly became experts, but it could be difficult to pick up the baton quickly when covering annual leave."
News monitoring is a standard library and information challenge. It is one we have all faced, so you are not alone in your frustrations. When I was a library manager, producing current awareness used to take up to 50% of my time. In hindsight, it was inefficient, unsustainable, inflexible, and I was limited in what I could realistically produce.
Remember that your current awareness is valued by your end-users
When I carried out my regular current awareness newsletter audits, I would always ask my end-users whether they found the library's daily alerts useful, interesting, valuable, etc. Given the amount of time I was spending on this task, I was hoping they would cancel some! However I was always asked to create additional alerts, or create alerts for key clients.
Clearly my firm valued what I produced, and I had evidence that my newsletters were being actively used by all departments - and beyond. There was obviously a demonstrable and urgent need for automated aggregation, but lawyers need a little more convincing when it comes to balancing automation and quality control. It is our job to reassure them that their newsletters will be even better when we have more control over sources, searching, curation etc.
Who benefits from automation? Answer: Everyone!
One of the reasons I enjoy speaking with information managers about their various information frustrations is the camaraderie and shared stories. These case studies communicate ideas and resonate with everyone. And when I say everyone, I mean end-users and budget holders too - they need reassurance regarding the benefits of targeted current awareness.
End-users and budget holders
Explain - in language they understand - to your budget holders that your department's goal is ultimately about delivering value to your organisation. Get their attention by creating formal business cases backed-up with evidence and statistics
Working from home has created new budgetary challenges but your expensive online services are more important than ever and your usage stats will back you up. Use these data as leverage to show how much more you could do if it was incorporated into daily current awareness
End-user information overload and fatigue will be more apparent than ever. Explain how you can reduce inbox noise, and reassure them that only the most relevant information will be sent to them
Legal tech is a hot topic. Vable scans articles using

Watson Natural Language Understanding

(NLP) technology to identify keywords, entities and concepts. Should clients ask about the organisation's use of cutting edge technology, end-users can honestly say it is part of their daily work life.


Information managers
Implement a logical workflow - set up your searches to run automatically so your articles are ready to be curated and annotated. Information teams can add value by highlighting and commenting on key articles as required
You have been scanning your favourite, most reliable sources for years. Why not use these, as well as your Google alerts, email newsletters and the many other publications that have been added to an aggregation platform. You might find something even better!
End-user management is made easier with a single platform. Users can be imported into the platform through a single, bulk upload and then subscribed to newsletters. Vable's Active Directory integrates with multiple systems, enabling user lists to be created and maintained automatically across various databases.
Current awareness platforms can integrate with third party publishers so your end-users can access subscription content from their alerts, for example FT and MLex.
Current awareness is about taking control - even in a pandemic!
Vable's goal is to help you take control of the information available. One librarian explained how useful it is to be able to add all of her sources into one place. She can be in full control of how she uses them. She can format the content how she wants, send out alerts and newsletters to her own schedule, and manage her many end-users - all from the same platform.
When the pandemic first happened, it was easy to feel that everything was out of control. As one library director said, the biggest challenge was the transition to home working. There is more need than ever for close collaboration on information dissemination. With a platform like Vable, everyone can work on and contribute to current awareness from any location.
Those who had current awareness systems in place before COVID-19 struck have really felt the benefit of being future-proofed. One information manager said,
It enabled us to speed up the manual process...and it was fairly easy to set up once all our carefully selected sources were added. We can respond faster and deliver more, highly curated, relevant updates, customised to people's needs. The professional, fresh design has elevated our team's output. Less time in admin means more time for us to scan sources, read and up our market knowledge. The fact that people are enthusiastic and engaged means we are finding this a re-energised, positive, collaborative exercise.
When Covid-19 measures hit we were inundated with requests for monitoring the effect on the different sectors and we were able to respond quickly, setting up initial daily updates quite easily and then modifying them as weeks have progressed. We find it so much easier to collaborate as we can add/amend/share searches, topics, sources or manage email lists and the inbox.
"A work in progress"
Since implementing a new current awareness system, one information manager reports positive outcomes for both her and her end-users. For instance, as her main curated newsletters have become a regular feature, lawyers are telling her that they feel better informed. Individual alerts can be set up instantly for whoever asks for them.
In the conversations I've had with information managers, I've been told that current awareness remains an "ongoing project" mainly because there are so many use-cases for it. One information manager described it as "a work in progress". Another explained that automated current awareness has great potential and is looking to roll out further changes in the type of content monitored, and the way information is shared throughout the firm. This is when case studies - and speaking with your vendor - become useful.
Other information teams are looking at how improved functionality can put end-users in control of their own current awareness. They are interested to see how Vable's end user portal, MyVable, might work for self-service via the intranet. Every point of frustration caused by traditional, manual current awareness delivery can be transformed and it's an exciting time to be automating your systems.
One of the many challenges we all face is maintaining the confidence of our lawyers. They stay ahead of the competition by being better informed. Current awareness is a large part of their know-how and expertise. They like the reassurance of hand-curated updates therefore we need to show them we have complete control over what they receive - and how they receive it.
If we can combine control with cost effectiveness and flexibility, then we have a recipe for great current awareness. In these challenging times, knowledge and information teams are working hard to transform a complicated multi-channel, multi-database information environment into something holistic, user centred and inclusive.