Vable InfoPro
Take complete control of your team's current awareness
A powerful solution designed to enable information professionals to aggregate, filter, and deliver customized content to end users.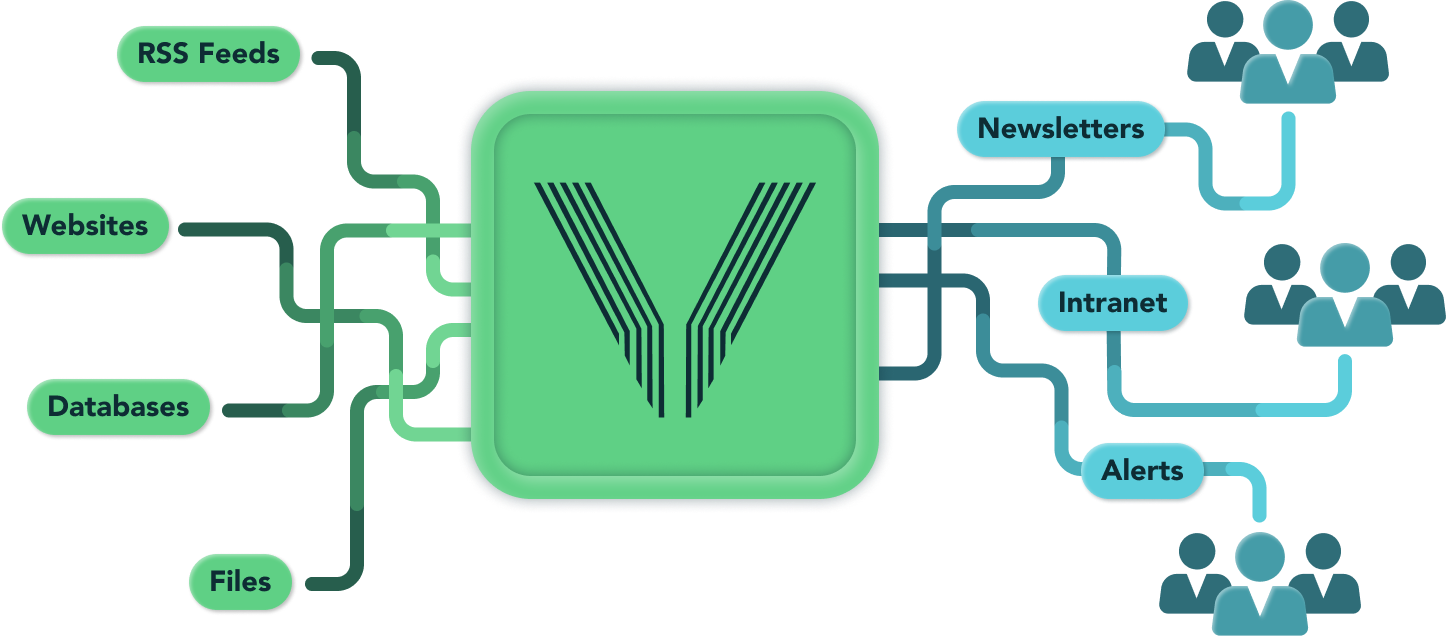 We've got your back - every step of the way
Because you shouldn't have to figure it out on your own.

Our Client Success team is renowned for its incredible assistance, ensuring smooth integration and continuous support.
Frequently Asked Questions
How many sources does Vable monitor?
Vable currently monitors over 24,000 public and paywalled sources. However, if the source you want isn't in the Vable platform, you can easily add it. It is important to us that you have control over the sources that feed into your newsletters because you need them to be relevant and trustworthy.
What analytics does Vable InfoPro provide?
Vable InfoPro's Activity Reports give administrators insight into the engagement users have with content, in a simple, easy-to-read format. The data can be viewed by user, publisher, topic, source, article, access type, or newsletter/alert. Additionally, reports can be exported and integrated with powerful visualization tools.
Does Vable InfoPro integrate with other platforms?
Yes! We connect with various publisher APIs so you can get the content you need. To help you streamline your user management and access, we integrate with password management systems, Active Directory, and Single Sign On. Other popular systems for integration are HighQ and Sharepoint.
Do you offer a managed service?
Yes! We appreciate that not every organization has an in-house knowledge and information team. Therefore, for clients with limited time and resources, we offer a managed service option to help them create the most efficient content strategy.
What is your pricing model?
We have a per-user pricing model. This way clients enjoy equal standards of functionality and support and pricing is based solely on the number of their users. However, we remain flexible and are happy to discuss alternatives when your needs require another approach.
You may also like…
Vable InfoPro is one piece of Vable's complete news aggregation and current awareness platform.
Each product is powerful alone, but they are even better when used together.
Vable Inbox
An email forwarding solution to centralize alerts from any publisher, manage subscribers, and gain complete visibility of usage.
MyVable
Enabling end users to discover and subscribe to resources created and managed by their knowledge experts.




See Vable in action



Our experts will get you off the ground in no time.