MyVable
Self-service current awareness powered by information professionals
Enabling end users to discover and subscribe to resources created and managed by their knowledge experts.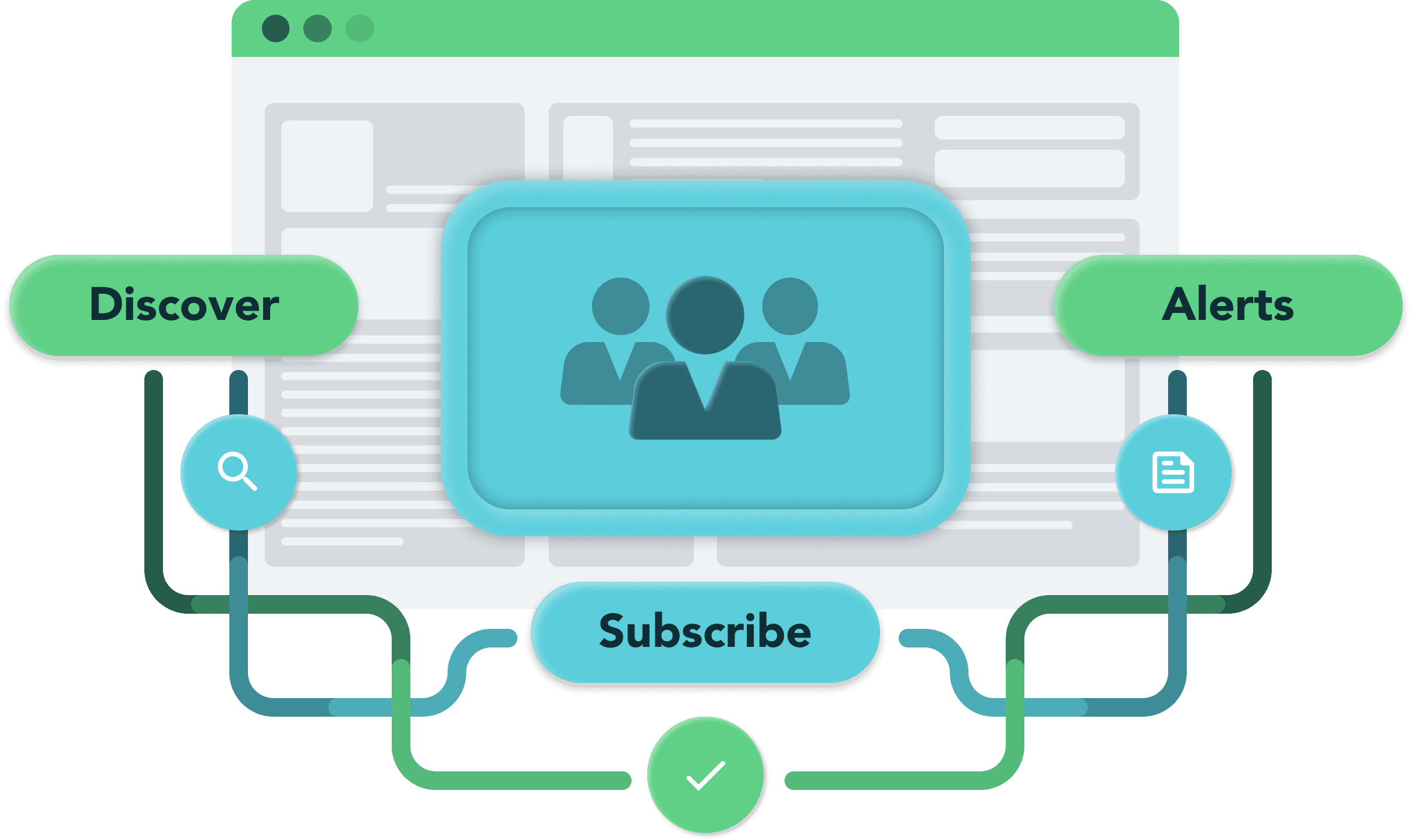 We've got your back - every step of the way
Because you shouldn't have to figure it out on your own.

Our Client Success team is renowned for its incredible assistance, ensuring smooth integration and continuous support.
Frequently Asked Questions
Can users create their own alerts in MyVable?
Yes! The intuitive search functionality allows users to browse and discover your expertly-crafted alerts and topics and easily add what they are interested in into their alerts. They can specify exactly when and how often they want to receive it.
Can I purchase MyVable without InfoPro?
MyVable is an add-on to Vable InfoPro. Administrators can create topics, automated alerts, and curated newsletters within the InfoPro platform and make them available for their end users on MyVable.
Is it difficult for end users to get up to speed with MyVable?
MyVable is designed to be intuitive for end users so that they can be up and running in no time at all.
Can I support my end users so they make the most of MyVable?
You can get involved as much as you are needed. Take a back seat for end users who want to be in charge of their current awareness or get involved for those who need more assistance.
Do you offer any assistance with deploying MyVable?
Yes! We can assist with the initial project plan and timeline to keep everything on track. We will also provide training and full documentation for all administrators.
You may also like…
MyVable is one piece of Vable's complete news aggregation and current awareness platform.
Each product is powerful alone, but they are even better when used together.
Vable InfoPro
Our core product designed to enable information professionals to aggregate, filter, and deliver customized content to end users.
Vable Inbox
An email forwarding solution to centralize alerts from any publisher, manage subscribers, and gain complete visibility of usage.




See Vable in action



Our experts will get you off the ground in no time.