How do I create newsletters using a current awareness aggregator?
by Clare Brown on February 23, 2023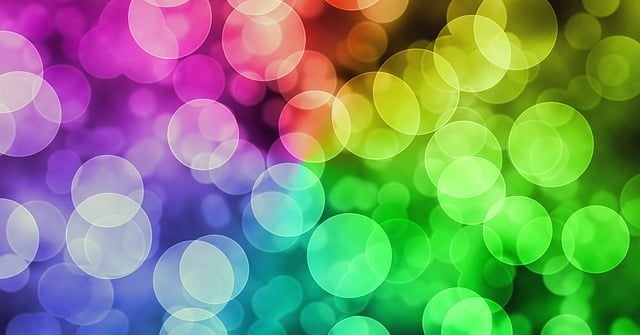 This question is key when implementing a premium content aggregator platform like Vable. Whether you are setting up simple automated alerts or more complex curated newsletters, for individuals or groups within your organisation, it is imperative to consider your end goal. Content without purpose is just that - content.
People need content that anticipates answers to their questions, shines a light on trends or simply excites curiosity. The right content in the right context at the right time is when the true power of information comes through. Actionable content that inspires people to make a connection and cement their position as "trusted advisor" is what they need.
But how can you achieve that for your end users? This post was inspired by various real-life conversations with information professionals. I hope it will get you thinking!
Conversations about newsletters
A dedicated library team has key advantages when setting up newsletters. They have search skills, the ability to critically evaluate sources, and can anticipate information needs. The end users benefit from these skills and can be confident about the quality of content they receive in their alerts.
You: Hello, I want to set up a newsletter for one of our teams!
Us: That's excellent. Tell us everything about the recipients of the newsletter. Have you considered the various options - automated, curated? What sources do they want you to include? How do they want it laid out? What search terms do you have in mind?
Team Vable wants you to create the best alerts and newsletters that you can, so to this end, we want to share the outcome of this recent exchange. Here are some things to consider when building an alert or newsletter
What content do you want in your newsletter?
The first question concerns the type of content you want to include. If it is an alert on a particular topic, you may need to add specialist content.
Does the content already exist within the platform? Check the source library and add it in if necessary. Remember that some new content might need time to start appearing, especially if it is from an email or webpage.
Will you include subscription content? If the content resides behind a paywall you might need to run searches within the external database to ensure you're pulling in the right content.
Will you be using this content in other alerts or will other people in your team find it useful? If so, it might be a good time to create a special collection of sources. The time you spend putting this together now will save you time later on.
Will you be uploading your own internal content? Internal know-how from your own experts is invaluable. Curated newsletters are the perfect vehicle to share content with the right audience. No excuse for missing out on the latest practice note, article or client update.
Will it be a curated newsletter or an automated alert?
This is a question that will impact everything you do in relation to setting up your newsletter. Curated means total flexibility and editorial control which is exactly what you might want to do depending on your role in the organisation. For example, a business development person, a professional support lawyer (PSL), or a knowledge and information person embedded in a certain practice group.
Whichever one you choose will inform the following questions about headings, grouping, searching, and editing.
Some aggregators allow an element of curation in automated alerts. This is good functionality to have when you want to check the content that is ready to be published and ensure that all articles are relevant. Oh, and don't forget to apply the right template, if your organisation has different ones for different teams!
How do you want the content grouped?
As you would expect, you can organise your curated newsletters in any way you wish. Add headings and group content in a way that works best for your readers.
Do you want to organise your content by concept, region, publisher, type of information, etc.?
Do you want your own headings?
Do you want to highlight certain articles?
The functionality for automated alerts depends on your aggregation platform. For instance, on Vable you can ask that the content be grouped by topic, publisher, or search - or no grouping at all. You can also manually add headings and text which is useful if you want to include an important notice in your alert.
What sort of searches will you use?
Some newsletters don't need searches because they rely on particular sources. You might have set up RSS feeds for subscription sources or you might want to see everything from a webpage or journal. Just drop them in and off you go!
Simple source searching?
Complex Boolean searches for specific results?
Mixed ones using filters and other platform functionality?
Other newsletters might require a broader set of results over a particular industry/topic for careful sifting and trend spotting or an automated alert might need a precise search in order to populate it with relevant and useful information. If you are using a curated feed in an automated alert, it will include everything you have chosen.
Of course, it depends on the purpose of the newsletter and the needs of the reader.
The organisation of your current awareness
This section was inspired by a recent Vable internal knowledge-sharing session and I think it is worth mentioning here. Keep in mind that all the questions I have asked so far should be considered before you start searching for anything!
But have you considered how you will find your alerts and newsletters once you have created them? What if you need to revisit them or share them with colleagues? What if they are shared on an intranet or self/service end-user portal?
Have you considered a labelling structure?
Have you decided what descriptions you should add to searches, topics, newsletters or alerts?
Vable wants your end users to be able to find the information they need. When you are considering creating current awareness, think about how you want your label structure to look and design it accordingly. Industries, companies, practice areas, people, regularity, hot topics, are all labels to consider.
Descriptions can useful. Public descriptions will appear in front of end users and will clarify whether something is useful to them. If it is a curated newsletter adding that it is published weekly on a Monday will let people know when to expect it. A private note will let administrators know other details that your end users won't be interested in.
Once you are confident that you have considered all the options, you can now start building your newsletter. It may have to go through a feedback or review process to get it right but it will be worth it in the end.