Adding the right content to your current awareness platform
by Clare Brown on July 17, 2023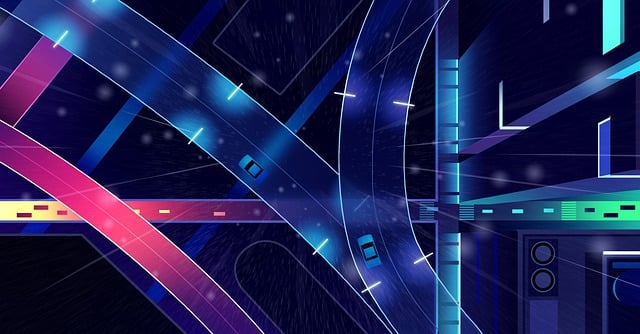 A Jinfo event got me thinking about the question Team Vable gets asked all the time - "How do we get relevant external content into our intelligence/aggregation platform?". According to the webinar, the answer was to go and ask your information person.
Some source-based questions are technology-based and fairly clear-cut. But source assessment requires a certain level of specialist knowledge. Not only do you have to have an excellent understanding of your organisation's underlying business goals, but also you will need to know which sources are relevant to their information needs.
What's the most convenient type of content to add to your news aggregation platform?
Platforms are designed to handle incoming content in many formats. From a technological point of view, RSS feeds are the most convenient way to add content. There are handy Chrome extensions to help you locate them on a website.
But what if there isn't an RSS feed? There are alternate ways of importing information.
Email remains a consistent way of alerting people to new content on websites. It used to be a challenge to extract information from emails, but with solutions such as Vable Inbox, this is not a problem. Whether emails contain attachments, weblinks or just a single item of news, this can be added directly to your current awareness platform.
Can you track sources when the content is behind a paywall?
Adding paywalled sources occasionally presents technological challenges. Happily, many subscription databases provide administrators with the ability to generate links - usually in the form of RSS feeds. Once you have the target source page, you can ask the database to build one for you. This means that you are getting regularly updated, premium-quality information in your system.
If your organisation and the database provider have agreed, silent authentication is an efficient way of accessing subscription-based information from within the organisation's network. In this case, when an end-user clicks on a link to a subscription-only article, they will go straight through to the text without even realising it is behind a paywall.
Aggregators are also partnering up with other tech companies for convenient seamless client access. For example, if you have ResearchHub or Onelog Mobile and are using Vable for current awareness, your end-users don't need user names and passwords when they access their premium news content on the go.
What is the 'best' type of content to add?
The content you want to be included depends on the needs of your end users. This is a difficult question to answer without knowing their specific requirements. As an information professional, you know that to get the best current awareness alerts, you need to start with relevant and reliable sources.
To complicate issues further, your end-users will have different needs to balance. For example, marketing and business development teams value a broader range of high-level information. But a technical or compliance department would require a 'less is more' approach, with depth, accuracy, and detail.
Some current awareness aggregators are aware of the different use cases and are keen to give platform administrators the flexibility they need. For instance, Vable provides a simple way of creating bespoke search filters to bring together specific sources to be used across multiple searches. For a broader set of results, administrators can search under topics or subject filters created by NLP keywords.
What is the difference between a source and a publisher?
At Vable we define a source as any URL which contains a series of updates in the form of articles/content items on an individual web page or RSS feed. We do not class the website or individual article/news item as a source. For example, on the BBC website, there are a number of news feeds or sources, but the BBC is the overall publisher.
Where possible we recommend tracking content found on RSS feeds, as opposed to individual web pages. As new information is added to the site, the RSS consistently picks it up and delivers it straight to the platform. RSS feeds are less likely to be subject to problems when websites are redesigned.
What are the limitations to certain types of content?
The flexibility of most news aggregators means that the only limitations are those which you impose. With certain crowdsourced platforms, you might discover new sources of information; or find trustworthy free alternatives to expensive subscriptions. This is a primary consideration for information managers because premium information is expensive.
Although your end-users may assume much information comes for free, it is up to you to educate them about the risks and variable quality. This is important if you are adding sources such as Google alerts, which may contain questionable news items. If you are concerned about confidentiality, your platform may allow you to restrict access to some sources, or indeed make them private to your organisation.
The often transient nature of internet sources means that you have to monitor web links - this applies to manual and automated current awareness. It is nothing new: Library Management Systems, intranets, etc, all rely on active and healthy URLs. With an automated current awareness system, both you and the platform's help desk can see at a glance whether your content is up and running. Any issues can be reported and dealt with.
Value-added current awareness can be time consuming whether you are doing it manually or relying on an automated system. Should you decide to go down the aggregation route, there is inevitably an initial investment of time as you import sources and create searches. Your vendor will be there to help, support and advise you all the way.
How do you know it's the right content?
So what constitutes the right content? Information people know it can be a challenge to evaluate resources - we have access to usage statistics but assessing content is much more than that. You have to review its impact and purpose and assess its return on investment. How do people make use of the information in pursuit of business goals?
The current awareness platform is important in disseminating and making the most of your sources, but ultimately it is just another tool in your information toolkit. As an information specialist you will know which content is best; you will know where to find the right sources; you will be able to help your colleagues articulate exactly what they need.