We are excited to announce the launch of Vable Connect, a new solution designed with law firms' clients in mind. Vable Connect makes it simple for lawyers to create bespoke news alerts for each of their clients. The alerts can be automated or manually curated, and delivered via branded emails or accessed on a simple to use client portal.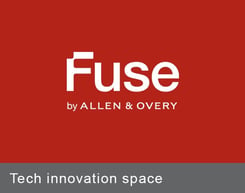 The initial idea for Vable Connect grew out of Allen & Overy's Fuse, A&O's tech innovation space, which Vable was part of in 2017. It helps law firms to strengthen client relationships, keeping their brand at the forefront of clients' minds between deals. The platform has been designed so that even busy lawyers can become instrumental in the process.
Vable Connect sits on Vable's core platform, which combines aggregation, AI, indexing and sophisticated publishing capabilities. Extending core functionality, Vable Connect allows law firms to deliver a bespoke information service to their own clients, answering calls for real innovation in the competitive legal world.
Vable CEO, Matthew Dickinson, says that
"it has been great working with A&O on this project. This new solution enables law firms to combine their industry expertise with advanced aggregation and curation tools - delivering targeted newsletters and alerts directly to their clients. Adding value is the name of the game!"
He continues:
"Being able to consult clients proactively with useful information is key to building strong relationships - becoming their most valuable information resource ensures that your clients are engaged. Vable Connect helps you stand out from the crowd by connecting with your clients in a truly helpful way, potentially creating new revenue streams in the process."
Law firms have a huge amount of knowledge and expertise tied up in their knowledge and information teams. Head of Fuse, Shruti Ajitsaria commented:
"I am delighted to see Fuse having a real impact on the companies in our cohort. The idea of Vable Connect originated from Vable's close collaboration with A&O's Global Head of Library Services, Sarah Fahy. This kind of co-creation is exactly what we had hoped to achieve with Fuse and it is fantastic to see it in action."
To find out more about how Vable Connect can help you, contact matthew@vable.com or call +44 207 422 0059