#BIALL2023: Insights for elevating legal information skills and digital relevance
by Clare Brown on May 25, 2023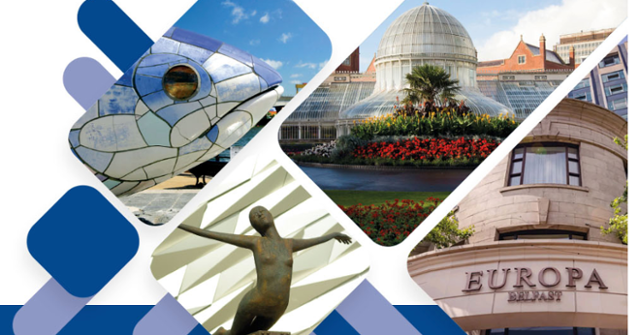 BIALL listens! This year's theme, "Gaining the Edge: Investing in Our Skillset," came from ideas submitted from last year's post-conference survey. BIALL members asked the Conference Committee to delve into the impact of legal tech and its future in our roles. Members also asked for practical sessions to ensure our visibility and relevancy as we navigate through this ever-more digital world.
"Be Curious" is one of Vable's four company values and it's the one that resonates most with me. Learning and development allow us the space to get curious about the world around us and find things that can genuinely benefit our colleagues and organisations. With that curiosity in mind, here is a quick summary of some of the sessions that I'm excited about.
All things legal tech
Who isn't curious about what is happening right now in tech? It feels like everything is happening at 4x speed on my LinkedIn feed. Let's get some real insights from those doing practical work and see how it is impacting their audience. Who is up for sharing what they are doing with ChatGPT?
I'm eagerly awaiting Robin Chesterman's session on ChatGPT. As AI becomes increasingly intertwined with information management, Robin's exploration of this field will offer attendees a comprehensive understanding of the role of AI in librarianship and how to maximise its potential. Robin always has something interesting to share, from AI hype to exploring the ever-changing landscape of international legal research.


The digital landscape continually presents new tools and challenges. Claire Greening will be sharing her knowledge of legal tech tools for Knowledge Management (KM). Her session will shed light on the latest tools that can help streamline our KM efforts and optimise our workflows. This is definitely one of my favourite areas to investigate and I have written about it in the past.
Marketing your service and becoming more visible
This is a topic I am passionate about because we cannot demonstrate our value if we hide ourselves away.
Let's get visible! Ian Hunter will share his insights on how you can enhance your visibility in your workplace. His session will equip attendees with practical strategies to highlight their roles and contributions, fostering stronger recognition within their organisations.


Matthew Leopold from LexisNexis is set to offer a masterclass on how to market library services effectively. As law librarians/legal information professionals, showcasing the value of our services is vital, and Matthew's insights will offer invaluable tips on amplifying our reach and impact. He is also to be found in another session where he will be offering advice on building your brand on LinkedIn.
Being the best and striving for excellence
We are all striving to be the best, so how can we do this? These sessions are promising to offer practical insights into making the most of our training sessions, as well as providing excellent customer service.
Beth Flerlage will present a stimulating discussion on nano-training and how it can expand the reach of a team. By understanding how these small, focused learning moments can drive significant progress, attendees will be equipped to enhance their team's efficiency and competence.


Laura Griffiths and Alice Tyson bring an innovative perspective to library training, exploring the Kanban approach. This dynamic duo will provide actionable insights on leveraging this project management methodology in an educational setting, promising to transform the way we approach library training.


Jas Breslin will deliver a session focusing on providing exceptional client service – a crucial skill in our field. Attendees can look forward to garnering valuable insights into strengthening client relationships and elevating the service they provide. Jas is a brilliant speaker and I enjoyed her session last year.
Continuing Professional Development opportunities with Vable
But the learning opportunities don't stop with the BIALL conference 2023. We have AALL 2023 in Boston later in the year. Come and say hello! Team Vable will be exhibiting at AALL at booth #904 and will be delighted to see you. Two Vablers will be attending BIALL in Belfast, so please come and find me (Clare) and Emma Martin. We can't wait to speak with you!
Don't worry if you can't make the conferences. If you're eager to continue developing your skillset throughout the summer and beyond, consider checking out Vable's webinar series and please follow our Vable current awareness strategy blog. I aim to provide valuable insights into the latest trends, challenges, and solutions in information management.