So I hear you're a marketing superstar. You're doing every single thing within your power, and knowledge, to keep your firm's marketing in tip top shape. You've been writing numerous blog posts and email campaigns for your target audience. Your social media is all pre scheduled throughout the day. You are an organised marketing machine. Though, wait a second. There's something missing here. Your competitors are still managing to stay one step ahead of you. How are they doing it? Luckily the team here at Linex have got their spy glasses out to give you a sneaky peek at your competitors' legal marketing tools.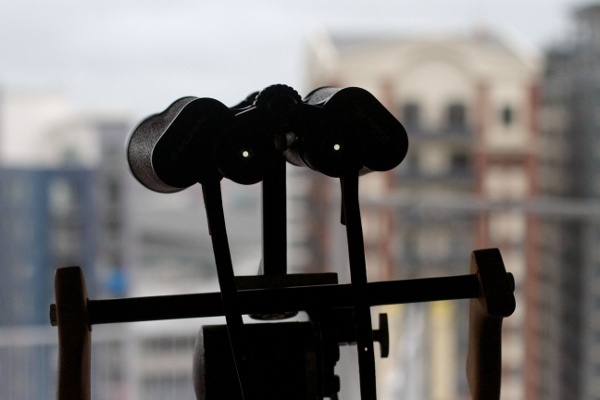 1. Media Monitoring
When your business was created it would have been designed to fulfill a target audience's specific set of needs. As time passes, however, these needs will naturally evolve and the demographic of said audience will do too. For any marketing campaign to be truly effective it needs to be targeting a specific persona, matching their current needs and using their language. Failure to do so is the equivalent of speaking to a French chef in Japanese about engineering. It's not going to be very effective.
This is where media monitoring comes in. By monitoring your personas' interests, needs, concerns, and language you're going to be consistently able to gear your marketing campaigns to suit accordingly. As such, your hard work is going to be 100 times more effective.
Sound a bit too much like hard work? Good news, external content management systems can do your media monitoring for you. Simply set up some keyword searches and at your specified times of day you will receive automated alerts from all your selected media sources.
2. Competitor Intelligence
You're far more likely to run a faster race if you can see the others racing alongside you. The same goes for business. Competitor intelligence enables you to see what your competitors are doing, how this is viewed by your target personas and what the latest legal industry trends are, providing you with invaluable support when it comes to staying ahead of the pack.
Just like with media monitoring, an external content management system can support you in simplifying your competitor intelligence. This time, instead of keyword searches, just enter your competitor names and wait for your alerts to roll in. Next time Company X is going to that conference you hadn't heard about, you'll be in the know and right there with them.
3. Internal Newsletters
For any business to maximise its revenue it is absolutely imperative that the marketing and business development teams work together and openly communicate. Your marketing team has been doing great work keeping up to date on the latest developments of your target personas with media monitoring, and they're fully in the know when it comes to competitor intelligence, but what about the business development team?
Such great intel needs to be shared. It is imperative that both marketing and business development teams know what's happening regarding industry advances, lead updates and competitor developments. Simply by sharing weekly internal newsletters, and establishing a regular multi-team meeting cycle, you can enhance the productivity of your entire company. Now they can consider the latest needs of clients in business development calls and you can learn what the key selling points are that really convert a lead into a customer, allowing you to incorporate these into your marketing strategy. How's that for a simple change?
4. Yourself
Believe it or not, the greatest tool you'll ever own is staring you right in the face. Yourself. Your willingness to change, develop, and experiment will be your biggest help or hindrance.
Only you can decide whether to try out a new approach, an external content management system for example. It is your humility that will command how you report on the weak points of a campaign, and suggest returning to the drawing board. Your openness to evolve in the ever-changing world of business will ultimately dictate your success.