3 strategic ways you can enhance your visibility and enjoy everyone's attention
by Clare Brown on July 20, 2023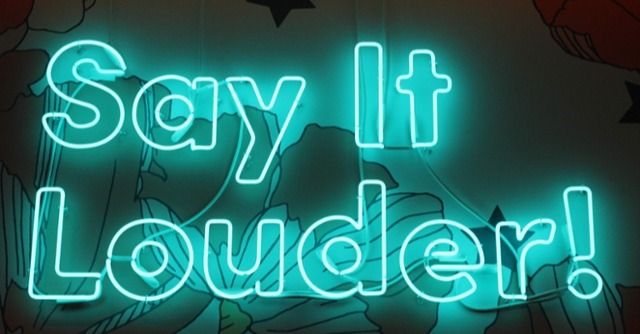 What else did we learn at the BIALL conference? In this second BIALL-related post I bring together insights from three more thought-provoking sessions; enhancing our visibility, utilising strategic marketing, and presenting yourself to the outside world. All three are connected and contribute to making the library and information service more visible than ever before.
Visibility: Should we be saying yes to everything?
This is a controversial question. Ian Hunter's session asked us to think about going beyond our job titles and consider the pros and cons of saying 'yes' to everything. Should we? Is it a good way to increase our visibility?
When people know who you are and what you can do, they're more likely to consider you for promotions or interesting assignments. And those who keep their head down often miss out, despite their hard work.
We need to say yes to the right things. Ian warned of the downsides of saying yes, for example, the more we diversify and grow our roles, the higher the risk of being monopolised by other departments. What happens when we overlap with marketing/BD, knowledge management, and procurement departments?
Boundaries are blurred, responsibilities are confused, and communications can break down.
We need to think strategically and embed ourselves in the right - high-profile - workflows. How do we document this? Will we be known as a cost or a revenue centre? Who are we reporting to, and how does that influence our visibility?
The power of marketing to grab people's attention
Marketing is a powerful tool that can immensely aid in enhancing the visibility of library and information services. It boils down to understanding what people care about. What do they need to know? How should they feel about it? What action should they take? Addressing these questions enables us to grab their attention and cultivate relevant connections.
There is an overlap between the information service and business development departments. This can benefit both. For instance, marketing and business development departments can gain significant value from current awareness bulletins. Newsletters can increase the firm's exposure and augment the firm's reputation. In such collaborations, it's crucial to think about how we can add value to the research and cater to the specific needs of the BD department.
Ian Hunter gave a successful example of interdepartmental collaboration - the now-decommissioned Shearman & Sterling Global COVID-19 Legislation Tool launched in July 2020. The project involved collaboration across the Legal Technology and Knowledge & Research teams and make use of various data sources. This was great for BD purposes and added value to the work of the firm.
The value of collaborating with procurement departments
Procurement plays a vital role in library and information services. It is an opportunity to work together, pool resources and share information and knowledge. In my personal experience, it can be a challenge to work with a procurement department but you can smooth the path. For instance, by introducing them to vendors and creating business cases for overlapping services.
Once you've invested time and effort in building relationships, are you telling the firm about your procurement successes and financial accomplishments? Publicising how much you have saved or how you've added value to your expensive subscriptions is a great way to show the management committee or C-suite that you mean business.
After all, one of the best ways to be more visible is to affect the bottom line!
Should we be worrying about imminent obsolescence?
We have already discussed how information people are moving into legal tech/innovation roles. It can be a game-changer. Embracing technological advancements and diversifying into new domains, such as providing training sessions on hot topics like generative AI, are effective ways to enhance visibility.
As if reading our minds, a recent survey suggests that,
Two-thirds of respondents said they believe document review lawyers, librarians, and others involved in knowledge management and research could be replaced by generative AI. Conversely, the jobs of law firm partners are the safest, according to respondents. After all, they're the least likely group to consider themselves as possibly redundant.
This confirms that we need to get up to speed on tech developments and lean into the evolution of the library and information role. Be future-proofed! The process of exploration, review, and implementation of new tech is a great way to expand your role. You are well-placed to carry out the training and management of the tech going forward.
Are you visible within your professional networks?
Matthew Leopold's session on LinkedIn was useful. LinkedIn is the go-to platform for building and strengthening professional connections. For library and information professionals, leveraging LinkedIn to its fullest potential can significantly elevate visibility and create a meaningful impact on your career progression.
The first step is ensuring your profile is easily discoverable. Much like a website, your profile benefits from thoughtful search engine optimisation (SEO). Identify key terms related to your job role, industry, and skills. These terms, when naturally integrated into your profile, enhance your chances of appearing in relevant searches. For example, terms like "legal information management" or "legal research skills".
Your profile isn't a digital CV; it's your professional story. Think of your LinkedIn profile as a narrative and make every section count. Don't forget to include any special projects or certifications - these unique elements can make you stand out from the crowd. The 'About' section is not just for listing job roles - it's a platform for you to tie together your career history, goals, and values. Use it to illustrate why you do what you do and what you aim to achieve in your professional journey.
But we are more than our jobs. To stand out further, add personality to your profile. This could include a professional yet warm profile picture and an engaging cover image. Share your volunteering experience, causes you care about, or any non-work-related achievements. This not only adds depth but also makes you more relatable. In essence, show your network that there's a person behind the profile.
By following these strategies, you can boost your visibility, opening up more opportunities to connect, collaborate, and advance in their respective fields. LinkedIn, when used effectively, can be a powerful tool to share your story, demonstrate your value, and grow your professional presence.
Conferences are spaces where you can be seen! In this post, I have highlighted the significance of strategic marketing, effective collaboration in enhancing library and information service visibility, as well as building professional networks. Some of these ideas will resonate and it's up to you to decide which will work best in your organisation - you don't have to say yes to everything, just the things that will get you noticed.