Where is the one content aggregation toolbox to rule them all?
by Clare Brown on August 11, 2022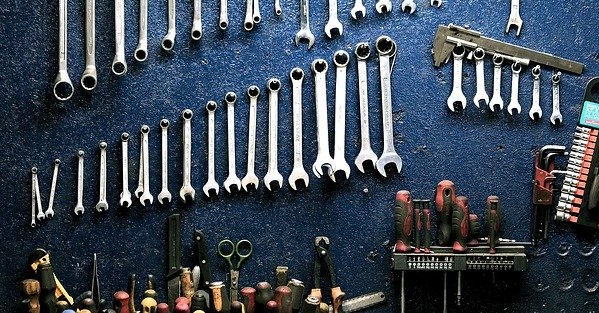 This post was inspired by a brief conversation we had with a library manager where they asked, "where is the one news aggregator that brings everything together in one place?".
You might be using multiple content aggregation tools that each do different things. It can be complicated when you're bringing everything together into one single email. This could be anything from Google alerts and journal email alerts to RSS feeds, websites that you are monitoring and the various publisher APIs.
The library manager we spoke with was delighted that there is a single solution to the challenge of managing all current awareness. Vable is your content aggregation toolbox.
The challenge of many tools without a toolbox to keep them in!
Operating a mix of manual and automated monitoring systems can be overwhelming. If you manage a law firm's information function, you know how many moving parts there are to track. You face enormous challenges; too much information and not enough time to give people what they need.
For example, before rolling out Vable, many legal information services didn't have time to fulfil all requests for automated alerts and curated newsletters. Instead, their end-users rely on a mix of Google alerts, emails from publishers and internal know-how communications which result in a noisy inbox. End-users are getting information from multiple sources and managing such a mix requires a lot of effort.
The good news is that automated aggregation can help by simplifying many aspects of your information management workflow — including how information is brought together, processed and analysed, and shared across departments within your organisation. The more you automate, the more time you can spend on 'slicing and dicing' the information in a more meaningful and actionable way.
When it comes to current awareness and information gathering, there is a lot happening behind the scenes that your end-users don't think about on a day-to-day basis. Your information team does amazing things every day, but do they have access to a superpower toolbox?
One platform to eliminate many current awareness painpoints
Team Vable talks to many library and information managers and we listen to all of the challenges that they and their teams face - these include (amongst other things);
Time-consuming workflows
Difficulty in collaborating across the team, offices, organisation etc
Inconsistent and unstructured data from many different places
Lack of a centralised email inbox
Independent v dependent end-users
Fear of missing out on important information and updates
Unreliable statistics tracking
Difficulty around proving ROI and tracking budget expenditure,
Lack of visibility and inconsistent branding
Multiple platforms to control and aggregate "fee and free" information
Wouldn't it be more effective to have just one platform to manage current awareness; to keep all of this functionality in one toolbox? There is a solution to all of the pain points listed above, as well as solving the challenge of managing multiple current awareness and alerting systems. Vable is the aggregator to rule them all.
What should we look for in a news aggregator?
Many firms are using Vable as their main current awareness aggregator for the following tasks:
Legislation and case law updates
Government and official websites can often be hard to monitor. Vable can bring order to the information chaos and allow you to track, search and consolidate information from consultation papers, draft legislation, and court diaries, and related case reports.
Industry and practice area updates
Newspapers, specialist trade journals, professional bloggers, industry reports publish vast amounts of essential information. Vable enables your end-users to receive the most relevant material from quality sources delivered punctually into their inbox or intranet portal.
Client and potential client updates
Mentions of your clients are really important to your organisation. These can be press releases from their own websites or mentions in the broader press. You need to know if clients are being mentioned in relation to litigation or other legal/commercial matters. Vable enables you to stay on top of what's happening across client organisations and even anticipate their future legal needs.
Competitor analysis and horizon scanning
By collaborating with other developments, information people can be monitoring and producing "just before time" competitor analysis, spotting trends and keeping abreast of potential markets. In a competitive marketplace, you should be thinking about how your services can evolve and how your organisation can differentiate itself from the competition.
A well-designed aggregation solution package allows you to stay on top of your current awareness. The use case possibilities are endless.
Why should we make this investment of time and money?
Your information service will have a strategy clearly setting out the value you are bringing to your end-users. Having targeted and immediately actionable information delivered into end-users inboxes is hugely valuable - every day your audience is able to see exactly why they need you and your information team.
Implementing a successful current awareness platform isn't about the latest must-have technology. It's the purposeful, deliberate, and intentional desire to build capabilities outside the classic approach to the practice of law. Managing partners can't afford not to future-proof the organisation, because the future has already happened!
Takeaway: A single content aggregation tool can enable smooth knowledge and information flow throughout the organisation.