What's coming in legal tech in 2023?
by Clare Brown on November 30, 2022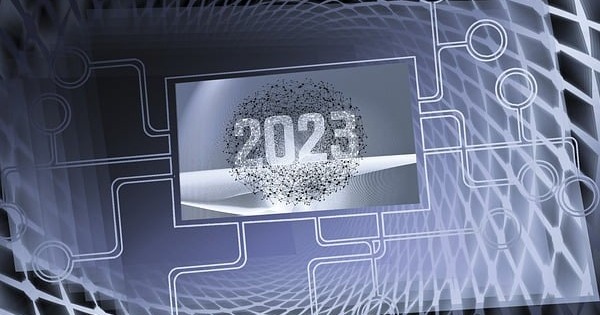 What's going to be hot in legal tech in 2023? It's that time of the year when legal information professionals start thinking about the threats and opportunities that lie ahead. In-person conferences, user groups and roundtables are all in the planning phase and we are all interested in what the future holds regarding legal tech.
It's been an exciting year for legal tech more broadly. CLI's recent webinar pointed out that the global legal tech marketplace is at different stages of development but no jurisdiction is fully mature. Even the US and UK have a long way to go before there is market consolidation, with clear and well-established market leaders. So where are we?
What is hot in legal tech right now?
Hard work and satisfying outcomes
In the UK and US markets, there was a massive explosion in legal tech start-up growth in the mid-2010s but there is evidence of a slowdown. Instead, as the ALM Survey Intelligence Pacesetter Research highlights, "the emphasis has shifted from the technologies themselves to implementing them, ensuring clients get the enhanced outcomes they need". We are now in the "hard work" stage where we get to reap the benefits of our legal tech investment.
Contract lifecycle management (CLM)
Nikki Shaver CEO & Co-founder of Legaltech Hub stated that contract lifecycle management (CLM) systems are hot from a funding perspective. For an industry based largely on contracts, law firms have a responsibility to clients to streamline processes. The potential for technology to improve the drafting of contracts has also been driven by the Covid pandemic, forcing organisations to work faster, differently and more wisely.
CLM is offering standardisation across contracts which will have a profound effect on competition and the way charge their time. Once we start looking at standardisation, there is more transparency for clients because they can see the processes, the history and the underlying data. All of this is going to encourage firms to assess how they work with clients - and how they embrace tech.
Tech progress is always hot
At Vable, we listened to everything our clients said to make great progress in 2022. People asked for a more intuitive interface, simpler workflows, speedier interactions and improved functionality. We went back to the drawing board with all their ideas and completely redesigned the Vable admin platform. The feedback on the ease of navigation, improved workflows and enriched functionality, has so far been tremendous.
What have been the biggest challenges in legal tech development in 2022?
Market uncertainties and global recession
Are we in a global recession? As markets and economies face uncertainties, investors are less inclined to take risks so funding could become more scarce. Even companies that are experiencing growth are not immune to a downturn. As noted by Artificial Lawyer,
"Market sentiment suggests that legal tech companies, in particular, are experiencing growing demand, from law firms and in-house teams. But, as the sage once said: 'Markets are irrational.' Moreover, one change somewhere in the market can trigger a cascade of impacts everywhere else. That's why we get boom and bust."
But generally, the outlook remains positive, especially in the cloud-based sector, with Andrea Foot reporting that "investors are pouring money into this underdeveloped sector, putting in more than a billion US dollars in just nine months in 2021. If - and only if - there is an unmet need, a real solvable problem, and scalability then a legal tech solution has a chance of success.
What about law firms who are heavily invested in the legal tech market, how are they fairing? For the second consecutive quarter, the latest Thompson Reuters LFFI returned to the worst score recorded in the Index's history. William Josten, manager for enterprise legal content at the Thomson Reuters Institute, says the negative indicators are cause for caution but not panic.
Regulation and the changing legal market
Regulation is also becoming more of a challenge. This year has seen a legal tussle between the ABA and the State Bar of California around the issue of non-lawyer ownership of law firms. California is exploring attorney regulation changes, and the issue has been examined repeatedly by the ABA. The ABA House of Delegates passed a resolution affirming support for the idea that this would be inconsistent with the legal profession's "core values."
There are also ethical concerns about law and tech; from questions regarding access to justice to bias in AI algorithms. For instance, how can we expect machine learning to be neutral if nearly two-thirds of legal contracts are gender-biased? There are many questions that need to be addressed in the years to come.
Looking ahead and what's next in 2023?
When making predictions about the future, it is perhaps wiser to think in broad themes - inspired by the Gartner Top 10 Strategic Technology Trends for 2023, this is what we can expect over the following year.
Optimise resilience and trust
I have written about the vital role of information and knowledge people in driving innovation in their firms, however, legal operations departments are also important. The purpose of this mix of talented and forward-thinking people is crucial in maximising productivity, streamlining processes, focusing on creating value and identifying key data. It is crucial for firms to use this data to ensure strategies are underpinned by clear and trustworthy measurables.
Scale and connectivity
The SaaS model is among the fastest-growing segments in the IT industry. It is the main way for all types of organisations and businesses to access software applications. Naturally risk adverse, lawyers were somewhat hesitant to make the shift to the cloud, but it is safe to say that they are now largely onboard with it - subject to stringent security checks.
One fascinating view expressed in the CLI webinar was the idea that legal tech jobs are transferable. Traditional legal practice is jurisdictionally bound so it's hard for lawyers and legal practitioners to move from one place to another. However, tech development is borderless and there are endless possibilities for international collaboration and skills sharing.
Putting the client at the centre
We have already talked about consolidation - if not a downturn - in legal tech. As companies face going into survival mode and moving to maintain an existing client base, there is a great opportunity for them to develop and refine what their solution does to solve customer pain points. It's not just about improving the user experience, it's about maintaining customer service and engagement.
Tech companies need to improve service delivery between law firms and their own clients - and this is where it gets exciting for Vable customers. For instance, MyVable is a dashboard solution that sits on Vable's core platform and allows law firms to deliver a bespoke information service to their own clients - raising legal brand awareness and offering scope for data collection.
Sustainable technology
Pursuing sustainable technology solutions has already been a hot topic in 2023 and I wrote about it in a separate post earlier in the year. Environment, social and governance (ESG) issues are exerting an increasing influence on the management of law firms - environmental issues are becoming as important as knowing your client, or the importance of data protection. Everything is connected and everyone must work together (both inside and outside the organisation) to ensure waste is minimised, if not eliminated.