Most professional jobs require at least an element of management, and being a librarian is no exception. Yet, according to Ken Haycock, few beginning Library and Information Science students will say they want to be managers or leaders in the field. What's more, many LIS graduates also complain1 that they lacked training and education in management during their studies, while others say2 that management modules that were offered but they were not required. So what training would LIS students need to feel qualified to be library managers?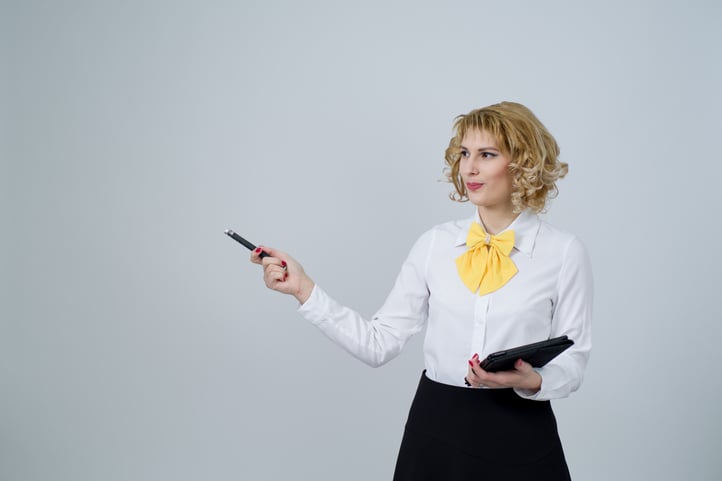 There are many different types of libraries, and management needs may be different for each. However, looking at personal accounts from working librarians such as Hira Patel, a librarian at Nirma University, can give us some insight into what core management skills are necessary for librarians. Though the size of your budget, staff, or user pool may be very different, you may find you use the same skills in your special library.
Bhakti Gala offers an insight3 into the daily life of a library manager with her interview of Hira Patel. Patel says her day "begins and ends with communication". Patel says that in any given week, she will need to communicate with other departments in her university regarding specific issues that have arisen, as well as with representatives of vendors and publishers, and communicate with her own staff about their progress and challenges. Some argue4 that communication skills and the ability to delegate are more important characteristics for a manager to possess than experience, though experience is beneficial.
Library managers need to be able to promote themselves5, the profession, and their services. Library managers often have to advocate hard for their library. Part of advocating for the library successfully is resource management - learning to operate efficiently with fewer resources is crucial to success.
Demonstrating and tracking success is another part of advocacy, and includes monitoring library statistics in addition to supervising the work of the staff. A library manager checks and supervises the work done by staff members, discusses progress or doubts, and solves any problems. Problem-solving involves regular meetings and consultations with other staff members.
"Most people do not initially go into librarianship to lead or manage." - Nisha Mody
A good library manager also has to have good networking skills, for the benefit of the library, your own career, and (at some institutions) for everyday needs like sharing resources with other institutions. Often, library managers also do the high-level organising of library events, which can entail selecting events and speakers as well as identifying staff members who should be in charge of these events and then monitoring their progress.
So how does that differ from the basic skills required for management in any field? There are many different lists of essential management skills out there, but one place to start is with four basic management skills a new manager has to master, from The Balance:6 the ability to plan, organise, direct, and control.
Plan: There are different levels and types of planning, but even though the type of planning will vary depending on the management task, it's never a step you should skip.
Organise: All librarians need to have good organisational skills, but a manager doesn't just need to be able to organise their own work - they need to be able to organise teams, tasks, and projects too.
Direct: Directing your team to do the task you've planned and organised should start with communicating the goal to the entire team. You'll also need to ensure that everyone on the team knows their role, and has the resources to accomplish their part.
Control: If everything is going according to plan, you may just need to monitor. But more commonly, things don't go to plan, and that's where you may need to go back to the drawing board and make a new plan.
As we've seen, a suitable candidate for library management will have all these skills, and many more. Typically, a library manager will also have had between four and ten years of experience working as a librarian. Over this time, the librarian would have demonstrated an interest in their professional development, by doing things like attending conferences and workshops, and taking on some supervisory roles.7
What do you think - are there other key skills library managers need to have? Does your special library require another subset of unique skills? Let us know in the comments below.
Endnotes