What have you been reading on the Vable blog in 2021?
by Clare Brown on July 8, 2021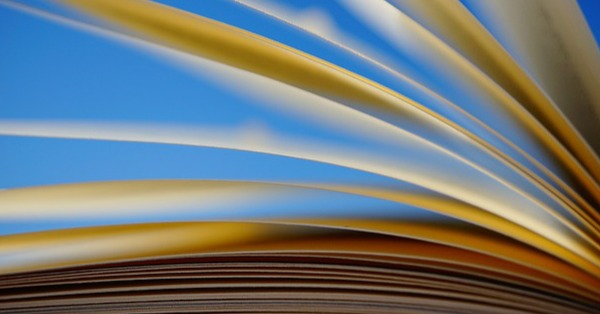 Six months, six popular blog posts: we are halfway through 2021 and I wanted to see what people were reading on the Vable current awareness strategy blog. This year has seen us all settling into a new information reality so it has been my intention to write practical pieces which embrace this outlook.
I am happy to say that they were well-received - if you missed them when they first came out, feel free to take a look and share with your colleagues.
Practical ways to prove the value of your library and information service
First published in 2017, "How to prove your library's value" was one of Vable's most popular resources. In this updated version I focused on the importance of demonstrating value, getting more value from resources, and how to measure the value of your service - all of which have come up in recent webinars.
I also examined the problem of perception surrounding the library and information services sector, but the rapid pivot to a new working environment has astonished customers, clients and other end-users. Library workers have categorically proven that the library is not simply a location for books, and people have finally discovered what librarians do!
Library innovations introduced under COVID-19 that we love and want to keep
The rapid onset and prolonged impact of the COVID-19 pandemic forced librarians to rethink their on-site services. Some of the resulting innovations have worked out so well that librarians are planning to keep some of them going. People have shared some of their best ideas in a Twitter discussion.
Social media has provided a way of keeping people informed. UKlibchat and library organisations such as BIALL and CLIG have been working hard to allow us to network, find support, and continue our professional development. One of the best things to come out of the pandemic was the BIALL lunchtime meetings hosted by Katy Snell - which is why she won Wildy/BIALL Law Librarian of the Year 2021.
As Karen Brown said, "to quote one nominator, our winner has been "an inspiration" over the last 12 months". And we all need inspiration, whatever is happening in the world around us.
A guide to choosing the right current awareness platform
This was another practical piece for people looking to research current awareness solutions. Scanning newspapers and compiling clippings is now a thing of the past, but if you're still manually monitoring 100s of different websites on a daily basis, you should ask yourself why. Is there a way you could work smarter?
Speaking with current clients of providers, reviewing case studies and conducting your own independent research will help you to get a clear understanding of how those who use the solutions really view them. Vable wants you to find the best solution for your needs so that you can become more efficient and future proof your services!
Why we should future proof our library and information services
It's strange to think that we have already settled into a new reality of remote working, with all the challenges that has entailed. How can we ensure that information teams are prepared for the future - whether that is continued remote working, returning to the office, or whatever is around the corner!
Future proofing in a legal setting isn't about the latest must-have technology. It's not even about talent or data, it's something more - it's the mindset of change. It's that purposeful, deliberate, and intentional desire to build capabilities outside the classic approach to the practice of law. The future has already happened!
Is it time to rethink your automated solution?
Again, this is a practical piece on managing your current awareness migration project. We have all been involved with knowledge related system migrations or implementations, and have overcome the associated challenges. Here I cover benefits, planning, communications, and the importance of keeping an open mind.
As many clients have migrated to the Vable system, they have shared their experiences. One case study outlines the importance of taking time to get to know the Vable platform. With any new system, you get out what you put in, so invest time in the right solution at the beginning, and you will reap information rewards going forward.
Library budgets in a time of COVID-19
If you're thinking about purchasing systems, this means spending money. How do you budget in a time of uncertainty? It might feel that in previous years, budgets were set in stone but COVID-19 has changed everything. This has been reflected in various surveys which suggest a mixed bag of budget freezes, decreases and increases.
Whether or not you're good with spreadsheets, as a library and information person, you have excellent communication skills and you've demonstrated your flexibility. And if you've laid the communication and networking groundwork before crunching the numbers, you'll be in a good position to present your budget with confidence when the time comes.
What are your priorities, concerns, thoughts as we look forward to the next six months?