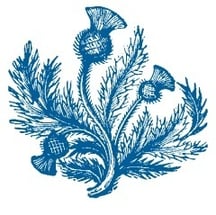 It's always a warm feeling when your work is praised by the experts - so having Vable's Resources for Information People celebrated on the Scottish Law Librarians Group (SLLG) blog is very satisfying indeed! It feels like a little bit of a pre-Christmas joy...
Vable have a number of interesting articles and webinars on [current awareness technology] which were recommended at the SSNaP session
This shoutout came curtesy of a Short Skills Networking and Presentation (SSNaP) session which focussed on current awareness. Hosted by Lorna Robertson at Shepherd and Wedderburn - and co-hosted by Heather McIntosh from Clyde & Co - the group discussed the main vendors of current awareness platforms used by law librarians. Obviously, given the closed & intimate session, it would have been fascinating to be a fly on the wall - it's not every day that our Linex platform is demonstrated and discussed by the very people who use it.
I am very happy that the resources we put out are being appreciated, and also very proud of our team for creating such valuable resources. In the meantime, I can't wait for SSNaP Current Awareness Part III – tantalisingly called "Return of the Aggregator".
Image taken from SLLG's Twitter page: https://twitter.com/scotlawlibs?lang=en