How will practical tech developments affect your competitive advantage?
by Clare Brown on January 18, 2023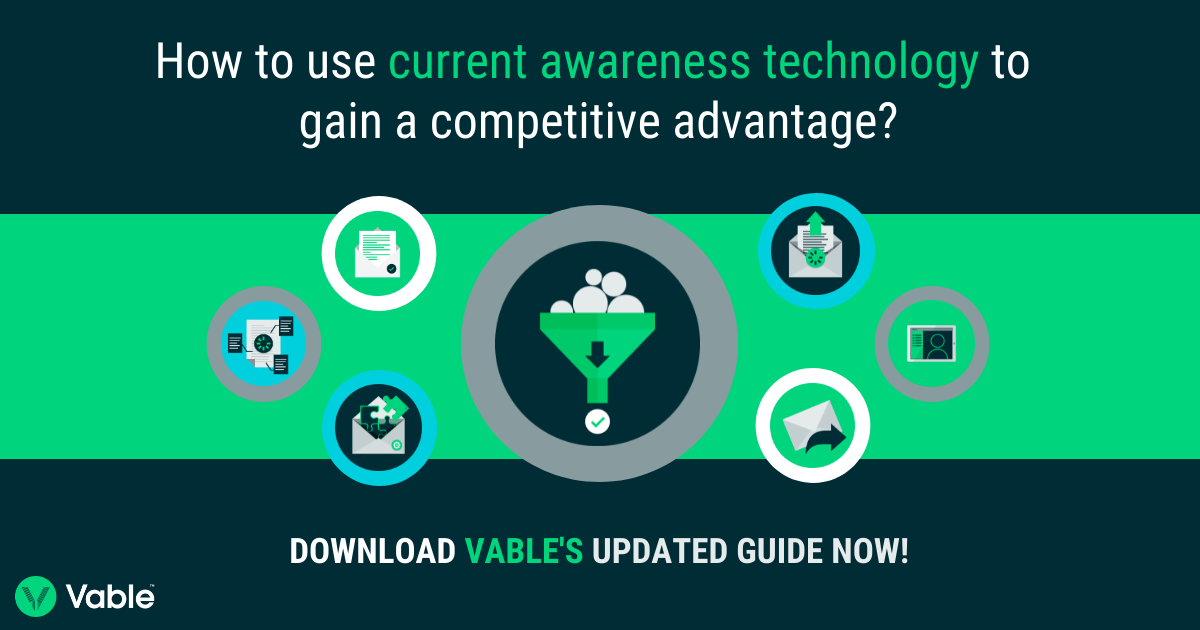 Are your recent current awareness news alerts alive with fascinating (and practical) tech news? Who can resist the exciting debut of AI-driven document handling at the Old Bailey? And what about the extraordinary stir in legal circles caused by ChatGPT? You don't have to be a legal futurologist to predict that 2023 is going to be an interesting year and as the recession bites wonder how will this affect the increasingly competitive legal market.
We need to rethink everything
Library and information people must think about client service delivery in the context of creating and maintaining competitive advantage. One academic, Nick Belkin, stated that "information people need to rethink everything in light of our new information milieu". For the sake of our organisations, we need to rethink the concepts of internal knowledge and external information - and by extension, the way it is delivered.
Everyone is overwhelmed by information and we need an increasing number of reliable filters to ensure we see what we want. This explains the massive interest in - and increasing success of - NLP and machine-learning systems for e-discovery etc. Everyone could make use of an "all-finding, all-knowing" app to anticipate our thoughts and moods!
Info pros are the super-app
Information people have vast experience searching for "the right thing, at the right time, in the right place". This makes us immensely valuable to our end users. We are embodiments of the super-app! Our end users have particular industry and specialist requirements, so it's critical that they get targeted current awareness and accurate answers to their questions. As Daniel and Richard Susskind explain,
It is the role of professionals to curate the knowledge over which they have mastery, on behalf of their professionals and the recipients of their services (The Future of the Professions, 2022)
As information experts, the expectation is that librarians should provide the best, most authoritative information to decision-makers to drive business success. The library and information services team have a reputation for being the best when it comes to locating and curating targeted reliable information. Delivering that is contingent on us having sufficient resources to invest in systems that meet the evolving needs of your business and that of your clients.
How do we stay on top of tech to maintain a competitive edge?
If you don't think about your next service offering or anticipate what your clients will need in the future, then you are going to miss out on valuable opportunities. You need to go "beyond the today", or as I have written before - "going beyond tomorrow or next week and thinking more about the year to come…to pick up on trends, threats, and opportunities".
A law firm doesn't necessarily need or want to employ futurists, but as trusted advisors to their clients, they are expected to have a certain level of foresight - they need to look up once in a while and see what is happening. Clients face an ever-evolving business, socio-economic, and legal landscape, so they need their legal advisors to be prepared for any eventuality.
At this point, your end users and clients need you - the library and information professional - to start the process of identifying and acting on emerging innovation.
You are the hub for building a competitive advantage
What tasks could we do to differentiate ourselves that offer additional value to clients? Research services and current awareness delivered via client-facing portals and integrations are services that the library and information could help provide. While information departments offer these services in-house, they are not yet widely considered for clients.
But think about it.
Your clients aren't going to need your services all the time. Their needs will ebb and flow with the market, the economy, their business strategy etc., resulting in sporadic contact at times. Without an authentic and meaningful business relationship in place, your brand awareness could drop and a competitor firm could take your place. Your business development and client relationship teams don't want that to happen.
Vable has seen a number of our large legal clients building specific self-service 'client portals' as the lawyer-to-client relationship evolves. For example, current awareness news feeds mean that end users and clients can have access to curated and specialised actionable content. This is a great way to maintain the relationship and keep these clients coming back to you for years to come.
The clients who are engaging with your feeds, alerts, newsletters and research will tell their contact and colleagues that their insights are directly informed by your library and information service. These contacts tell others, and so the cycle repeats itself. This builds your firm's reputation as a trusted, informed, reliable, and, most importantly, knowledgeable organisation.
How can automation help?
What does this mean for the library and information profession? You are highly trained professionals and it is your responsibility to deliver business value par excellence.
Let's put this in the context of your current awareness. Current awareness technology can support you in automating your processes, freeing up time for you to focus on where you can add the most value and influence. Instead of constantly seeking out new updates to relevant content, you are able to automate the monitoring and gathering of information from public and private sources - from RSS feeds and websites to premium subscriptions and incoming emails.
Current awareness automation enables you to focus your energies on the human element. After all, it's the human who puts the personal touch on curated content. Not only does the information and knowledge team tailor the content to the end user but they present it in the most digestible manner. Working efficiently means that you can transform your workflow and - most importantly - your client experience.
This is an extract of Vable's new guide to using current awareness technology to gain a competitive advantage. Download it now!