How does competitive intelligence inform strategic decisions?
by Clare Brown on January 10, 2023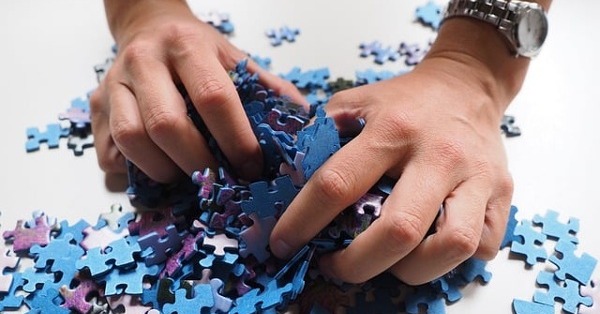 Compiling competitive intelligence is a standard requirement for most library and information professionals. We live in an age of intelligence; without targeted and actionable information our firms will fail. CI is said to be the fourth factor for the survival of enterprises after capital, technology and talent.
What is competitive intelligence?
The Strategic & Competitive Intelligence Professionals (SCIP) define competitive intelligence as,
"A discipline that enables organizations to reduce strategic risk and increase revenue opportunities by having a deep understanding of what has happened, what is happening, and what may happen in their operating environment".
Library and information departments are already demonstrating their expertise in providing competitive intelligence research to key players in their firms. As the recent AALL State of Profession survey shows, more than 30% of firm/corporate law libraries are formally responsible for competitive intelligence (35.2%).
Over the next few years, Vable believes that this figure will increase as information departments become more involved in inter-departmental projects and initiatives. We live in uncertain times and we are all subject to external turbulent events which will impact the firm's strategy and performance.
What information is required?
Strategic planning necessitates an awareness of the wider business environment. Everyone must be in the know when it comes to the broader issues that impact your organisation so that you can be as prepared as possible - global economic issues, changes in governments, policy development, regulatory change etc.
Strategic planning necessitates an analysis of your competitors. ​​Competitor or competitive analysis is the process of identifying competitors in your industry and researching their different marketing strategies. You can use this information as a point of comparison to identify your company's strengths and weaknesses relative to each competitor. This is where the library can step in and monitor competitors over time and detect patterns in order to predict future moves.
Strategic planning necessitates an analysis of your organisation itself and how all these external factors might affect it. Are there new industries and practice areas that you can explore? How can you attract and keep talent? For instance, the way we work and how we are rewarded is constantly evolving and employees will respond to an innovative employer.
We understand the importance and purpose of competitive intelligence and how it affects our organisation. So where do we start?
Where does the library and information service come in?
Now you have your purpose in mind, you can start on the practical work of researching and presenting competitive intelligence and other information to your end-users. The CI reports we create offer our organisations a perspective on changing market conditions so that management can identify risks and opportunities early enough to adapt or change strategy.
Whether it's a basic snapshot or an in-depth analysis of the competitor landscape, it is something that we have all had to do. This is where you can employ your creative and out-of-the-box thinking and showcase your best work. After all, library and information people are trained to consider everything. For example, non-commercial sources of information,
Jim Millar defined non-market intelligence as "the social, political, and legal arrangements that structure interactions among companies and their public. They provide an early warning of threats and opportunities emerging from the global public policy environment, and [provide an analysis of] how they will affect the achievement of a company's strategy."

The examples include the actions of government and legislative bodies, public interest groups and lobbyists, and all kinds of quasi-government agencies. All of these control and regulate businesses, regardless of the industry in which they operate. This presents organisations with both threats and opportunities.
People are short on time. Subsequently, information must be well-packaged and delivered in bite-sized pieces. As discussed above, strategic decisions rely on quality information - there can be no FOMO and nothing must slip through the cracks. The problem we face is information overload; the more places you need to remember to search, the higher the risk of missing something.
How can a premium content aggregator help?
A premium content aggregator enables you to search across fee/free information, as well as your own internal know-how. You are in full control of the content so you will always be receiving information from trustworthy reliable sources. Any source can be added, from legislation updates, premium subscriptions, opinion pieces and so on.
The right aggregator provides you and your team with options. Automating the majority of your alerts means that you are able to fully focus on adding value to other types of newsletters. Curated newsletters require specialist subject knowledge so that your end-users receive exactly what they need to do their job.
Subsequently, all end-users will find an accessible and digestible newsletter in their inbox, containing all the information they need - nothing more, nothing less. Reducing the barrage of information in this way increases the likelihood that end-users will retain and act upon the information they consume. This means more informed efficient strategic decisions for your organisation.
Insights don't happen within a vacuum
Having the right current awareness and research resources is essential but that is just the beginning. Even before you start conducting your CI research, you need to set your objectives. During the reference interview, ask your end-user; What is it that we want to find out? What is the purpose of the research?
This will help you determine which avenues to pursue and what kind of data sources to mine. Is the end-user looking to:
Enter new markets or practice areas
Develop new products or services to drive client engagement
Manage disruptive changes and increase innovation
Draft a pitch to win new business
Monitor a competitor after a service/product launch

Once a report has been completed and handed in, it might be where the library and information service contribution ends. But it is always worth checking with the end user whether they want to continue receiving updates on the matter because an important part of CI is the regular sharing of contextual and edited updates.



This is part of a chapter of our latest guide on how you can use current awareness technology to gain a competitive advantage. Download it now!