How can Vable help legal BD teams identify new business opportunities?
by Clare Brown on April 17, 2023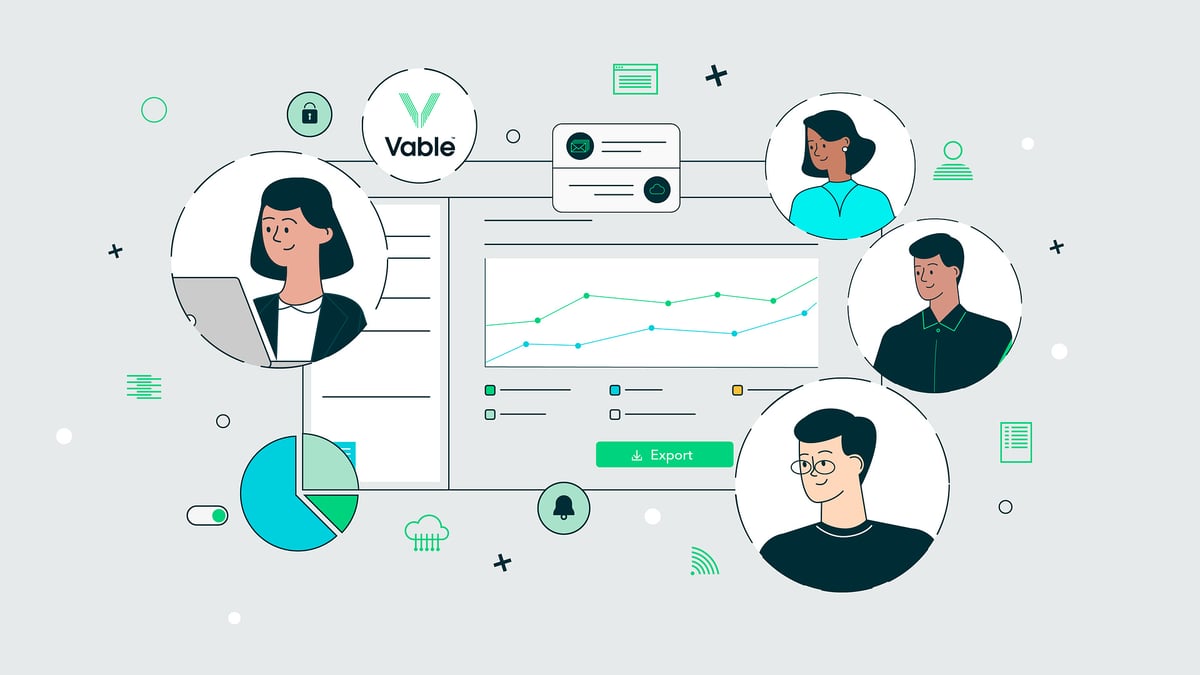 Business development and marketing professionals must constantly be informed about their clients, competitors, and industry news to identify new business opportunities and make informed strategic decisions. In this post, we will explore the importance of focused information for business development and marketing so that you can stay ahead of the game.
Business development departments - you! - are essential to your firm
A recent article reminds us that only a small percentage of law firm partners bring in the majority of the firm's work.
"It's helpful for business development leaders to recognize that those top 10% represent the power in the firm. They must regularly ensure that they get them in their camp and understand their particular views and professional needs."
However, how do you encourage future rainmakers? To ensure ongoing law firm success, business development teams must support the efforts of everyone in the firm. You can do this by directing, strategising, and collaborating - making yourself visible and indispensable. Demonstrate your value to your firm by proactively sharing timely, accurate, and relevant client intelligence with all interested parties.
Why is it imperative to stay informed about clients and their world?
Staying informed about clients is critical for business development and marketing professionals to identify new business opportunities and build stronger relationships with existing clients. You can gather information about clients in many ways, including;
Online research and website scanning
Social media and press monitoring
Client conversations and formal interviews
Networking and events
By leveraging client intelligence, BD professionals can spot new business opportunities by identifying unmet client needs or market trends. This client intelligence can also be used to create targeted marketing campaigns and to tailor services to meet the unique needs of individual clients. Only by learning the language of your clients, can you fully know how to listen and communicate effectively with them.
The pandemic has been a catalyst for change, and we will continue to feel the effects of the tech, the quantity of information and the way we all communicate. Although there is no playbook for the current situation, law firms can still excel by being flexible, agile, and innovative, enabling them to better serve their clients and differentiate themselves from their competitors.
How can we spot trends and compile intelligence?
Horizon scanning and trendspotting
Legal professionals are busy people. Trendspotting or horizon scanning isn't necessarily at the top of their daily to-do lists but if they want to grow the firm effectively, everyone - from trainees to managing partners - needs to anticipate future events and market developments. They are relying on you to scan through everything and identify trends - do this right and you will be prepared for anything.
Competitor and market intelligence
We live in uncertain times and firms are subject to external turbulent events which will impact the firm's strategy and performance. You need to know what is going on with clients, competitors, and the wider business environment. By automating content aggregation, you will have everything at your fingertips and can share the information that will make a difference to your business.
How can a premium content aggregator help business development and marketing professionals?
A premium content aggregator brings all of your online information together in one place. We have already discussed the type of content you need to scan on a daily basis and it is a time-consuming task. It needs to be automated. However, Vable enables you to remain in full control of your content, which is important for your readers.
The right aggregator provides you and your business development team with options. You can set up automated alerts but we know the curation functionality is really important for you. Curated newsletters require specialist subject knowledge so that your readership receives exactly what they need to develop and grow the business.
Subsequently, all the right people in the firm will find an accessible and digestible newsletter in their inbox, containing all the information they need to stay informed about clients and competitors - nothing more, nothing less. Cutting out extraneous information noise increases the likelihood that people will retain and act upon the information they consume.