Exploring new horizons with #BIALL2022: How are law librarians leading the way?
by Clare Brown on June 29, 2022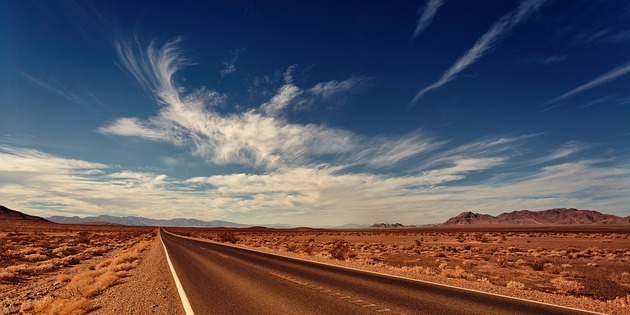 Why should you attend BIALL 2022 in July? Leading innovation and facilitating knowledge sharing has always played a massive part in our library and information roles. What are the current issues? What can we learn from our previous endeavours? How can we explore new horizons for the benefit of our organisations?
In March 2022, archaeologists discovered "The Endurance", the lost vessel of Antarctic explorer Sir Ernest Shackleton at the bottom of the Weddell Sea. As 2022 is the centenary of his death, it was a timely find. Shackleton's heroic voyage inspired this year's BIALL conference theme, "Our journey to New Horizons: Leading innovation and knowledge".
Over the past few years, we have all experienced a journey towards a new horizon. Team Vable is looking forward to sharing stories from the past few years. I am excited and uplifted at the thought of getting together again to see each other face-to-face.
Endurance - innovation, data, and technology ethics
Katy Snell from Howard Kennedy will be exploring how old ideas are sometimes the best. Although we are under pressure to innovate, as we heard in the CLIG KM session, there are so many legal tech systems to evaluate it is a full-time job for innovation and information teams. But how many systems deliver on their promises? How many are truly innovative?
We rely on accurate data to fulfil library and information service KPIs and demonstrate our ROI. Jas Breslin from Charles Russell Speechlys will describe how her team implemented a new enquiries tracking database. She will outline how the team has been using the data collected to improve and support the services offered by the research team and report to senior management on trends in research within the firm.
We have been enduring a constant raft of stories about ethics and technology. Recently, someone created an AI bot based on discussions from the notorious online forum 4Chan. When it interacted with users, its toxicity was met with horror and dismay. Dr Stephanie Hare is giving the keynote address on "Technology is not neutral: A short guide to technology ethics". It will be fascinating.
Expedition - globalisation, communication, current awareness
The ever-changing landscape of international legal research will offer a panel discussion, led by Masoud Gerami of vLex. Masoud is joined by Junior Browne of CARILAW, University of the West Indies, David Bartolone, Wolters Kluwer, Sarah Kennedy, Mishcon de Reya, and Robin Chesterman, vLex. It will be a great discussion.
Communication is at the heart of everything. I've been aware of David Gurteen for many years and am keen to hear how his work has evolved. For the past six years, he has been researching and writing an online book on conversational leadership. How can conversation empower us to improve the way we live and work together in today's complex world?
And finally, no expedition should be without a (content aggregation) toolkit. Team Vable is excited about the soft launch of our new current awareness admin platform; it's faster, has improved workflows, and includes more functionality. In the product showcase, we want to show you the possibilities as you lead innovation and drive knowledge around - and beyond - your organisation. Get in touch with Vable to find out more.
Exploration - technology, perspectives, the legal landscape
And what of the future? We have been exploring new ways of delivering information and found that training videos positively impact end-users. They can be paused, rewatched and easily shared. But what makes a good training video? "Breaking the ice" aims to reveal how we can improve the experience for our end-users.
Incidentally, BIALL members can check out the Blueprint series of videos, including Vable's "A Guide to Current Awareness". Feel free to share with BIALL colleagues and members!
A change of perspective can be a great way of exploring and testing the usability of systems. Greg Bennett has tested this by studying law and becoming an end-user. He has gained practical research skills and insights into which parts of a law collection are the most essential to a user (and which parts aren't). He will discuss how what he learned has helped him in his role as a law librarian.
It's not just the tech and the user experience that need exploring. What is happening to the legal industry of which we are a part? How is it changing, and what does this mean for us? The panel session on the rise of legal consultants in the legal industry should offer some ideas about where we might find ourselves working in the future. Change is in the air! See you there - come say hi to me.
BIALL 2022 Conference Sessions mentioned above - at a glance
Wednesday 6th July
14:25 - 15:25 Plenary Session 2 - The ever-changing landscape of international legal research
16:15 - 16:55 Parallel Sessions 1
Breaking the ice: what makes an effective video?
Innovation overload: why sometimes the old ideas are the best
These are repeated later so you don't have to miss anything.
17:00 - 17:40 Parallel Sessions 2
Quest for data
Exploring the world of the user: gaining an understanding of UX by becoming a user
These are repeated later so you don't have to miss anything.
Thursday 7th July
09:45 - 10:45 Keynote Address - Technology is not neutral: A short guide to technology ethics
13:10 - 13:30 Product Showcase - Vable: Leading innovation and driving knowledge
14:00 - 15:00 Plenary Session 4 - The rise of legal consultants in the legal industry and what it means for us
Friday 8th July
14:25 - 15.25 Plenary Session 6 - Leading innovation and knowledge through conversations