A labour of love: How to create a wiki from scratch
by Julia Bhojoo on February 14, 2020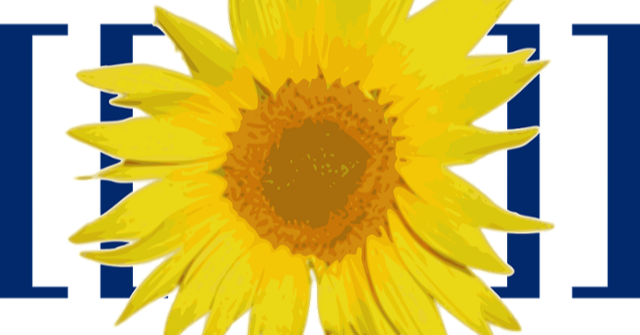 Nothing in life is certain, except for death and taxes. However, in today's internet-savvy world, the phrase should now include wikis. Why? You can't navigate the web without coming across a wiki of some sort which offers the answer you're looking for in some form – text, image, link, citation, reference, or even open-access works.
Most wikis are focused on specific content for a certain audience, for example, Minecraft wiki. Some like the behemoth that is Wikipedia, are dedicated to capturing just about everything.
Back in March 2019, I had the idea to set up my own wiki for law librarians and legal information professionals. LawLibWiki was the result. It was a steep learning curve and I finally launched the wiki in January 2020, some ten months after my brainwave.
What is a wiki?
A wiki – derived from the Hawaiian word meaning 'quick' – is a knowledge base website where users can collaboratively add, edit, and organise content within their web browser. Like blogging sites, wikis offer a range of cosmetic and technical functionalities that have allowed it to stay relevant and the primary choice for anyone looking to centralise and share knowledge or create fan-based communities.
The first ever wiki was created in 1994 by Howard Cunningham and was called WikiWikiWeb. It is still active today and inspired others such as the Wikimedia Foundation.
Wikipedia is one of the many projects within the inter-related Wikimedia assets, including, and not limited to, Wikiquote, Wikiversity, Wikibooks, Wikivoyage, Wikinews, and Wikidata. These aim to highlight and capture a particular set of knowledge, but ultimately serve to share Wikimedia's ethos of making knowledge sharing a collaborative effort.
Collaboration requires rules. Wiki owners need to ensure common standards for formatting, references, and page creation. In order to manage this, many wikis establish templates or style guides to ensure the knowledge submitted is appropriately categorised and linked into the wider wiki content. This is why library and information people are excellent wiki managers.
Create a wiki - let's talk software and servers
Most of Wikimedia's projects are run on Mediawiki. This software was first built for Wikipedia back in 2002 and now forms the basis for many of Wikimedia's projects, and most wikis out there.
Twenty years ago, if you wanted your own wiki then you had to install the relevant software on your own server, manage, and maintain the relevant updates. Nowadays, setting up your own wiki couldn't be easier with wiki farms. Wiki farms does a lot of the hard work for you; all you need is a stable internet connection, an admin or user account, and an optional crash course in wiki markup.
Most of the wiki farms received their big period of growth in the mid-2000s, for example Wikidot, PBworks, Gamepedia, Wetpaint. Some have developed their own reputation for the wikis they help host. Wikia, also known as Fandom, has positioned itself as the main area for fan-based communities of various entertainment media - games, films, TV shows, books, and much more.
There are some drawbacks to wiki farms:
Default 'skin': Skins are cosmetic CSS jumpers that your wiki wears and changes how it looks to your front-end users. If you sign up to a wiki farm, more often than not, the skin is the default look and you're unable to change this.
Paid options: Certain aspects of the wiki admin is behind a paywall, such as disallowing extensions; or they operate on a "freemium basis" where some upgrades to your wiki are often paid options.
I wanted flexibility and freedom so I opted for web hosting. Web hosting is the next step up the ladder from wiki farms, and you can set up what you want from a range of packages. WordPress is currently in vogue. For a fee Siteground allows me to install Mediawiki on a dedicated server and register my own domain.
There are drawbacks with web hosting:
Technical issues: If technical issues arise, then they have to be escalated to the web-hosting service's technical team. It is often another paid element on top of your existing plan.
Learning curve: There is a lot of challenging technology. Figuring out PHP was a daunting task for me when I wanted to make some changes to LawLibWiki, and when things go wrong it's a learning process.
Behind the scenes – markup and extensions
Wiki markup is a basic markup language used to format pages on wikis. Most people use some form of markup without realising it. When WhatsApp introduced formatting options for users, there was an explosion of how-to guides online within minutes. However, many WhatsApp users went on to ask why formatting text wasn't an option earlier, so what do users expect from wikis?
Extensions which improve wiki accessibility are the optimal way to making your wiki both user-friendly and information friendly. If you hover over a reference on Wikipedia, you'll be able to see the full reference in a little tooltip and if it's a page, then you'll most often see an image and page summary.
I've installed this extension to LawLibWiki whilst building the page for nominate reports as I wanted to save users from scrolling to the bottom of the page to read the various references! This extension will also help when checking for dead links, or even double-checking citations.
I've also installed the WikiEditor extension, which will allow future users to quickly edit their page content, as well as use the Help section to check their markup against examples.
Honourable wiki mentions
Wikis are not the solution for every information or collaborative knowledge based problem, but I wouldn't get away without mentioning some fantastic wiki projects that are going in around the world.
Editor addition: The long standing BIALL wiki is also an excellent resource for those looking to find legal resources. The about page states that the wiki started off as a place for the PR committee to share information and organise their committee meetings – hence the less than memorable URL of biallpr! It also incorporated the beginnings of the How Do I? part of the wiki, in which the committee saved useful answers posted to the Lis-Law email distribution list. From those humble beginnings, the wiki has developed into a very useful resource and was officially launched at the BIALL Conference 2009.
GLAM-Wiki is a Wikimedia-supported initiative that allows various cultural and historic institutions share their resources to produce open-access, and freely-reusable content for the public. Most institutions usually have a Wikimedian in Residence to assist and co-ordinate the project.
The George Wythe Encyclopedia, or 'Wythepedia', is another fantastic project by The Wolf Law Library in the U.S. It is a collection of material of the first professor of law in America, including an on-going re-creation of his library, which included many works by law reporters, judges, and barristers from the U.K.
James Kessler's TFD wiki will be familiar to many in the legal world – it's an ongoing collaboration between Kessler and readers to work on the printed text in order to chart changes in tax law and incorporate user feedback or suggestions.
All these projects serve as inspiration to LawLibWiki, and you track future changes and proposed updates via Trello or on our social media platforms.
---
Clare says I found the tech challenges intriguing. I present an edited version of the Q&A which we exchanged during the past few weeks.
Q: You mention there is a cost for hosting and support; how do most wiki admins manage that? Do you have any ideas around sponsorship or advertising?
A: Look out for discounts when they are under a web-hosting plan. Most wiki admins have a dedicated person in the relevant IT team, but I've got to raise a ticket and depending on the complexity of the issue, possibly escalate it and pay for someone to look at it for me. In terms of future funding, some wikis depend on sponsorship and targeting advertising so this is something to think about.
Q: It's such a technical process! Why is it so hard to create something so useful when there is software like Wordpress for blogs?
A: WordPress is simple because of the popularity of blogs. And because it's so popular, there's a lot of money in it! I remember reading an investigative piece a few years ago, which looked at how many of the paid skins/styles for a WordPress blog were recycled or often made by the same person, just under a different name, and still raking in quite a bit of profit.
The opposite is true for wikis, not many are popular, and there's a lot more work than goes into maintaining it rather than getting something out of it - apart from Wikipedia. I think most people would mention the entertainment wikis such as Minecraft, TV shows, book series, etc as ones they know and use.
Q: Why are you doing this? CPD, for the wider community or just because you can?
A: I think all three - CPD, wider community, and just because I can! I've wanted to push myself to properly learn how to code and finish an online course for a while. I needed the motivation and focus to use it for a specific project. I've always followed wikis, so for me, it seemed like the logical step for law librarians - how could we all help each other? Pool all our knowledge and hopefully help out a fellow librarian, wherever they are in the world!
Q: Who inspires you? Where did the brainwave come from?
A: The brainwave mainly came from my position as an early career professional in the legal world and I'm interested in the history of everything. From experience, and having conversations with other law librarians, I'm aware there is no such thing as a perfect system of knowledge sharing. But ss law librarians, we hold ourselves to a higher standard, and I don't think we get enough credit - so the wiki celebrates what we do.
Q:Where do you see it going? Plans for the future?
A: I'm hoping the wiki becomes the go-to place for someone wanting to find out more about a particular jurisdiction, topic, or resource. I also want to give back as much as possible and celebrate the work we do, the knowledge we have, and to support others. For example, bursaries to travel to conferences, attend events, or host hackathon-style events to pick up a new skill.
Q: Incidentally why Trello? I find it simple, user friendly, and used in the right way, an excellent way of keeping track of things
A: I've visited a few startups that were using Trello to manage their projects. I wanted digital space to plan the wiki, rather than paper. Trello is more fluid so if I want to change or scrap something, then I can do so quite easily and the UI adapts to that. If I was trying to plan it out on paper, I'd be very wasteful and probably not be able to visualise things as well.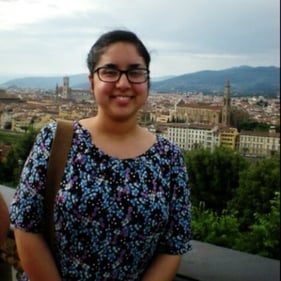 Julia Bhojoo
is the founder of LawLibWiki and an early career librarian, having previously worked in law firms. She will soon be volunteering for SLA Europe as part of the Digi Comms team and undertaking the Masters course later this year. Julia
also designs cross-stitch and embroidery patterns, is usually never too far away from a museum
and will travel far and wide for a good sushi bar.
Twitter: @LawLibJulia