Successful client engagement is about making connections with your current awareness strategy. With this in mind I want to talk about engagement marketing in a more interesting and creative way. It is broadly defined as 'the use of strategic, and resourceful content to engage people, companies, or brands in order to create meaningful interactions over time'.
Due to coronavirus, as an interruption to business as usual, a recent talk suggested that "we don't predict the future, we imagine the future". We can use science fiction to keep ourselves focused on a time when we can hug our friends once again! Keep in mind #tinyjoys. Watch Charlie Jane Anders and engage your imagination.
It will come as no surprise that disengaged users should not be ignored or neglected further. We also know that as information professionals we must work continuously with our clients, customers, and end-users to ensure an effective and productive partnership with them. We need to develop our library management skills and come up with strategies to ensure ongoing success.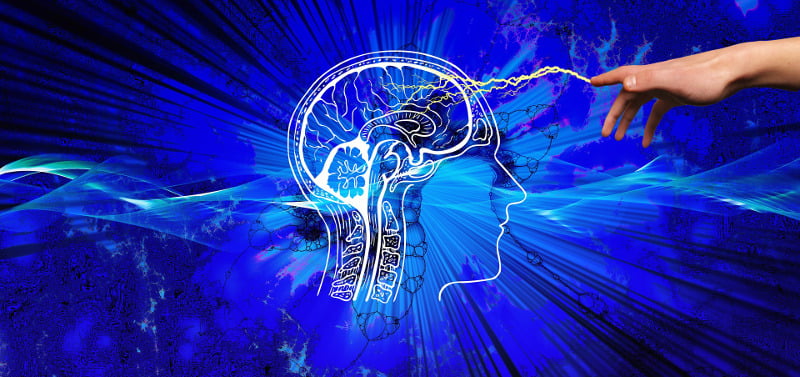 We need to find inspiration in unexpected places to drive our client relationship strategies. And where better than this selection of TED talks which aim to kick-start your thought processes?
Need a new idea?: Start at the edge of what is known
In this talk Vittorio Loreto asks the most important question "where do great ideas come from?" and explores a possible mathematical scheme that explains the birth of the new. Learn more about the "adjacent possible" -- the crossroads of what's actual and what's possible -- and how studying the maths that drives it could explain how we create new ideas.
Vable says: Take heart, if you are willing to explore and expand on what - and who - you already know, you will generate new ideas to get your users engaged.
Why you should love statistics
Think you're good at guessing stats? Guess again. Whether we consider ourselves maths people or not, our ability to understand and work with numbers is terribly limited, says data visualisation expert Alan Smith. In this talk, Smith explores the mismatch between what we know and what we think we know.
Vable says: We might think we know our clients but the chances are we are mistaken. Sometimes client satisfaction surveys are a necessary evil, but we have to initiate dialogue with our users. Only by getting some real statistics can we focus our engagement strategy.
The human insights missing from Big Data
Why do so many companies make bad decisions, even with access to unprecedented amounts of data? With stories from Nokia to Netflix to the oracles of ancient Greece, Tricia Wang demystifies big data and identifies its pitfalls, suggesting that we focus instead on "thick data" -- precious, unquantifiable insights from actual people -- to make the right business decisions and thrive in the unknown.
Vable says: Even with raw data to hand, you still have to take the initiative and speak with your users on an individual basis. This might take the form of a round table event or a focus group. Everybody has different needs so you cannot make assumptions - make use of all resources available to personalise your service as much as you can.
The beauty of what we'll never know
Almost 30 years ago, Pico Iyer took a trip to Japan, fell in love with the country and moved there. A keen observer of the human spirit, Iyer professes that he now feels he knows far less about Japan -- or, indeed, about anything -- than he thought he knew three decades ago. In this lyrical meditation on wisdom, Iyer expands on this curious insight about knowledge gained with age: that the more we know, the more we see how little we know.
Vable says:
This is the wildcard. No matter how much you speak with your users, they will always surprise you! So be prepared for anything.
How to get better at things you care about
Working hard but not improving? You're not alone. Eduardo Briceño reveals a simple way to think about getting better at the things you do, whether that's work, parenting or creative hobbies. And he shares some useful techniques so you can keep learning and always feel like you're moving forward.
Vable says: It's not easy to create an excellent and successful engagement strategy. But, why would it be? Clients and end-users have often made a financial investment and serious commitment to you and your service, so they want to see returns. With refinement, persistence, and an open mind, you can always be moving forwards.
What TED talks have inspired you? How creative do you get with your client engagement?