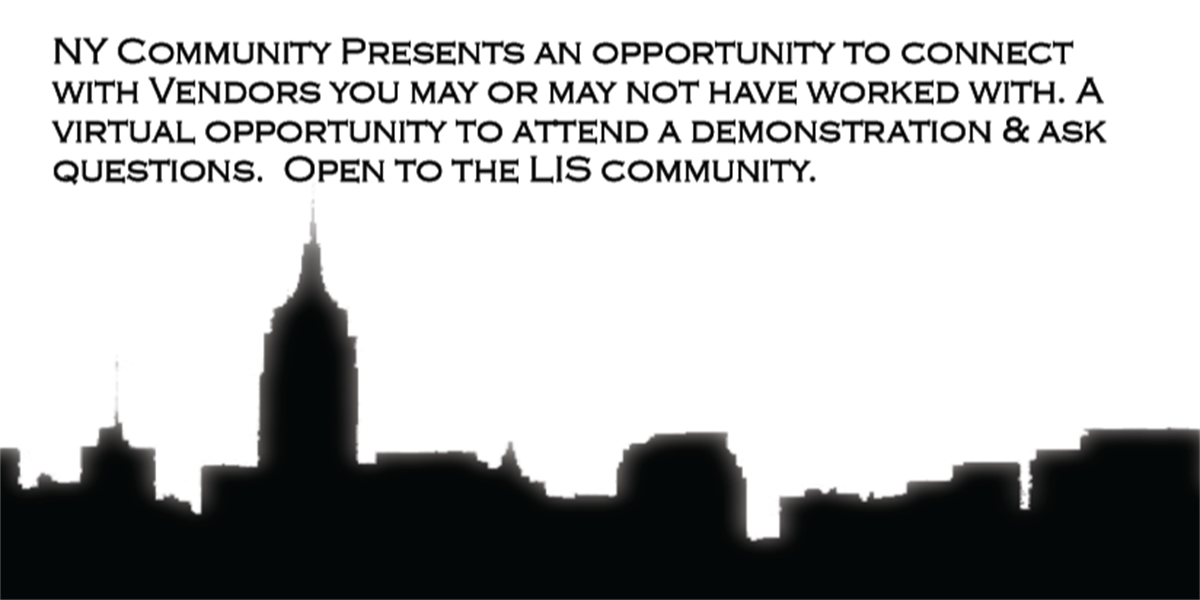 Vable is excited to exhibit at the SLA-NY Community's Connect-Re-Connect with Vendors Showcase virtual event Thursday, 19th May 2022 from 16:00 to 18:00 (ET) via Zoom.
Join Vable's Matthew Dickinson - and other vendors - as we present our current awareness and content aggregation platform and demonstrate how it can revolutionise your newsletter and alert delivery. Each vendor has a 20 minute slot and it will be followed by Q&A.
Click here to register with SLA-NY
About SLA-NY:
Situated in an information capital of the world, the New York Community of SLA reflects the Big Apple's prominence in finance, communications, health care, publishing, and the arts. The Community's members work in a broad spectrum of New York metropolitan area-based businesses and non-profit institutions. SLA-NY is one of the largest of the Association's communities The large size and great diversity of the New York Community make it a unique networking resource for its members. Among the Community's goals are to communicate the value of its members and to create opportunities to influence the knowledge industry. SLA-NY also seeks to heighten members' capabilities through networking, professional development, and leadership opportunities.
About Vable:
Founded in 2004 by ex-lawyer Matthew Dickinson, Vable was one of the first to fill a gap in the legal technology market by developing a news aggregation, curation and delivery platform specifically designed for the needs of medium to large law firms. Since then Vable has expanded its client base to cover membership organisations, government departments, banking and financial institutions, and educational bodies. Vable helps all size organisations to deliver targeted news and information to its employees and clients, with minimum effort, by automating up to 80% of the information workflow. Vable supports clients all over the world from its offices in London and Atlanta GA.