This Monday saw the American branch of Vable officially open its first permanent office in the United States. The new offices, based in Atlanta, Georgia, are a manifestation of the company's ongoing global expansion with the organization experiencing unprecedented growth in recent years as demand for its current awareness automation platform continues to rise.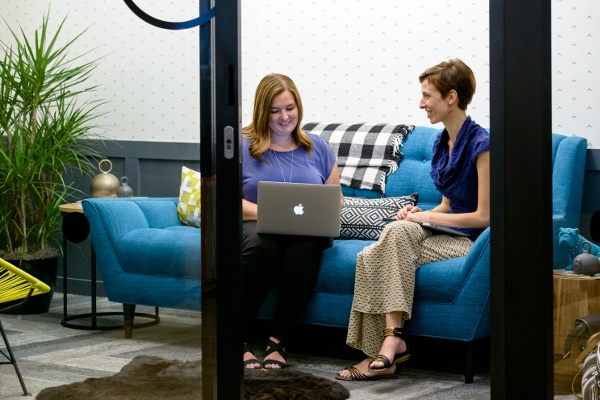 Emily Baldwin and Rebecca Gebhardt in their new office space
"I'm delighted to confirm the opening of our Atlanta offices this week" comments North America Director, Rebecca Gebhardt. "Located in one of Atlanta's main commercial corridors, the new space really puts us at the heart of the business community as we continue to hire top talent to support our valued clients."
Following the company's recent rebranding to reflect its image as a global technology company, the Atlanta offices put the organization firmly on the map in the United States. The new space will act as a base for Vable's North America Director Rebecca Gebhardt, Head of Customer Support Emily Baldwin and North America Business Development Manager Brandon Gelatka, as the American team support the continuing expansion of Vable across the country, with Arnold & Porter and White & Case amongst clients.
Vable's US team can now be found at:
Vable
3340 Peachtree Road NE
Atlanta, GA 30326
You can call us today, as always, on:
+1 202 713 9951