What's the deal with current awareness? The term is such a buzz word throughout the professions but what does it really mean? Why do we need it, and where do we even begin? Nobody wants to feel lost at sea.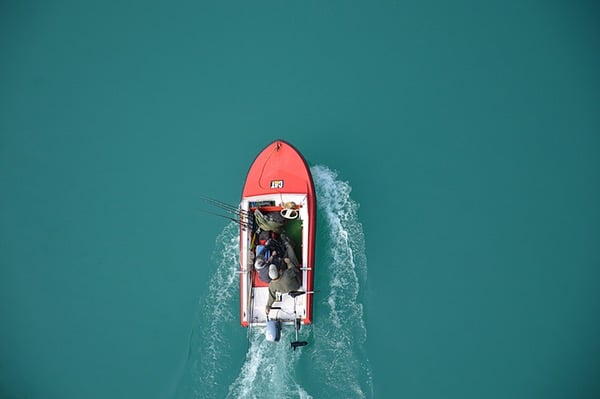 It's all too easy to say that we all know the importance of staying current and aware of industry trends in our specific sectors. But putting that into practice can be a whole other ballgame. Current awareness isn't just a case of reading the news every morning. It requires specific and targeted information that is relevant to your business and clients.
For instance, a lawyer needs to be aware not only of what is currently happening in their specific practice area, but also occurrences in the industries of their key clients. To be truly competitive they must be able to be proactive and reach out to clients ahead of time, predicting future trends and warning of potential issues. In an increasingly competitive industry, there's never been more pressure to stay ahead of the game. Yet, we are also battling another issue.
Each day, there are 5.5 billion searches on Google1. Each day, an average of 96 emails fly into professionals' inboxes, of which only 80% are relevant2. And, each day, 2.5 quintillion bytes of data are created3. Talk about overwhelming - that's a lot of noise to wade through. And it's set to get worse - 90% of the world's data was created in the last two years3, a testament to just how much our 'information overload' is increasing.
It's clear that with so much content and white noise out there, current awareness needs to be approached strategically in order for the right information to get through to the right people. A careful approach to current awareness with timely, reliable and appropriate information will enable an organisation to jump ahead of the curve to beat their competition.
Whether current awareness is managed by the information consumer themselves, or a library and information services team, it is hugely beneficial to leverage tools and technology to smooth out the process. Using a tool to aid current awareness management can not only drastically reduce the amount of time spent looking for the right information but it can also dramatically improve the quality of content received, meaning that the information consumer is even more prepared for what their work day has to throw at them. Reporting and analytics functions help to further improve results over time, as Librarians are able to evaluate what content is of most interest to the consumer and can adjust their activities accordingly.
There are a whole range of tools and softwares out there that can aid current awareness management - from RSS feed aggregators, to subscription services, current awareness aggregation and automation tools and more. That's a lot to choose from!
To help you on your way we teamed up with Steve Lastres, Director of Knowledge Management Services at Debevoise and Plimpton to bring you the on demand webinar 'Just Give Me What I Need': Looking at Next-Gen Current Awareness Aggregation Tools. You will be guided through the whole current awareness process, from why aggregation is no longer sufficient to the current market options and top curation tips.
Not only is Steve a thought leader in the information and knowledge management fields, but he is also incredibly innovative when it comes to current awareness within his firm, so we are very excited to be teaming up with him!
Watch the webinar now:
1. Danny Sullivan (2016) Google now handles at least 2 trillion searches per year, Search Engine Land http://searchengineland.com/google-now-handles-2-999-trillion-searches-per-year-250247
2. Radicati (2015) Email Statistics Report, 2015-2019 http://www.radicati.com/wp/wp-content/uploads/2015/02/Email-Statistics-Report-2015-2019-Executive-Summary.pdf
3. IBM (2017) What is big data? https://www-01.ibm.com/software/data/bigdata/what-is-big-data.html