It's clear that there is no set path to becoming a Librarian. Many Librarians will have started out with careers in other fields and 'side stepped' over into Librarianship. Others will have begun with an internship or as a Library Assistant following their undergraduate degree in order to get their foot in the door. So what does it take to build a successful library team? If the backgrounds of Librarians are so diverse, is there actually a formula for a successful team? Or is it all guess work?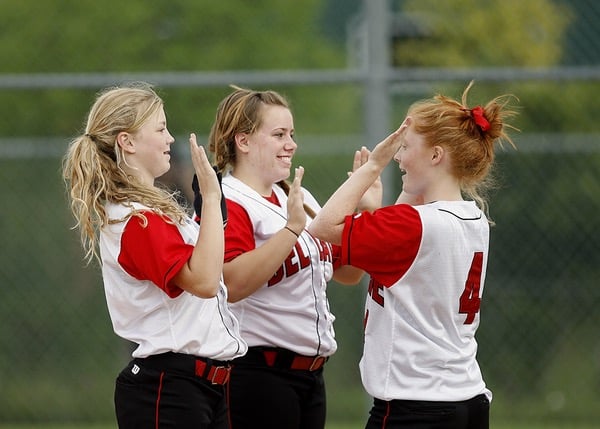 The key theme of note here is diversity of experience. Whilst, like all roles, there are certain hard skills that Librarians need to possess, these can be learnt through formal training. Soft skills, on the other hand, come from prior experience. A more diverse background would suggest a more diverse set of soft skills to build a stronger, more successful library team.
Soft Skills
A recent UK library Twitter chat posed the question "For those who career-changed into librarianship, what jobs did you use to do?". The variety in the responses were wonderful to see, and reflected the depth of experience in the library profession.
Firstly, a library team must be agile. They must be able to step beyond lateral thinking to think outside the box and problem solve in many different directions. The library is an incredibly dynamic environment within which to work with constantly moving and changing parts. Often, you will be operating with limited resources and insufficient time but still the pressure is there to get the job done, and get it done well.
@uklibchat managed hostels for young homeless/ex-offenders.

— Alan Wylie (@wylie_alan) March 17, 2017
With experience managing hostels for homeless people, on what is typically limited time and a tight budget, Alan Wylier will have become adept at problem solving and agile thinking. Something that he can incorporate into his new team in the library. This is just one example of the many ways that Librarians can become agile workers through their prior experience.
So we know teams must be agile. As a consequence of this, they must be able to prioritise multiple projects and tasks to determine what must be the primary focus. Each day a Librarian will be asked a million and one questions from all directions - from frustrated lawyers needing speedy answers to reference questions, to team training sessions and plenty more. It's key that the library team be comfortable in making quick and confident decisions.



@uklibchat Ran a pub!

— Jess Haigh (@BookElfLeeds) March 17, 2017
What better way to practice prioritisation than running a pub? A taxing job with long hours and many demands on your time means that assessing priorities isn't just key, it's second nature.
Often Librarians will be conducting detailed and intricate work that will require them and their team to have a strong attention to detail. They must be able to remain focussed at all times, not letting that one nugget of data or content slip through the cracks. Errors are simply unquestionable.
@uklibchat journalist (subeditor), charity press officer, bookseller... #uklibchat

— S Lawler (@slawlerlib) March 17, 2017
A subeditor needs to pay attention to detail. They need to spot errors before articles are published and then make them stand out when they're live. These are excellent skills for S Lawler to bring over into Librarianship.
Fourthly, your library team must be adept at communicating to a range of audiences. They must be just as skilled at conversing with the c-suite as they are training new associates. They need to know what must be said in order to get their audience to stand up and listen, and to get their message across.
@uklibchat I trained to be a teacher before switching to the world of libraries!

— Suzanne Coleman (@_SuzColeman) March 17, 2017
Through her role as a teacher, Suzanne Coleman will have experienced communication with both a young audience through her students and more senior staff members will fellow colleagues. She will have become adept at communicating ideas across audiences and generations.
Hard Skills
Alongside the soft skills above, a successful library team will also need to have been trained appropriately. They will need to know how information is organised, and how best to display it in a way that resonates with the intended audience.
The team must know how to promote the information they are curating, to ensure it has the maximum possible reach with its consumers. The services available must be made obvious and accessible to end users, and it is the library team who have primary responsibility for this.
The value of information and its impact upon people's lives must be clear to all library team members in order to be successful. To reach true potential in your work it is imperative that you are motivated appropriately, and in this case it is best to have a passion for knowledge and information driving you and your team on to success.
What do you think it takes to build a successful library team? We'd love to hear!