Here we are again, bouncing into a brand new year and towards a new decade! The Vable team is currently finalising our product development Roadmap for 2020 and I am happy to report that the future of current awareness and news aggregation is bright and exciting. But as is traditional in January, let's take a brief look back at 2019.
We attended various key legal information and marketing conferences in different capacities; exhibitor, delegate, and speaker. For me, last year was all about communications, connections and conversations, which was reflected in our stories from Vable's current awareness strategy blog. Enjoy catching up with 7 of our most popular posts from 2019.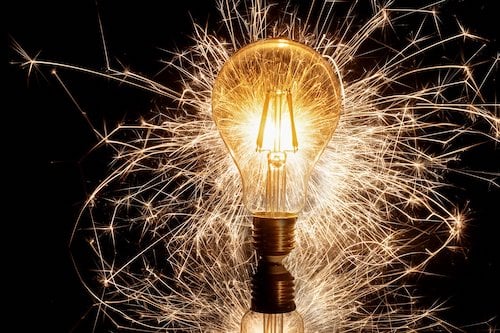 Image by Myriam Zilles from Pixabay
1. Who to read in the library and information blogosphere
One of the major themes to emerge in 2019 was the importance of individual expertise. Many people on social media proudly share their research, publicise their influential podcasts, highlight new industry developments, and generate interesting conversations. So it was no surprise that the most read post of last year was a (non-exhaustive) list of useful blogs from the library and information world.
Regardless of industry - legal, education, health, government, public - information workers are constantly improving and evolving their skills. Continuing professional and personal development is encouraged at every level and whilst people are improving their abilities, they are generating inclusive, well written, comprehensively researched content. Let's read and share it!
2. 6 Inspirational Women in the Library & Information World
I was proud to put this together for International Women's Day and due to the response I received, you all appreciated it too. As I originally wrote, these 6 women have personally inspired me on my career journey and encouraged me to think about individuals who have - and continue - to shape the library and information profession.
As we head into 2020, I wonder who will emerge as the new voices of the library and information world? We are lucky to work in this industry because we are surrounded by supportive, sharing, thought-provoking, talented women. These are just a handful of women who have rocked my library world - who would be on your list?
Find your inspiration in 2020...
3. #BIALL2019: Let's (not) talk about Artificial Intelligence
On the topic of inspiration, one of the highlights of 2019 was attending the BIALL conference in Bournemouth. It was the association's 50th anniversary so there were plenty of opportunities to talk about, and reflect upon the changes and developments within the world of legal information. However it was the plenary session on AI which really caught our imaginations.
Robin Chesterman of Justis discussed the application of practical technology to solve real client problems. He works with the Justis team to develop important features of the software, including data visualisation, and the mining of case law to identify key passages in judgments. He is currently working with applied language processing and machine learning algorithms so watch this space!
Read more about this exciting BIALL session, as well as more on AI...
4. In-house legal departments: dynamic disruptors?
I am fascinated by the way in which information spreads across organisations and it's always a pleasure to talk to fellow enthusiasts. Take in-house legal departments, for example: legally qualified people fulfilling a vital role in their company's long-term success. In my mind, a function which filters information in a similar way to the law library.
When I interviewed an in-house lawyer we discovered some surprising commonalities between our roles - and not just because of the legal connection. In particular, there were three key tenets that unite successful in-house legal departments with information teams. By learning from professionals across industries, we can all develop our skills and strive to be dynamic disruptors.
Find out what those 3 tenets were!
5. How to get everyone involved in your BD strategy
Following on from the conversation with the in-house lawyer, I was happy to share experiences with a legal business development specialist. As we all know, both marketing and business development (MBD) and client relationship management (CRM) are central to the ongoing growth and success of any organisation.
What emerged from this useful exchange was an ABC of how to get everyone across the organisation involved. Combined with this, Vable had been working on a proof of concept so I was able to share a use-case scenario to demonstrate how it can improve your business development.
Discover how you can get everyone involved...
6. How do I maximise client engagement with our law firm's newsletters?
We have learnt that collaboration across all business services is crucial which is why Vable spends a lot of time working with business development - and other specialists. Our aim is to maximise client engagement and given that emails remain the most popular way of communicating with people, how can law firms ensure that clients open them?
The conversation I had with my BD contact made it clear that the law firm email newsletter has evolved over the past 20 years. For example, we are subject to GDPR requirements and we no longer send out expensive paper newsletters. Everyone is used to sophisticated marketing campaigns, so anything less than first rate, isn't good enough.
Read on to drive client engagement
7. 30+ Titles to Keep You on Top of Innovation in Legal Tech
I enjoy sharing knowledge - it's what I do! When I'm curating my social media feeds I read, choose and share those articles which best speak to me; they need balance, expertise, insight and readability. Therefore to get the best legal tech current awareness, I need relevant and reliable sources.
So when someone on Twitter asked for tech blog recommendations, I thought I'd share the contents of my legal tech search filter! It's a personal and constantly evolving list, and I'm grateful for people alerting me to new sources. Communications, connections and conversations - they make all the difference.
Check out our list and find out what's new and happening in 2020