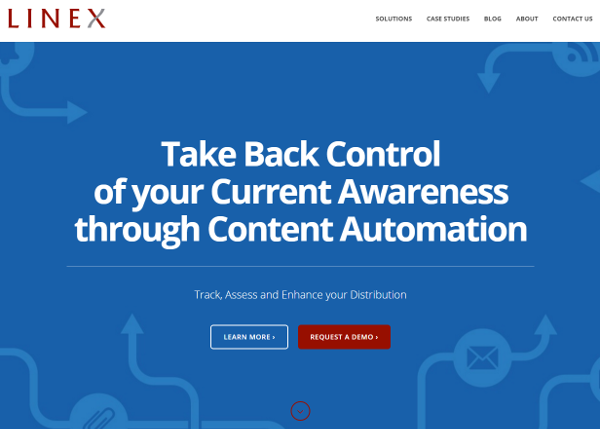 The observant ones amongst you may have noticed things are looking a little different around these parts. We have been busy working on a number of projects here at Linex over the past few months and we are incredibly excited to now be able to share some of those with you.
Firstly, this week we launched our brand new website. The new site, as you can see, has a clean fresh look. Our aim here has been to simplify your user experience whilst providing easy to digest, valuable content for our site visitors. We hope that you enjoy exploring some of our new pages, and do feel free to send us through your feedback - we'd love to hear from you!
Our second announcement is even bigger. We are currently in the process of developing our new content automation platform, due to launch this winter. The new platform is very much a natural evolution of our current product, designed with our clients and their feedback at the forefront of our minds.
Creating a user-friendly product has been our focus throughout, and the new intuitive content automation platform is very much that, and so much more:
A new topics structure enable you to organise your content and information more intuitively

Natural language processing gives you access to semantic text analysis

Improved taxonomies enhance the quality of your searches, meaning you have better quality results
This is just a snapshot of what will be on offer. Our vision is to give back control to Librarians, placing you in the driver's seat throughout the content delivery journey. We want to ensure that the content you send is the very best it can be.
Interested to find out more? Meet us for a chat at an upcoming event: