Now you know where to go in Austin, what will you do at #AALL2017 itself? From library marketing to the very latest in artificial intelligence, there's something for everyone in Austin. But with so many sessions on the agenda, and world-class speakers flying in from across the States and abroad, it can be tricky deciding how to plan your time at conference. So, we've trawled the schedule to give you our highlights - from the must-see sessions to the debates that simply can't be missed, read on for your #AALL2017 guide.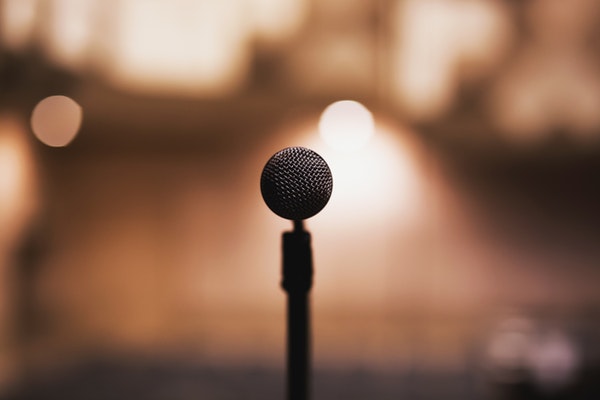 If you want to be a marketing pro…
No matter what type of library you work in, one of the biggest battles can be in getting patrons to understand the core value of your service. With misconceptions rife and stereotypes a growing challenge, education and appropriate marketing are key to getting the benefits of utilising the library service across. We all know that the library offers so much more than a quiet space to visit. We all know that the library provides answers to even the most obscure of questions. We all know that the library can be integral to a successful business. But how do you translate that value across to even the most sceptical of critics?
What if you could make your library indispensable? On Tuesday, July 18 at 8.30am a 5-strong panel will be leading a discussion on creating the Linchpin Librarian, playing on the concepts from Seth Godin's book Linchpin: Are You Indispensable?
"Every day I meet people who have so much to give but have been bullied enough or frightened enough to hold it back. It's time to stop complying with the system and draw your own map."

Seth Godin, in Linchpin: Are You Indispensable?
Mary E. Matuszak, Diana J. Koppan, Amy Towell, Darin K. Fox and Kathryn Trotter will give examples of working together with teams outside the library in order to make the library indispensable in three different settings - academic, government and a private law firm. Together they will teach you how to brand and market cross-departmental projects, to ensure that each is a success and build on the possibility of running more such projects.
If social media is more your thing, then I recommend popping along to "Social Media Use in Law Libraries: Learn from Our Successes and Failures" on Sunday, July 16 at 4pm. Social media can be an invaluable tool when it comes to reaching out to your patrons in a less formal manner. The only issue is, it can be a little bit tricky to get right without feeling awkward. Join Shelby Shanks, Cathryn Bowie, Mari Cheney and Nickholas Harrell as they guide you through the good and bad practices of social media campaigns.
If you need to get your budget looking sharp…
These days, it seems that library budgets are consistently getting tighter and tighter, whilst you're expected to deliver more and more. How can you keep the balance of being realistic whilst still achieving your organisational goals? Join Marcia Burris and Carissa J. Vogel at 4pm on Sunday, July 16 as they guide you through "How to Develop a Budget That You and Your Organization Can Live with—and Still Achieve Your Strategic Goals". You'll learn not only how to develop an accurate budgeting system but also how to source the appropriate funding for new projects and initiatives, meaning you can have an innovative, forward-looking library whilst still keeping costs under control.
If you're ready to start dabbling in knowledge management…
With the need to prove your value being stronger than ever, there's never been a better time to start exploring the world of knowledge management. Whilst the intersection between the fields of information and knowledge management has been discussed at length over the years, it seems that now is the time to truly bring the two together. In an ever competitive legal industry, the need to stand out from the crowd of analogous law firms is paramount. Becoming a true knowledge-based enterprise seems to be an excellent way to do just that.
On Sunday, July 16 at 11.30am Saskia Mehlhorn, Connie Crosby and Sandra Campbell will be leading the foray into "Knowledge Management for 21st Century Information Professionals". They will argue that information professionals need to carve out a place for themselves within the core business practices of their organisations, by keeping up to date with the latest technology and knowledge developments. A must do for anyone looking for a practical guide to contributing to knowledge management in their organisation.
If you're concerned about fake news…
You're probably sick of hearing the term fake news by now. After all, Librarians have known about it for years. But its importance in popular culture right now creates an indispensable opportunity for libraries to step forward and show their worth. Now is your time to show your skill in navigating to the core truth.
June Hsiao Liebert, Michelle Ye Hee Lee, W. Gardner Selby and Kathleen McElroy will be leading a discussion on "Finding Truth in the Age of Fake News and Alternative Facts" on Sunday, July 16 at 2.30pm. Together they will explore the latest in fake news trends from the previous year, examine ways by which fact-checkers and other journalists authenticate research citing by the government and politicians. What's more, the panel will suggest ways by which you and your colleagues can help your patrons become more critical thinkers when it comes to determining and evaluating fake news for themselves, something which has never been more important than it is today.
If you want to better use technology in your library…
Technology is even more of a hot topic than fake news, and it will continue to be so well into the foreseeable future. Whether it's dismissing AI as hype, or a drive for more innovation in legal services, you can be sure technology is at the forefront of all our minds. I was lucky enough to attend Nick West's excellent #BIALL2017 session, arguing the need to work as the human AND the machine, and the sessions in Austin look set to continue that conversation perfectly.
Kick off your Monday with some fresh ideas at 9.45am on July 17 with a deep dive session from Marlene C. Gebauer, Kingsley Martin, Ryan McClead, Kay Firth-Butterfield, Ivan London and Vishal Agnihotri as they explore "How Artificial Intelligence Will Transform the Delivery of Legal Services". Together they'll look beyond the hype to give you the lowdown on the top AI tools in the legal sector, and how these will affect library and information services.
If you're looking to explore new tools in more detail, of course we wouldn't fail to mention Vable's product showcase on Monday, July 17 at 1.15pm. We'll be demonstrating our new streamlined current awareness platform, developed using feedback from some of the world's top law firms. Our CEO and Founder Matthew Dickinson will be giving you a peek inside the platform as he guides you through what to expect for the future of current awareness in legal services. Do pop along and say hi! We'd love to meet you.
Right after the showcase, at 2pm, you could head to Ed Walters and Brian Kuhn's rundown of using "Watson in the Law Library: Using AI and Machine Learning to Build the 21st Century Library". According to the programme schedule "participants will learn about specific machine learning tools that they can use today to analyze data in their libraries, which will completely knock the socks off of their workplace colleagues" - why wouldn't you want to knock the socks off your colleagues? This session is perfect if you're looking to learn more about what machine learning actually is, its benefits and how you can utilise it in your own library service.
If you provide services to global clients…
One of my favourite sessions at #BIALL2017 came from Hilary Smith and Miriam Davis as they recounted their story of providing a collaborative library service between Shell and Norton Rose Fulbright, which means that Shell employees across the globe have access to the right information, right when they need it. #AALL2017 looks set to continue that discussion with "It's 9 a.m. in Beijing—Who Can Help with My Research?" in Monday's session from Scott D. Bailey, Jeremy Sullivan, Althea Ward and Ruth E. McKeen at 9.45am.
Together they'll guide you through how to create an "after-hours" research support plan, as well as examining the potential pitfalls of providing a service across multiple timezones. If you work with global clients this is the ideal session to guide you through creating the best service model to suit the specific needs of your users.
If you're curious about outsourcing…
With budgets and efficiency at the forefront of most organisations' agendas, it's no wonder that outsourcing is also forming part of the same discussion. From outrage at the possibility of removing services, to debates from what simply cannot be outsourced and indeed the potential benefits to be found, there's plenty to be said on the matter.
Join Cornell H. Winston, Deborah Schwarz and Donna Terjesen on Sunday, July 16 at 11.30am for the rundown on "Outsourcing Library Services: Approaches, Perspectives, and Questions". How do you keep that balance of being financially efficient and competitive whilst also providing a first class service to your patrons? What opportunities are to be found by outsourcing? What really can't be outsourced? Join the discussion, and find out.
These are just a few of the highlights from the #AALL2017 schedule. I'm sure whatever sessions you attend, you'll walk away feeling inspired and full of fresh ideas ready to implement once you return to the office.
Now, what to pack? Download our cheat sheet below to simplify your conference preparations: