The importance of current awareness in law post-COVID-19
by Clare Brown on September 16, 2020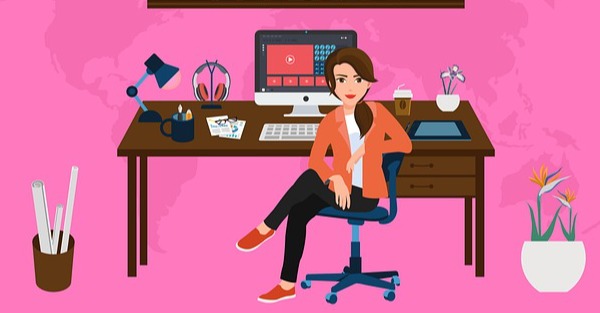 The UK government is urging the nation's workforce to return to offices and workplaces in central business districts. Since the start of August, employers in England have had more freedom to decide how staff should work, whether at home or in the workplace. In the meantime, information professionals have demonstrated that we can provide a remote information service, from research to current awareness.
In this post, I explore three key ways that the legal industry can look to harness the value of current awareness and news monitoring during this crisis and beyond. We examine business development and marketing, the need for horizon scanning, and the importance of competitive analysis and intelligence.
Approaches to working from home
This pandemic has proven what we've known all along; employers need to offer choice and flexibility. If it is logistically possible to carry out your role from home there should be no objection - but it is up to the individual's circumstances and personal philosophy.
There are differing approaches across locations, for example, in the UK it has been reported that there is no rush to return to the office. However when law firms in the US were surveyed earlier in the year, they found that some 74 percent of respondents would prefer returning to the office for the majority of their week. Only 10 percent want to work from home completely.
As some people return to reopened offices, libraries, universities and other places of work, law librarians are questioning whether it is back to business as usual? Regardless of individual organisations' approaches, staff need the right technology in order to make remote working a success. A recent Evaluserv report highlighted the recent dramatic up-turn in companies that enable remote working, and concluded that,
this pandemic has been a tech-opener, which leads us to expect that companies providing technology and services that support the trend in telecommuting will only continue to perform well

Discussion about COVID-19 relating to the legal industry
The ongoing public health crisis has thrown a particular spotlight on the legal industry. From a wider interest in ensuring access to the law, client confidentiality and security, law students and trainee concerns, upheaval in the courts and legislature, as well as the challenges faced by the legal workforce. COVID-19 has impacted the law at every level, so what happens now?
COVID-19 and Business Development
...and client relationship management
Marketing and business development (MBD) and client relationship management (CRM) are central to the ongoing growth and success of any organisation. In this current climate their role is more important than ever. The content commissioned, co-ordinated, and published by business development / marketing departments can ensure visibility, growth and success.
In order to differentiate their firms by producing meaningful content, BD and marketing teams need access to relevant and responsive current awareness. They should always be aligning the needs of the client and role of the professional advisor, thinking strategically, and ensuring teams can work together for the benefit of the client.
Clients are reliant on timely, accurate information but as we have learned, they don't always have access to dedicated research resources. Law firms are constantly looking for ways to differentiate themselves, and taking a managed current awareness service to the heart of the client could be a solution to cementing a relationship.
...and external reputation management
The business development department is key to content creation but firms must pay attention to what is being said about them in the media - external reputation is everything. In a previous post I stated that the legal market is not immune to 'being googled' by potential clients. Imagine if you were looking for legal services - what's the first thing you'd do?
In the age of social media, opinionated review sites and blogs, it is important that firms monitor what is being said about them - or their clients - online so they can address any negative publicity swiftly and comprehensively.
COVID-19 is just the latest in a long line of hot topics
A simple search across the Vable platform shows that in August there were around 63,200 articles with COVID-19 or corona in the keywords; compare this with around 68,000 articles in April. Although numbers of articles are dropping off slightly, for many law firms and their clients, it remains a hot topic.
To make sense out of this amount of information, these COVID-19 articles have to be viewed in the context of other subjects. For example, if you are a commercial property lawyer, you will be monitoring home working trends because of the challenge these present to commercial property clients. To advise them appropriately, you need the relevant insight and intelligence.
One of our clients revealed that they were seeing an increased demand for regular, curated news updates covering clients, sectors and horizon scanning. It is this last point that is so crucial; firms must understand trends and issues over time to get a sense of what is on the horizon and ensure that they can continue to support their clients.
If lawyers and other advisers are able to analyze and respond to a changing landscape, they will ensure the longevity of their business in an incredibly challenging environment. A crisis can force drastic change, so strategic information in the right hands can ensure effective crisis management and a nuanced informed response.
COVID-19 and the importance of competitive analysis and competitive intelligence
What is competitive intelligence? Competitive intelligence allows you to make better decisions by learning from your competitors and business environment through data collection and analysis. This includes Identifying trends, noting gaps in the market, as well as forecasting a competitor's next move.

What is a competitive analysis? A competitive analysis allows you to identify your competitors and their strengths and weaknesses relative to your own business, product, and service. The goal of the competitive analysis is to help you develop your go-to-market strategy.
In hindsight, the hot topics of the last few years were fairly predictable. Everyone was in the know when it came to key issues that would potentially impact firms and business - Brexit, major elections, policy development, regulatory change and so forth. Nobody expected a pandemic. So decision makers must now rethink and reassess strategy in light of COVID-19.
This is where the library and information service is indispensable. Information and research people can carry out analysis on the intelligence they have collected, and inform management every step of the way. New areas of business, industries of interest, research into lateral hires, technological advances and how they can be used to advantage - all of this can be researched and disseminated.
Current awareness is more important than ever
COVID-19 has demonstrated that in this brave new agile world, current awareness is essential. Library professionals working from home have been the information lifeline for their firms. They have recognised the need to maintain and adopt essential technology and transform the way current awareness is delivered to end-users.
While monitoring legal and regulatory developments is a critical feature for current awareness services, other areas of the business rely on a constant stream of information. For example business development and marketing, risk and compliance, and human resources. A current awareness solution like Vable which aggregates, curates and delivers to end-users means that your firm is prepared for the future.