Information Professionals and Librarians are tasked with finding and curating information to support the development of knowledge within and for their organisations. This means that a considerable amount of time is spent feeding others information in order to further their professional advancement. As such, it can be all too easy for Info Pros to neglect their own career development.
We've compiled ten of our favourite blogs and other information sources to support Info Pros in progressing in their careers. From bloggers working in the field to legal technology websites and social media streams, we've got you covered. Check out our updated list for more brilliant sources.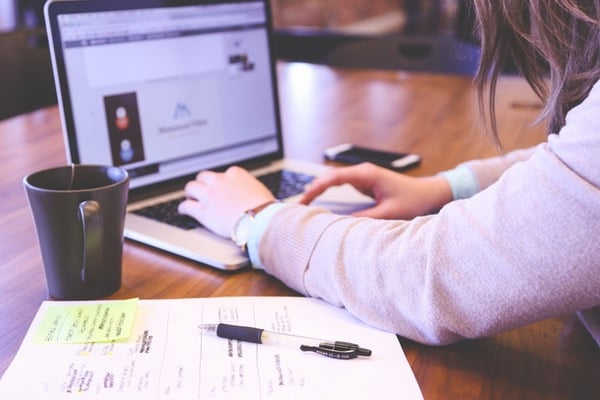 The Reviewer
Jinfo - Jinfo (formerly FreePint) acts as an independent adviser to Information Professionals. With the strapline "empower information services" they cover anything and everything relating to the information sector. Each quarter, they conduct a different research focus exploring one of three rotating topics - sources, technology and value. With blog articles, reports, webinars, community sessions and much more, Jinfo offers practical guidance for every stage of your career.
The Librarian Blogs
Dewey B Strategic - Jean O'Grady is one of the biggest names in the Legal Librarian field, and her blog Dewey B Strategic shares some of her valuable insights from 30 years of extensive experience working with large firms. Jean writes that the blog "focuses on promoting awareness of the strategic importance of librarians, libraries and knowledge management to the organizations they support". It's a must read for any Librarian working in the legal sector, or indeed in any sector.
The Ginger Law Librarian - Jamie Baker is the Librarian behind The Ginger Law Librarian. Jamie is a Professor at Texas Tech University of Law, as well as a Law Librarian and practicing Lawyer, it is this diverse experience and knowledge that really shines through in her writing in each post.
The Legal Sites
3 Geeks and a Law Blog - The team at 3 Geeks do a stellar job of providing a broad and varied overview of life in a large law firm environment. With Toby Brown, Greg Lambert and Sophia Lisa Salazar pooling their extensive expertise together, along with that of their guest bloggers, 3 Geeks is always an educational read.
Slaw - Canada's online legal magazine has a whole host of great content to support your law practice. Their legal information column, although not updated that frequently, offers practical guidance to information management in law firms, as well as thought provoking pieces on the state of the industry.
The Tech Site
Legal IT Insider - UK based Legal IT Insider covers the very latest in legal technology from across the globe. Why is it of relevance to Librarians? The team seeks to identify emerging trends in legal technology that will impact the profession as a whole. As they astutely put it, "more intelligence equals more power".
The Association News
Association publications - SLA, BIALL, AALL, CALL and ALLA are household names within the information sector, and for good reason. Each of these associations offer regular newsletters with updates from across the profession, include recaps of their local and national events, meaning that you can still be involved no matter where in the world you are.
The Social Threads
#iamalibrarian and #uklibchat - In our technology heavy society, more and more discussions are taking to social media. #iamalibrarian was the focus of a recent blog article of ours, thanks to its work in providing a small snapshot into the lives of librarians, breaking many a stereotype. #uklibchat takes a slightly different form, hosting a monthly discussion surrounding changing themes such as information literacy and managing unusual collections. Both hashtags offer a new way to connect with fellow Info Pros and build new contacts.
The Daily Updates
PinHawk - the regulars readers amongst you might recognise PinHawk from our feature piece a few months back. PinHawk is an excellent source of daily news for the legal sector, with morning newsletters focussed on different themes - from Law Technology to Librarian News. The team provides an excellent service, keeping you on top of your game each day.
Library Sherpa - Tracy Z. Maleeff is a well known industry leader, author and speaker amongst Librarians. Her Nuzzel newsletter acts as a guide up a mountain of information, with updates and commentary covering everything you need to know when working in the information industry. She does a great job of sharing invaluable insights with each article shared, adding a personal touch to her curation.