Technology and COVID19: What if this had happened 30+ years ago?
by Roberto Rivero on March 20, 2020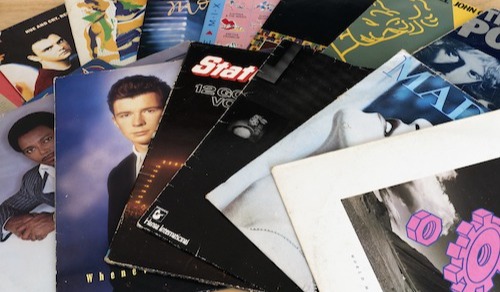 Spotify in the 1980s
Today I wanted to inject some lightness into COVID-19 current awareness. I will declare up front that I am a big fan of technology, especially in the workplace. I love the way something new can arrive and reshape processes and outcomes and make life and jobs more productive. Several times this week I have stopped to think: what would have happened if coronavirus had struck around 30 years ago?
Success depends on the business model
I have a portfolio career, and I'm currently working with 8 different organisations. Of these, two were already working "virtually" across distributed locations, including homes. Four have made the switch immediately, without missing a beat.
One is in the process of adjusting [at the time of writing it's only been 4 days since Boris Johnson's tone changed dramatically for the worse] and it is is a large organisation – so this is good going.
Out of these eight organisations, only one is currently struggling. Their business model relied entirely on in-person events to deliver their content, so this is understandable. But the current situation has accelerated their plans to develop digital products and these are now being implemented, so I am confident that in a few years' time this episode will be a blip in their history.
Anecdotally, among my circle's circle of related businesses most have made incredibly quick adjustments, and their operations have managed to keep going with minimal impact. I acknowledge that my statistical sample is biased because my field of work is my social bubble.
What would have happened 30 years ago?
But had Covid-19 struck in the mid-80s it is possible the whole economy would have come to a halt. The general workforce would have been sent home and unable to do anything remotely; 100% unproductive. Although pagers existed, it was expensive to send messages and mobile phones didn't appear until around 1985. Companies, organisations, and the economy would have been quickly crippled.
And how would we have passed the time? In the UK, people would have been entertained by 3 or 4 TV channels. Definitely no streaming, watch on-demand services such as Netflix, YouTube, or Amazon Prime.
In the late 70's/early 80's there had been an explosion of video games for those lucky enough to have home computers. For most people however games were limited to chunky individual hand held devices (who can forget Donkey Kong?!). Large scale online games such as Minecraft had to wait a few more years.
We had to rely on hard copy for reading material, there were no Kindle e-books, nor electronic newspapers via apps. If we wanted to monitor the media for current awareness purposes, we scanned the newspapers, and physically cut out articles for future reference.
I am also a big fan of BBC Radio 4 and I have noticed that many of the newscasters, interviewers and interviewees are obviously working from home (WFH). That would not have been possible 30-35 years ago – so who knows how much broadcast media we would have been able to have. People had access to services like Ceefax but there was certainly no internet to browse.
Keeping in touch with friends, family and colleagues
Our son moved to Argentina 6 months ago. I was on a (free over wifi) video-call with him two days ago and expressed my gratitude towards technology. He was more sceptical but he doesn't realise that 30 years ago we would have been even more worried about him.
It would have been prohibitively expensive to speak to him regularly, and impossible to see him. It would have been unrealistic to get regular real-time updates, never mind the difficulty in obtaining news about the situation in Argentina.
This morning I was in a virtual meeting with my colleagues from one of the eight organisations and the technology made it feel like we were all in the same room. At the end of the meeting 10-15 minutes was spent with people talking about organising virtual book groups, virtual pubs(!) and about keeping children busy – with technology.
We also spent some time complaining about difficulties placing our Ocado and Tesco-Direct food orders. But that wouldn't have been an option 30 years ago, unless you had access to a bread, milk, or local grocery delivery service!
So, yes – what is happening is bad, for the economy and for our social lives. But without tech it would have been unimaginably worse.
What do you think? How has this affected your work? Tell us your funny moments and experiences of online meetings!