It's that time of year again. The stores are filled with tempting stationery supplies, the weather is turning a little cooler, the kids are heading back to school with shiny new backpacks and we're reflecting on what a wonderful summer it's been. Summer 2017 saw a whole host of intriguing and innovative conferences, ready to fill you with plenty of fresh inspiration for the new season.
We've pulled together some of our favourite moments to get you thinking about how you can bring some new ideas into your organisation this autumn.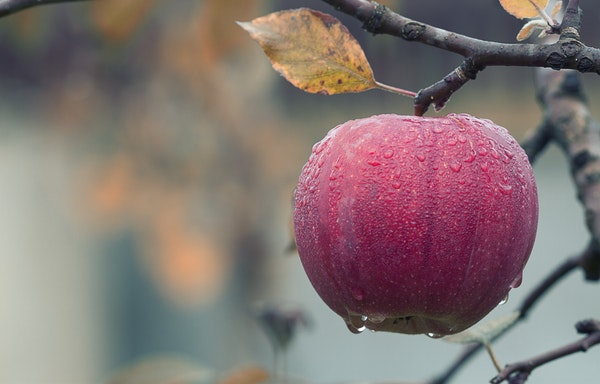 It all kicked off with BIALL, the annual conference of the British and Irish Law Librarians, this year held in Manchester. Following the topical theme "together or apart", #BIALL2017 saw an excellent range of discussions tackling all aspects of library life.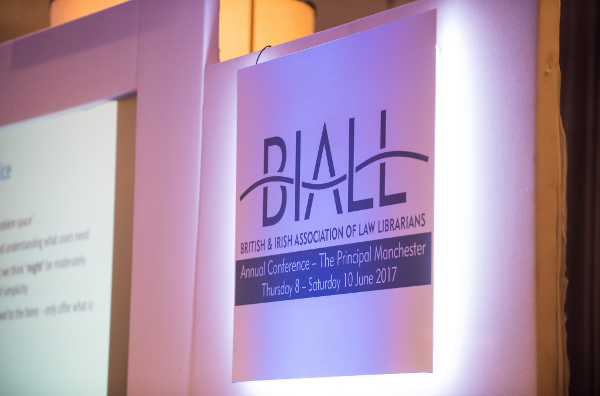 Greg Lambert wrote an inspiring AI post on 3 Geeks following Nick West's BIALL session, sharing his stance on the controversial term:
"The skills needed for the future lawyer, aren't necessarily the skills needed for an expert big law partner today. Those lawyers who understand the legal concepts and applications and apply the proper technology using a superior process can be better, faster, and cheaper than the highly skilled lawyers who cannot or will not leverage that technology, or who cannot understand how to effectively leverage the application of that technology."
We dove into a story of collaboration, between Norton Rose Fulbright and Shell, who gave an excellent analysis of how they reached an arrangement for collaboration that benefited both parties. An issue of particular relevance given current drives for libraries to become increasingly efficient:
"Providing support to external clients is an invaluable way to raise your status within your own firm. As Miriam explained, it's key to let your client relationship partner in business development know when you have provided assistance to a client - be sure to show how you have assisted. It's all too easy to underestimate the importance of what might seem like a simple library enquiry from an in-house lawyer, when in fact this may present an opportunity for one of your firm's partners to pick up the phone and share some of their own experience. The enquiry itself may provide insight as to a new area that your client is looking to move into, all of which is key to share with the relevant teams. Here we see a clear example of the library assisting in strengthening your organisation's competitive advantage."
Clare (@clareangela) recapped the speakers' advice on virtual working, along with her own personal experiences.
"The statistics show that by 2020, 70% of managers will have adopted mobile working. But in law especially (and anecdotal evidence from friends suggests that tech companies are sometimes difficult) there is a still a gap between wishing to work from home, and the actual reality. Productivity goes up 13% because you have fewer interruptions, and every work related interaction you have is thoughtful, managed and purposeful. As I have been discovering, it is possible to be super productive in all aspects of your life by working from home."
Just one week later and SLA was upon us, with several thousands of Special Librarians braving the desert heat for #SLA2017 in Phoenix. This year saw a new approach to conference, with keynote Lulu Miller calling for "the advent of a proud new identity for SLA members—borne of a phonetic mix-up but firmly rooted in the realization that information professionals routinely 'slay' lies and bad information as part of their occupational quest to guide others to the truth."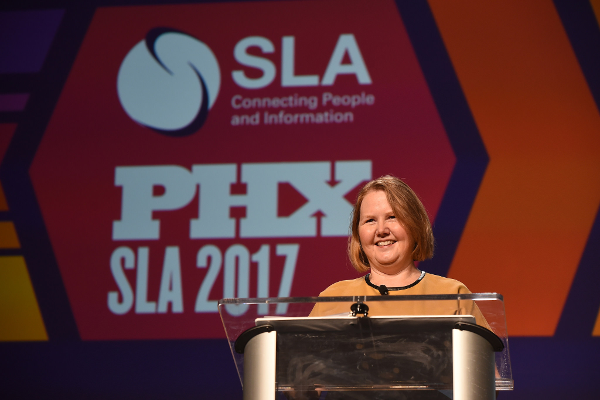 Amy O'Donohoe wrote about her experience attending the conference for the first time with SLA Europe, and the contrast in sheer size with the UK conferences she is used to.
"The breadth of topics and their ability to hold interest for people from across the information profession at all levels displayed solely in the keynotes is exactly what the SLA conference is about. The vastness of topics, areas, and levels present in the SLA conference could easily make for a conference with little opportunity for direct takeaways and developments, but instead SLA plays to its diversity, creating a conference where you can both focus on your specific area of interest and expand your knowledge through interdisciplinary discussions and transferable skills."
Meanwhile, Jo Alcock did a stellar job of vlogging the entire conference. So, if you'd rather a more visual experience, you can catch-up on her conference highlights below:
And then there was AALL. Arguably one of the most written about and most talked about Law Librarian conferences of the summer.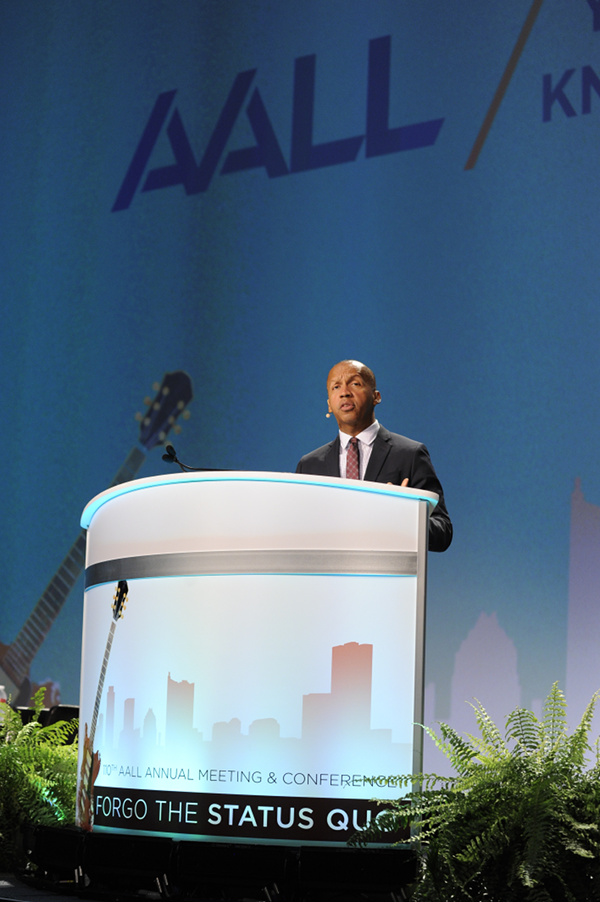 In fact, Jean O'Grady described the conference programme as the most exciting she'd ever seen:
"The recent AALL Annual Conference in Austin was 'hands down,' the most exciting AALL Program I have ever attended. The programs were great – it was often hard to decide which panel to attend. I found my own panels (Moneyball Analytics and Hits and Misses in New Products) up against programs that I hated to miss (the Innovation Tournament and an "all star" CEO panel (Fastcase – Walters, Casetext – Heller, Ross – Aruda, Ravel – Lewis) on AI and analytics prodded and provoked by moderator Prof, Susan Nevelow Mart."
Greg Lambert, now AALL President, shared his promises for the year ahead:
"We need to have more interactions with our own stakeholders and others in the legal profession in ways that presses the question of why aren't they leveraging this talent in better ways to benefit the law firms, law schools, government institutions, and other businesses which have law librarians and legal information professionals on staff."
And Robert Ambrogi gave his reasons for why he believes AALL to be 'the other legal tech conference'. (We have to say, we rather agree with him.)
"Technology, of course, permeates every aspect of law practice these days. As a result, just about every legal conference is going to have a technology component to it. But something bigger is happening with the legal professionals we've long called law librarians. They are wearing an increasing number of hats these days, and a major one has become legal technologist."
Finally, it was all topped off with ILTA. Now, #ILTACON may not be the first conference that comes to mind for Librarians to attend but, as Robert Ambrogi argues above, technology is becoming an increasingly important component of the Librarian's role. And ILTA should not go ignored as a result.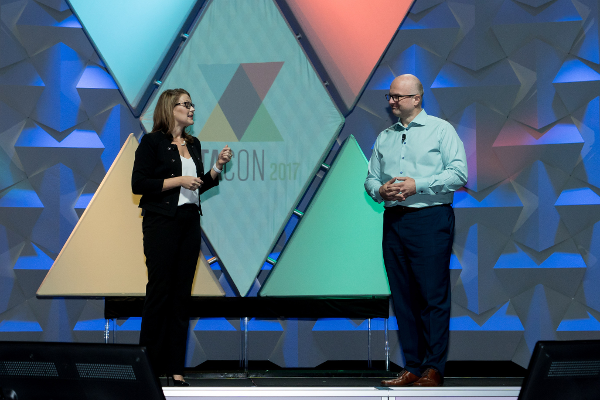 V Mary Abraham shared her live notes from the KM Tools Lawyers Love session, giving us all some valuable insights as to win points from our audience.
Session takeaways:
"Develop a better understanding of the practicing lawyer's priorities and concerns

Gain insight into how lawyers think about their practice and work with their clients and each other

Leave with a short list of winning projects to take on when starting out with KM, refreshing KM or performing KM on a tight budget

Establish a check list of things to consider when deciding which KM or legal IT projects to pursue and which to postpone or even ditch."
It seems live blog posts were the order of the day, with Ron Friedmann taking the same format to recap the AI in Law: From Theory to Practice session. A fantastic discussion featuring some big names in the industry:
"Education is key. You have to educate your lawyers and clients on what AI tools can do. You have to be the SME. For pilots, you need to find the right type of partners who have the need and can cope with fact that not all pilots will work. You need to understand their motivations and personalities to select the right partners to be champions. Find clients with the right mindset to participate in testing. Don't unleash new tools too widely to start. Start small, build the right framework and staffing so you are ready for broader roll out."
And Stephen E. Embry reflected on the ever present discussion of change in the legal sector, focussing on lessons learnt from #ILTACON.
"To take advantage of these tools you have to be willing to fail and fail frequently. You can't be afraid to experiment. In Holman's world, that's how innovation happens. That's how the world moves forward and problems are solved."
So there you have it, plenty of inspiration to get you going for the new season ahead. Tell us, what were your conference highlights this summer?