These longer evenings give me time to reflect on an eventful year - for legal tech as well as the broader political landscape. It's hard to believe that we are so close to the end of another year - and indeed another decade. But we can't avoid the gallop to the finish; festive lights are going up, whilst temperatures are going down.
As an information professional, I'm an avid reader of current awareness and news alerts, so I was interested to revisit the headlines and try to capture the flavour of each month. Team Vable have had an incredibly exciting year, and I am looking forward to reviewing Vable's 2019 most popular blog posts. Here is my review of the first half of the year: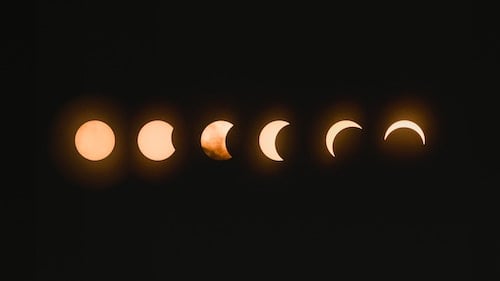 Roll on January
Does anyone remember January's vegan sausage rolls? They were popular with pretty much everyone! A rebranding and social media visibility generated real success and profit for Gregg's bakery chain. However another food chain fell into administration, amidst fraud and claims of mismanagement. We know reputation is everything, which brings me to an exciting new year of legal tech.
January sees one of the largest and most important legal tech conferences, and it sets the tone for the rest of the year. One commentator said that "there were three items that he thought were 'implementation imperative'; usability, innovation and ability to integrate/connect products". As the year progressed, these became increasingly important to legal tech.
Cold Comfort February
It was a cold month for Theresa May, whose Brexit plans melted into crisis when she lost several House of Commons votes. Although the political temperature might have been sub-zero, the actual weather hit new highs with 20.3 °C being recorded in Wales. Meanwhile UK children vented their frustration with political frigidity on climate change by organising school strikes.
From climate trends to tech trends. A Nordic Tech Report asked experts about legal tech trends in 2019. The overall view was the need to focus on human centred design, to identify users' intellectual, social and emotional needs, wants, goals and desires. The hype around cold tech is passing away, in favour of a new realism. Towards legal tech solutions that clients really like and enjoy using.
Meaningful March
There was no getting away from Brexit, and most of us - for the first time ever - were glued to the parliamentary YouTube channel. When Speaker John Bercow cited a 1604 convention that a defeated motion could not be brought back in the same form during the course of a parliamentary session, we were all researching Dicey's niceties of constitutional law.
Politics is bleak. Thankfully we could escape into the meaningful, imaginative world of legal incubators. Although Forbes called them the Starbucks of the legal industry, personally I'm enjoying the client driven focus emerging from these ventures. Check out the exciting initiatives from Allen & Overy, Slaughter & May, Mishcon de Reya, Dentons and many others.
April Showers
The UK government agreed to Chinese telecommunications firm Huaweii providing some 'non-core' 5G infrastructure. From a security point of view, this decision was controversial. When the details were leaked, the government announced a formal inquiry. Defence Secretary Gavin Williamson was not found guilty of any criminal charges, but he was dismissed from his position.
Government leaks are one thing, but there was a social media data deluge when 540 million Facebook user records were "exposed to the internet" in another Cambridge Analytica-style shambles. Although cyber security regulations topped the EU's legislative agenda, they concur that technical cybersecurity measures do not exist in a vacuum, and need to operate in harmony with people. Something that legal technologists should keep in mind.
Media May-hem
Media and entertainment standards reached a low point in May. There was the usual last place for the UK in the Eurovision Song Contest, and a tasteless joke cost Danny Baker his job. But more seriously, the Jeremy Kyle Show resulted in tragedy - and was cancelled. Safeguarding the welfare of show participants is crucial, which is why Ofcom announced the possibility of tightening reality TV rules.
Ultimately all consumers need protection - especially where innovation is concerned. Legal tech is changing fast and causing regulators some anxiety. Lord Keen said the entry of technology-led organisations into the legal market would "raise issues over regulation of the delivery of legal services". The regulator is planning research to understand all the issues.
Midsummer June
Like February, the UK summer was record breakingly hot and it was the perfect reminder that climate change should remain high on the global political agenda. When the government announced plans for new net zero emissions law, they were warmly welcomed. Practical initiatives are also taking place, for instance on the Isle of Wight, a commitment to sustainability and environmental action was recognised by UNESCO.
As the environmental news stories show, success doesn't happen overnight - and isn't guaranteed. It is achieved by perseverance, passion, and strategic planning. We know that long-term business stability requires you to examine what is happening both inside and outside the organisation, and you should have a practical, honest, workable strategy in place.
2019 has demonstrated we are living in unprecedented times. If people have the will and determination, we have the ability to accomplish anything. We have forced changes in legislation and government policy, we have contributed to strong forward thinking organisations, and are responsible for creating a better world.
As information professionals working to implement tech solutions, we have an obligation to our end-users. They demand a smooth user-experience with continuous improvements. Genuine innovation which is thoughtfully implemented, and smoothly integrated is what we all want - across all services.
My themes for the first half of the year encompassed 'usability, innovation, integration'. What do you think? What themes did you see?