I'm sure we have all been there: going through airport security and being asked to remove all electronics from your carry-on and you end up with a laptop, tablet, 2 smart phones (one personal, one for work), an e-reader, maybe a fit-bit around your wrist. Perhaps also a personal hotspot, a couple portable chargers, a multi-port USB charger, not to mention all the associated wires.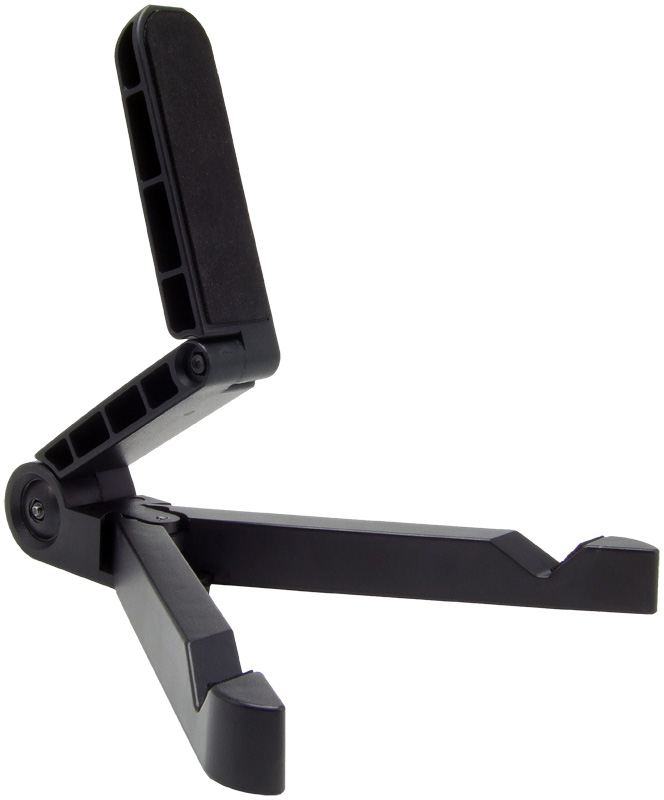 Of all these gadgets and tools I carry, there is one that easily stands out as attracting the most attention.
My plastic, 3-piece iPad stand.
My particular one is an Arkon Travel tablet stand, and is, as you can see, three very simple peices of plastic, with non-slip pads, connected at one end.
I had the classic iPad cover/stand, and pruchased this originally in response to frequent flying, I wanted something that would allow more options in terms of height and incline. It seemed like a small thing, and this stand was cheap and, I thought, worth a try.
And now, I use it non-stop. On a plane, at a "Starbucks office", reading the news over a coffee, reading recipes when cooking, watching video podcasts on the go, etc. What is remarkable though is the number of people who will ask me what it is called and where I purchased it.
This one gadget has attracted more attention that any smart-phone, e-reader, or app I use.
It is light yet sturdy, the grips keep it from sliding (even in turbulence), and is just overall simple yet practical.