We're seeing a growing trend towards a closer alignment between the marketing department and library teams as the two functions come to work together. Admittedly, this isn't a particularly new trend but it is certainly one that is here to stay. Yet, even after years of discussing the benefits of collaboration, we are still learning how to make our businesses more competitive.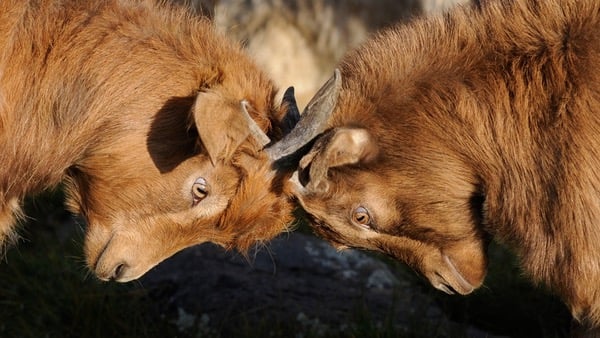 "We are witnessing closer alignment between librarians – who are increasingly focused on Competitive Intelligence research – and marketing. We see it as a perfect marriage, and so do they:
Push the firm toward cross-selling services. This would help us increase revenue by doing more work for existing clients and making them clients of the firm, not of an individual attorney.
Improving technology improves business processes and frees time to provide more valuable services for clients.
Increase collaboration and strengthen the ties between the librarians and marketing!"
The goal of the marketing department isn't solely to bring in new clients. Once these contacts have joined the firm, they need to be continuously nurtured in the same way that one would nurture prospective clients. They should always know why they need your service, and why that service should be from your organization as opposed to the myriad of competitors out there (Zena Applebaum, 2015)2.
This is where the two library and marketing functions are able to add more value by working collaboratively as one, to keep your clients in the know as to 1) how your organization is performing and 2) the particular benefits you offer to them. The most typical way for this to be done would be the sharing of regular updates of press releases, 'us in the news' features, marketing materials, service updates and so forth.
However, with the support of the library team, the marketing department (who would typically be leading such a project) can go so much further. Both teams are often understaffed and lack the necessary support to function optimally. By looking outside their immediate departments, they are able to work not only more productively but in a way that provides more business value to their organization. For the marketing department this may be through utilizing the library team's research skills, client awareness and other tools. Whilst the library team may start taking a more commercial approach to information, using this tactic to draw the dots between different sectors and predict business trends (Zena Applebaum, 2015)2.
Going that extra mile
For years, people have been predicting the end of the billable hour. They argue it is outdated, bureaucratic, and an all round inefficient business practice. Yet, no matter how many obituaries3 to it we read, it remains. Repackaged4, yes but still there.
"Despite outcries for reform, the billable hour remains entrenched and the barriers to change are formidable"
So, in line with their frustrations over this lack of change, a growing number of firms are seeing their clients applying conditions to their compliance - "Fine, I will pay your billable hour IF you tell me exactly how you are spending my money". This is where the library can step in. The library and knowledge management (KM) teams are now increasingly integrated, and, with KM managing resources, they are in the best position to share the details of exactly how clients' money is being spent - by whom, doing what, and to what end purpose. Sharing such information is one of the many ways to make your organization stand out from the crowd by taking that first step towards increased transparency.
A second way to continue to market to clients is through the sharing of external news. This could be mentions of your organization in the news to showcase new services you may have available (or how you are excelling at those you currently provide), or as a type of free current awareness service for clients. Librarians know the sources that are worth their clients' time, they know the sources that provide the most value, reliability and relevancy to their audience.
For instance, it is the library team who have the necessary skills to evaluate resources appropriately. Take Law360 - readers pay a significant amount of money to subscribe to such services, so a mention of your organization here is likely to be of a much higher value than a mention in another free resource. This is just one small example of how the library can ensure that all distributed information has the greatest business value possible.
1. LibSource (2017) What makes a good law firm? The law librarian knows... https://libsource.com/what-makes-good-law-firm/
2. Zena Applebaum (2015) Law Librarians + Legal Marketing = Successful Client Service, 3 Geeks and a Law Blog http://www.geeklawblog.com/2015/08/law-librarians-legal-marketing.html
3. Tim Williams (2016) An Obituary for the Billable Hour https://www.linkedin.com/pulse/obituary-billable-hour-tim-williams
4. Leigh Mcmullan Abramson (2015) Is the Billable Hour Obsolete? https://www.theatlantic.com/business/archive/2015/10/billable-hours/410611/
5. Steven J. Harper (2013) The Tyranny of the Billable Hour, The New York Times http://www.nytimes.com/2013/03/29/opinion/the-case-against-the-law-firm-billable-hour.html