For lawyers as for everyone, information is more readily available than ever before. But it has also never been more difficult to locate that one vital piece of information that will transform a lawyer's interaction with their client.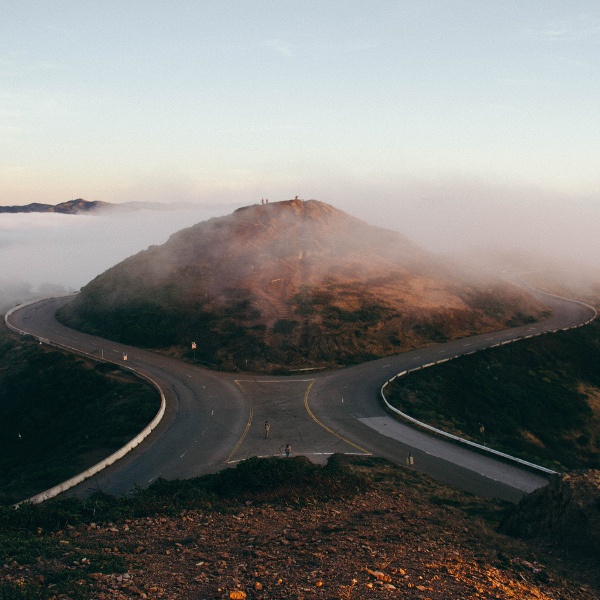 Yet ironically in these times, the value of employing qualified librarians within a law firm is little appreciated.
I live in Canberra, Australia's capital city, which supports around 140 law firms. By my estimation, three of these firms employ qualified library staff, without whom a firm merely has a bookshelf and a few online subscriptions! These three firms are two national firms with Canberra offices and my firm, Meyer Vandenberg, which is solely Canberra based.
Yet in this gloomy environment, I am pleased to say that our law library is thriving. I joined Meyer Vandenberg as their inaugural library manager in 2007. Since then, our library staffing hours have increased from 16 hours per week to 65 hours per week. Both the library staff and physical collection were housed in scattered spare offices but we recently relocated to a custom built library, next to the firm's café. Over half the staff visit the new library space in any given week.
There have been many factors in the success of our library service, not least the recognition of the value of the service by leaders at Meyer Vandenberg.
But one key factor has been our engagement with the concepts around knowledge management, which has assisted us to consider new ways of being a librarian and to offer our skills in areas to which I would never have thought of contributing even when I first joined the firm.
When Meyer Vandenberg employed me, the firm expected that I would "look after the books" – and the online services - and manage our firm's relationship with legal publishers and database vendors. That was a good starting point.
But because the books and online services are of no value unless used, I also immediately offered a reference service, which assists lawyers find the required information – and sometimes helps them define the information actually required. A current awareness service was created and, when I discovered that lawyers might not be as skilled in legal research as I had assumed, I offered legal research training sessions. The physical collection was transformed through being classified by Moys. All things that any librarian would expect to do.
However, the big shift for the Meyer Vandenberg library service occurred in 2012, when the firm decided to employ someone to focus on coding our firm's legal templates. When considering where this person should sit within the firm, the firm's leaders decided on the library service, which they saw already as the centre point for the firm's knowledge and information. This may have been partly because in 2009, interested lawyers and I collaborated to create the firm's knowledge repository, which expanded the scope of information managed by the library. With the firm hiring a qualified library technician to work under my supervision coding the templates, I was promoted to Knowledge Manager.
As a librarian, I already knew that well organised systems were important to the success of any project. But I also knew that any system that did not engage the clients was useless and that it was in the effective interactions between systems and clients that success could be realised. Such an understanding enabled me to naturally approach knowledge management knowing there is a lot more to it than purchasing the right software.
Working on creating and administering a knowledge repository had already broadened the information I curated beyond that in a traditional library collection. But working within the discipline of knowledge management gives me permission to regard a much wider range of information as part of my business. In addition to the firm's legal templates we also manage the firm's policies and processes. In all these documents, we are making tacit knowledge explicit and accessible.
However the biggest difference is knowledge management's focus on organisational culture, particularly how knowledge sharing can be encouraged by cultural factors within an organisation. Knowledge management emphasises discovering the real needs of staff within an organisation through collaboration and consultation. We have shifted how we interact with other staff at Meyer Vandenberg. For example, while the library technician with whom I work was primarily hired to code the templates, she also now supports legal teams throughout the process of creating templates, from initial conversations of what is possible with smart legal templates through to the provision of team wide training on a new module of templates.
In such a mind space, continuous improvement also comes more naturally. For example, contributions to our knowledge repository had recently dropped off somewhat, until I mentioned in legal team meeting last month that contributions could now be made via e-mail, as well as via the original Intranet form. Since then, over 50 documents have been contributed, encouraged by simply communicating that contributions via e-mail were possible.
I believe our thriving, broadly defined library service has come about through a combination of the disciplines of librarianship and knowledge management. Librarianship provides a focus on delivering the information actually needed, along with awareness that while good systems are essential, the interface between a client and the information is where magic happens.
Moving into knowledge management broadened my understanding of what knowledge and information can be managed and has offered perspectives on the continuous process of cultural shift for better knowledge sharing.
In combination, these two disciplines have enabled me as a professional librarian and knowledge manager to venture into areas where I would never otherwise have thought to utilise my skills. In doing so, our library contributes to everyone's daily work, there is greater awareness of all aspects of our library and our library is thriving.