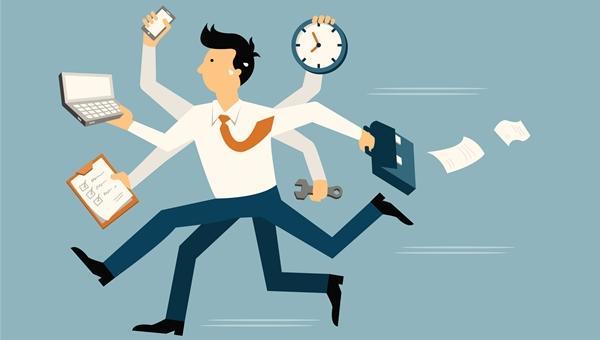 This week I had the opportunity to attend the January luncheon for ALLA – the Atlanta chapter of AALL. With an invitation to "learn about strategies and tools to improve your workflow processes, refine your time management skills, and learn techniques to increase efficiency and productivity", you could say I was at attention and ready to take notes.
The event featured talks from representatives of both a law firm and the academic world, each with a different focus. First up, Christina Glon from Emory University Law Library gave an engaging overview of how her team used project management skills to improve the training of summer research assistants. She and colleague Thomas Sneed set out to evaluate and execute a new approach to the annual training seminar which had been seeing a decline in attendance and effectiveness as research methods and students' work habits have changed.
A focused approach, utilizing project management skills - which Christina strongly emphasizes is a key tool to have in your repertoire no matter your industry - and allowing enough time to follow through on the new approach were key elements to a successful summer training session. That and food - free bagels and coffee will always be a hit, she assured us!
Next up was Betty Wright from Smith, Gambrell, & Russell, who led us through a four point approach she uses to manage her time wisely. After investigating a myriad of philosophies and methods, Betty developed her own system which enables her to effectively utilize the hours in her day to avoid the stress of a never-ending to-do list so many of us live with. Her keys to success?
1) Track your time
2) Create daily to-do lists
3) Learn to say no (or no, but...) and
She reminded us that the end goal is for our teams to be productive and efficient, and we can help work toward that with our own awareness and improvements. A tool she recommends is mindtools.com.
Rounding out the speakers was ALLA President Richelle Reid who provided us with "5 Tips for Increasing Productivity". Richelle's approach isn't just about getting more accomplished, but focuses on quality of both work and life using healthy approaches to maintain that balance. Thinking about how we take care of our mind and body as well as setting realistic goals will go a long way in our efforts to increase productivity.
As we launch full force into the new year here at Linex, I'm excited to take the tools and tips discussed and apply them to my own daily habits. Thanks to ALLA for a terrific event full of food and food-for-thought.