The last few weeks have seen a wave of inclement weather across the US and UK with many offices being forced to close. This brings about the question - what is your plan for winter-proofing your library?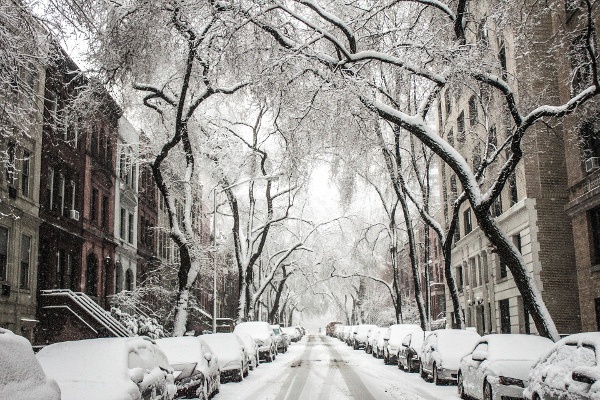 The vast majority of library services are based in one central office, with larger organisations often having a local librarian in country offices to provide on the ground support in the relevant timezone. However, it seems that in most organisations there is typically a dependence upon a central library location. In a conversation we had last fall, Sarah Mauldin, Director of Library Services at Smith, Gambrell & Russell LLP, recounted that in the 7 years she'd been at the firm, every single one of their four offices had been forced to close for either a couple of days or even a week during that time period.
As such, there needs to be a backup plan in place for when such an instance occurs. Imagine your attorneys in New York having a key case on and not finding the answers to any of their reference questions because the library in the DC office has been closed due to snow. Hardly a good scenario.
When your library is the only option
When all (or the only) Librarians of an organisation are based in one place, there is no option to reach out to colleagues based in other offices to cover for you. This is where having an external service to help you out can be incredibly useful.
In speaking with various Librarians across the US I've heard about services such as the New York Law Institute being used as a backup solution. From filling out a simple online request form or calling up if you're a subscriber, attorneys will be able to get the information they need, no matter the weather.
Indeed, paying a subscription for such a service gives you access to a whole other library and set of Librarians. Whilst they won't be able to give the firm specific context like a specialised Librarian, they will be able to answer reference questions when you're in a pinch or at least point your attorneys in the right direction.
Remote access
As the shift from physical to electronic resources continues - a slow and challenging transition admittedly - the possibility of remote working is becoming more of a possibility for professional services.
However, this can require some degree of prior set-up when it comes to organisations with high security protocols around sensitive information. This is where it's imperative to speak with your IT department well in advance so that, should the instance arise, your remote access is secured and ready to go.
In an ideal scenario, you will be able to login and access the same electronic resources available to you within the walls of your office. If this seems unrealistic at present, you should be able to secure access to at least a limited number of resources (perhaps alongside a backup plan such as the New York Law Institute mentioned above) to be able to continue to support your library customers in their reference questions.
Sharing the workload
A third option is to share the workload with your library colleagues operating in local or regional offices. In the case of inclement weather, you would need to ensure that they are fully briefed on how to take over the reins should you be uncontactable.
For example, should the case arise where your coworker in your London office needs to take over your reference questions whilst your DC office is closed, the appropriate communication system needs to be in place.
Firstly, she/he should be informed of the closure as soon as possible - or even warned that it may be an impending possibility - so that they are able to prepare and adjust their workload. Secondly, your end-users need to be aware of the takeover and that they should now request information from your London colleague until otherwise informed. In this instance, it's important to make everyone aware that there may be a lag in reference response time due to the time difference. Try and remind them that a slower response is better than no response at all!
***
Hopefully this post has given you some new ideas to consider how your library might be affected by the winter weather. At the very least, if all else fails, sit back, pour yourself some hot coffee and keep warm!