As the holiday festivities draw to a close and the new year celebrations fade away, we find ourselves facing 365 (or rather, 360 now) days of clean blank pages ready to plan. How do you know what conference to attend? Will you get the budget? Should you just go to the tried and tested, or is it time to experiment with something new? It's no surprise that it can be hard to know where begin.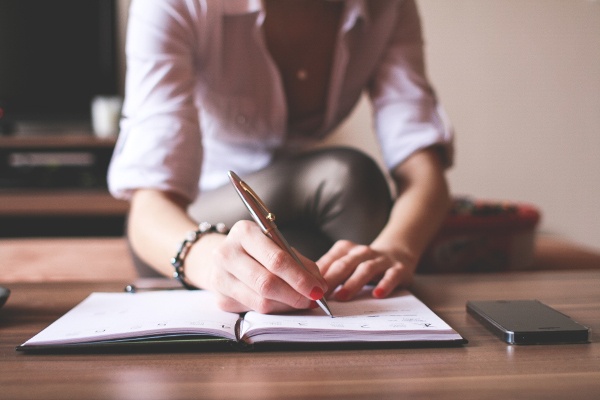 That's where we come in. We've compiled a list of our top events for this 2017 season and, what's more, we're going to help you get there fully prepared and ready to learn.
So, what's first?
Goals - What is the purpose of attending?
I know, goals come up time and time again but they really as an essential ingredient to your library service, as well as your personal, success. When deciding what events and conferences you want to attend, you need to bear in mind what you are trying to achieve.
Ask yourself:
What type of sessions am I hoping to attend?

What knowledge am I hoping to develop?

Why do I need this knowledge? How is it going to help my organisation/me?

Do I want to gain a broad overview or am I looking for something more sector specific?

How important is networking? Is my primary focus to learn or build new connections? What kind of contacts do I want to meet?

What events have I found engaging and relevant in the past? What haven't been so useful?

How much time am I willing/able to take out from work to attend an event?
Questions such as these will help guide you when reviewing your events options and aid you when it comes to putting together a business case for your attendance.
The List - Where am I going to go?
Now you know what you are looking for in a conference, it's time to think about where you are going to go. To give you a bit of a helping hand we've put together a list of some of our favourite events coming up this season to get you started. As the roles of Librarians and Knowledge Managers continue to intersect, you'll find both library and KM related events below:
Spring
APQC's Knowledge Management Conference, April 27-29, Houston, TX - As the longest running KM conference, APQC are more than well versed in organising an event by now. With action oriented sessions and a pre-conference workshop series there's plenty to help you get inspired and ready for the coming year. They've even put together a justification letter to help you put forward your case to your boss.
Canadian Association of Law Libraries Conference, May 7-10, Ottawa, Canada - Now in its 55th year, CALL's Annual Conference is undoubtedly the destination for Canadian Law Librarians and perfect if you are looking for something more sector specific. Last year's schedule can be viewed here. Early bird prices are available up until March 31st.
Janders Dean Horizons, May 10, London - Janders Dean is shaking up the legal conference industry with its series of Horizons events in London, Chicago (July 13) and Sydney (September 20-21). With no sponsor sessions, JD seeks to bring the very best in legal information to its attendees. Thanks to speakers bringing real life honest experiences to the session floor, you are bound to leave inspired and filled with fresh ideas to apply to your role and your firm.
British and Irish Association of Law Librarians Conference, June 8-10, Manchester, UK - This year sees BIALL return to England ready to explore the theme of "Together or apart? Effective ways of working, which will allow us to explore different working practices and working relationships, training techniques, tech solutions and the role of our professional networks, as well as the Brexit vote and its potential impact". Vable will be exhibiting so be sure to stop by and say hello if you decide to attend.
Special Libraries Association Conference, June 16-20, Phoenix, AZ - As one of the biggest events in the library and information sphere, SLA's Annual Conference is anticipated to bring 2,500 attendees to the heart of Arizona this year. The event will be ideal for those of you looking to learn more from outside your immediate sector with a whole host of different libraries attending.
Summer
Chartered Institute of Library and Information Professionals Conference, July 5-6, Manchester, UK - It seems Manchester is the place to go for conferences this year, with CILIP hosting Dr Carla Hayden, Librarian of Congress as their opening keynote speaker. In a similar manner to SLA, this event is excellent for those of you looking for diverse discussions covering themes and topics across the information profession.
American Association of Law Libraries Annual Meeting and Conference, July 15-18 Austin, TX - Unbelievably, AALL is now in its 110th year of conference, with no signs of slowing down. The Program Committee have gone to great lengths to ensure that their audience is listened to, creating a list of "must have" topics for programming accordingly to AALL members' own suggestions. The list offers an exciting sneak peek of what's to come in Austin.
International Legal Technology Association Conference, August 13-17, Las Vegas, NV - The last couple of years have seen a big push from ILTA to get more KM and Information Professionals to attend their conference, and for good reason. With technology playing an essential role in all our lives - both personal and professional - staying out of the loop is simply not an option. Read David Hobbie's 2016 session highlights for Knowledge Managers here.
Fall
Taxonomy Bootcamp / The Library Innovation Conference, October 17-18, London, UK - 2016 saw these two events run side by side for the first time in the UK. Our very own Data Specialist, Tina, went along to the Taxonomy Bootcamp and described the event as "A great introduction for the UK audience into the well-established taxonomy world." You can read her session highlights here, she'll certainly be back in 2017.

SLA New York Chapter Conference & Expo, October 20th, New York, NY - Whilst this year's theme is still underwraps, if 2015's event is anything to go by it's bound to be a fresh and topical one day event filled with new ideas to help you revitalise your library strategy. The aim is to make the conference as cross-cutting and relevant as possible. Here at Vable, we're excited to be sponsoring the 2017 event so we'll see you there!
Dates TBC
Perfect Information, Luton, UK - Designed with Senior Information Professionals in mind, Perfect Information offers something for Info Pros from all backgrounds - be it banking, legal, accountancy or more. With action oriented sessions and hot topics such as cyber security up for debate, you're bound to return to the office with plenty of fresh ideas.
KM World, Location TBC - More and more we're hearing about the integration of KM into the library service and KM World is here to guide you in how to do just that. Past attendees cite its practical focus on tool implementation and its excellent networking space as key reasons to attend, the perfect opportunity to gain some new contacts.
The Business Case - How am I going to persuade my boss?
Conferences and events offer up valuable opportunities for professional development for both you and your organisation. On the flip side, they can also be incredibly costly. With travel, accommodation, registration fees, food and all that coffee you're going to need, it can be tricky to persuade your company to sign that cheque.
This is where putting forward a strong business case is absolutely essential. Those goals that you wrote out before choosing your top conference really come into play here. Use them to set out how you attending this event is going to benefit your organisation - from a personal perspective, a team perspective and for the company as a whole. You can find some sample business case applications here to get you started (1).
If you can, speak to peers at similar organisation and see what events they're going to. This may help you when having that conversation with your boss - if your counterparts at your competitors are going, the likelihood is that it'll be beneficial for you to attend too.
1. Behan Ruddock (2015) Making the case: business cases for conference attendance, Bethan's information professional blog https://bethaninfoprof.wordpress.com/2015/04/24/making-the-case-business-cases-for-conference-attendance/