On the banks of Lake Michigan sits the windy city, home to Barack Obama, Harrison Ford and, for a weekend this July, a lot of Librarians. Renowned for its food and architecture, Chicago plays host to this year's American Association of Law Libraries Conference, taking place at the Hyatt Regency Hotel. Our very own Marketing Manager Nico Watson lived in Chicago for six years, so we sat down and grilled him for all his local tips to give you your best AALL experience yet.
Located just a couple of blocks from Millennium Park, the AALL Conference really will be right in the centre of all the action. From eateries to the top sights to picking up your morning coffee after a late night of trivia with CALL, we've got you covered.
On your doorstep:
Millennium Park is the central hub for numerous Chicagoan cultural institutions, with the Bean (also known as Cloud Gate) acting as a highlight to many. Summer is one of the best times to explore this area, when the fountains are in full flow, Lake Michigan twinkles in the distance and summer festivals like the Millennium Park Summer Music Series bring tourist and locals to the park with their picnics for a evenings filled with festivities. The perfect break after a busy day at conference.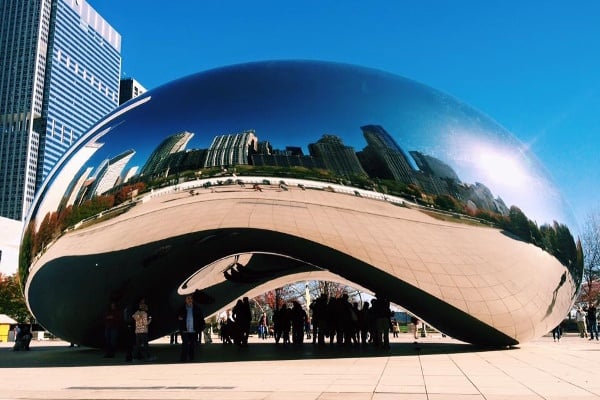 For those of you looking to explore a grand local library, the Harold Washington Library Center is just a twenty minute stroll away. Opened in 1991, this 972,000 square feet building has plenty for you to explore - from the Winter Garden on the 9th floor or its 1.2 million books, you won't be short of things to do.
A must do for any visitor to Chicago is exploring the city's architecture from the water with one of the Chicago Architecture Foundation River Cruises. Over the course of 90 minutes you'll have the chance to discover the history of Chicago, from its humble beginnings to the global destination that it is today, all whilst basking in the Illinois sunshine (we hope).
For networking drinks:
Just around the corner from the Hyatt Regency you'll find the Sweetwater Tavern and Grille, conveniently located for a post conference drink with your new contacts. For those of you looking to spread your wings further afield we highly recommend crossing the river and heading up to Kinzie Street, Hubbard Street and Illinois Street where you'll find some of the best bars and restaurants the city has to offer.
To refuel:
If you'd rather have a particular destination in mind for your dinner, Pizzeria Uno is bound to satisfy your Chicago deep dish pizza craving. If you're looking for something a little fancier, The Gage is just a short walk down Michigan Avenue where you'll find a rustic American menu to help you refuel after a long day of learning. Or, if you're after what is argued to be some of the best Mexican food in the country, head to the Frontera Mexican Grill for relaxed dining, or its sister restaurant Topolobompo for something a little smarter - both are run by chef Rick Bayless, known for his TV show Mexico: One Plate at a Time.
For a new perspective:
When things are getting a little busy (and AALL is bound to be busy) it's always nice to be able to go somewhere different for a new perspective, and there's nothing quite like climbing 96 floors for a change of scene. The Signature Lounge at the John Hancock Building offers exactly that, head on up to see Chicago from a bird's eye view.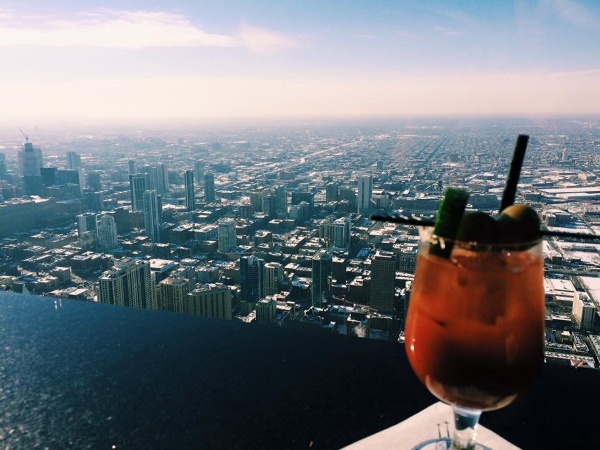 If 96 floors seems a little high for your liking, the J. Parker offers a pleasant alternative at a slightly lower altitude. Located on top of the Hotel Lincoln, the J. Parker offers both indoor and outdoor seating, with an extensive cocktail list to satisfy every palate.
For pre conference caffeine:
After all this exploring and learning it's more than likely that you're going to be in need of a pre conference coffee. Just along Wacker Drive from the Hyatt Regency you'll find Corner Bakery Cafe, conveniently located for your morning cup of joe. If you prefer a walk with your coffee, Wildberry Pancakes & Cafe overlooks Millennium Park a few blocks from the conference centre.
For a bit of respite:
Some of you may be planning to arrive to AALL on Friday evening, or to stay on after the conference to explore Chicago. If that's the case, it's well worth taking a trip to the Lakefront trail to stretch your legs with a jog, or hire a bike, along Lake Michigan. You will see some beautiful views as you pass numerous beaches along your way.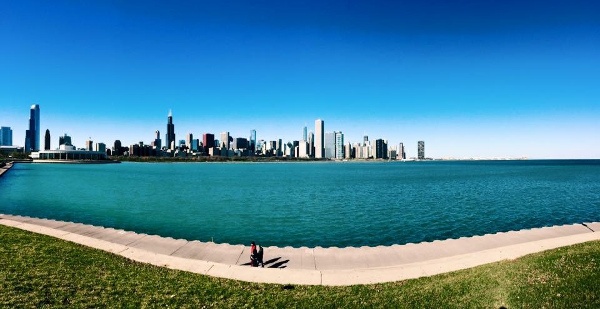 If you're looking for something a little less active then head to the Old Town area where you can visit The Second City, known for introducing stars such as Tina Fey and Steve Carell to their very first audience.
Alas, AALL 2016 has been and gone. But do check our upcoming events to see when we'll next be in a town near you: