Why librarians are amazing in times of crisis - and how we have all evolved
by Clare Brown on March 26, 2020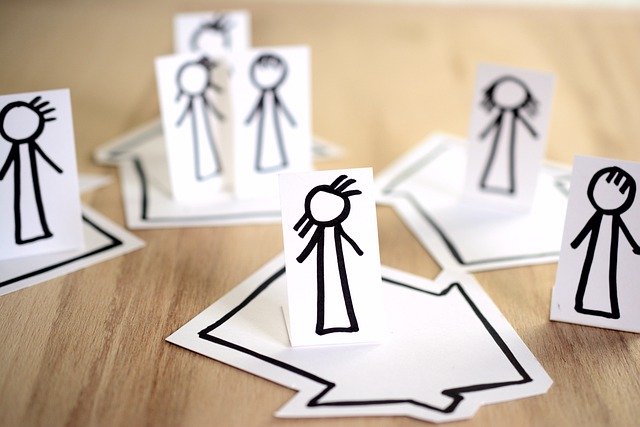 Let's take the long, historical view. There have been few global events which kept everyone glued to the news as COVID-19 did. Professionally we had to keep working as best we could because our organisations relied on our rapidly evolving creativity to imagine a future in a changed world. Over the past decade or so, there was a lot of talk about professional services implementing flexible working, but what was the reality?
How can information people who work in legal, commercial or financial industries move beyond the immediate logistical challenges, and use their considerable library management skills to innovate, learn and strike out into a brave new world?
How is your new working environment?
An entire industry has been built around all the 'techs' (lawtech, martech, fintech etc), so you'd be forgiven for thinking that commercial organisations were technologically ready for anything. However, evidence of continuing resistance to remote working suggests that some need more time. Despite great leaps forward, in reality, many firms fall into the "ready eventually" category.
The race to get up and running in unfamiliar working environments was on Although some firms have made the transition smoothly, recent anecdotal evidence on Twitter described some legal and business service staff struggling to access office systems remotely, experiencing difficulties with internet connectivity, as well as having to juggle childcare responsibilities.
IT and information departments can't help with the latter but they have been inundated with queries about the former! For example, one major problem with remote working is the dreaded 'login' page. When people are outside the firm's network it can be a challenge to remember passwords. In the office, your end users have seamless access to premium content from your current awareness newsletters because of silent authentication.
However, this won't work from other IP addresses. If you're relying on content coming into current awareness alerts from premium subscription services, speak with your supplier's support team and they should work with you to ensure this content is available.
The reality of law tech adoption
Regardless of Twitter anecdotes, a survey by the University of Oxford (March 2020) also suggested that law firms are falling behind on law tech adoption. They found that the take-up of many forms of law tech is modest in England and Wales, especially so for technology-assisted by AI. Lawyers are also not receiving training, "only a minority of respondents had received generic training relevant to lawtech".
Despite flaws in the data, this survey isn't surprising because it seems that legal tech is usually two steps forward, one step back. Law firms seem reluctant to trust technology; BYOD is expensive and difficult to manage; the Cloud is insecure; Citrix licenses were too expensive, etc. According to the legal press, the industry was constantly 'preparing', 'discussing', and 'testing', the future was always 'coming soon' and overhyped, especially when AI was involved.
What we do know is that the legal profession has gone into this pandemic as one thing, but will emerge as something quite different. However, as any library person will tell you, the key to continuity is efficient information management, and that means reliable access to know-how systems, online database access, current awareness, etc.
Librarians are trained to work effectively in a climate of ambiguity!
Who could have predicted a few months ago that organisations would be pushed to change so rapidly; the genie is out of the bottle. Even if 'eventually' is now, it isn't too late to prepare because I suspect that we have a long way to go; the effects of this pandemic will be prolonged and far-reaching. As one historian wrote recently,
Pandemics have had profound effects on human populations throughout history, triggering societal upheaval, shaping migration patterns, and fundamentally altering social development.
And in the midst of this upheaval, who better to turn to than information people and their library management skills? According to the Competency Index for the Library Field (2014) on page 12, there is a section on how a librarian "Anticipates and adapts to change and challenges effectively":
Embraces and adapts to change with curiosity and enthusiasm
Works effectively in a climate of ambiguity and changing priorities
Anticipates future trends and recommends changes in priority or direction in alignment with organisational goals
Explores and adopts new technologies for their potential to deliver new ideas, products and services
Recommend and takes reasonable risks to test implementations of change
Immediately below this is a section on change which demonstrates that we are well equipped to address the challenges, and implement the rapid change required to deal with this current pandemic.
It states that "change is the only constant and continuous learning is at the center of library culture". It continues, "remaining relevant and central to our communities requires innovation". Crucially, in my view it says "innovation is inherently a learning process [and] individuals who thrive in this environment embrace ongoing change and are focused not only on the present, but also on the future".
A public health crisis doesn't allow you a comfortable timetable
It's been astonishing to see the social media response from the library and information community. Immediate concerns were around the health and safety of frontline or public-facing staff, and the delay in closing physical library buildings. #SaveOurLibraries turned into #closeourlibraries and never before have we cheered the closure of public and university libraries.
No matter what kind of information service you provide, we strive to provide the right information to the right people at the right time. In normal circumstances, even a partial shift to flexible or remote library teams would require careful preparation, consultation and planning. Unfortunately, a public health crisis doesn't allow you a comfortable timetable.
By necessity, over the past few weeks, we have taken great leaps into the unknown. Access to predominantly hard copy special collections - with extensive online access for members - are all shut for the foreseeable future, for example, the Law Society Library, Inns of Court libraries, book collections in museums and archives etc. However current awareness, document delivery and online research/enquiry services can continue behind the scenes.
For teams in corporate or legal information provision, there are similar hard copy obstacles. However, the move to online resources, automation of certain processes, and dispersal of legal teams around the world has made the 'business as usual' transition slightly easier. It is to be expected that end-users remain challenging in the face of a 'no, we are sorry that is not possible at this time'.
Change, learning, innovation: What is your experience?
And finally, what have we learned so far? To continue our high level of service we need a stable internet connection, reliable video conferencing, and a dedicated workspace with minimal interruptions and distractions (yes I know this is hard!). We never work in true isolation so we must treat work colleagues with respect. We are all under pressure, so patience, tolerance and understanding is essential.
It's been a great opportunity for professional development but even that has reached a saturation point. I'm not sure how many more webinars we can sit through! However we now know what makes a good online session (or not) so armed with this fresh knowhow, I wonder if you've been creating any for your end users?
Twitter trainers have been generous in sharing their learning experiences. Kelvin Henney explained how he converted a 4-day onsite course into an online event, and how he would do it differently next time. I summarise his thoughts, some of which are useful even if you're planning a short training session:
Keep to an appropriate length for the type of learning
Stick to an agenda but allow room for discussion or questions as required
If it is a longer session, or group of sessions, use an timer and take regular breaks
Choose your online conference software wisely
There will be connectivity issues...
Set up a test to check what your audience is seeing
Interactive activities are a challenge so make use of polls, or other statistic-led interactions. Encourage participation because you want their attention
Prepare materials which you can send to participants, but tailor them to the session. For example in a physical conference/event, the most valuable takeaways are usually from other attendees, so include discussion points in your post-event slides/email
Don't just tell people about websites - whilst you're online, demonstrate why you find xyz.com useful but ensure the site works. Diversions and downloads can be time-consuming and you will lose their attention
Home libraries! If you're at home and you have useful hardcopy, you can 'grab the book itself and show it'
Timing and pacing - not everyone will be online at the right time so recaps are valuable. Don't schedule critical information at the beginning of a session
Worked examples must be simple, tested and easy to follow. Also…
...clear your Google search history if you're working on a home computer.
Where will we be in a months time? How will our organisations look after this period of enforced working (and living) from home? Please let Vable know what you are doing to revolutionise your services!