Conference season is almost upon us once again, and Team Vable are busy making plans for some exciting upcoming events. For my part, I am looking forward to BIALL in Bournemouth where the theme is the past, present and future of the legal information profession.
What are the current issues? What can we take from our history, and how can we use our extensive knowhow to make speculations about the future?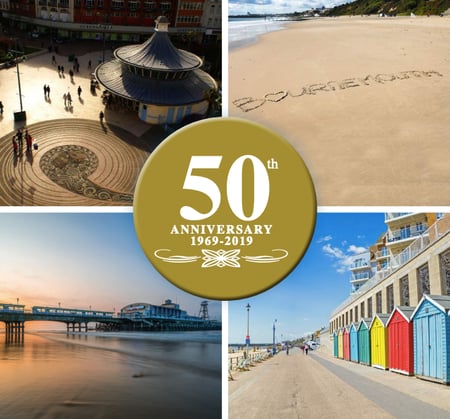 Reflections on the past
How many times David Allen Green has amended his reflections for his Brexit plenary talk? His Twitter feed was at fever pitch in March, so for the purposes of the book he is writing, he stated he needed a cut-off date. Given the recent negotiations, and issues to be discussed in meeting the legislation publishing challenge of the UK's EU exit, he will have plenty of material for volumes 2 and 3.
Let's hope the political past doesn't come back to haunt our economic future.
What has changed since 1865? Law reporting and public access to the courts are crucial because transparency and accountability are essential to a functioning legal system. The recent past has seen legal materials disappear behind paywalls so ICLR and BAILII are working to bring order and public availability to legal information chaos.
The legal information world - Now
We are privileged to get an insider's view of current issues in the Keynote Address and Willi Steiner Memorial Lecture by Rt Hon Baroness Hale of Richmond, DBE. This will connect perfectly with the presentation by the Supreme Court library service as to how they are making a difference to the work of the judiciary. I'm anticipating an insight into the practical side of working in the court's information service.
Surveys and statistics give a valuable snapshot of the here and now. Are user surveys fit for purpose? A case study on the use of a contingent valuation survey at Middle Temple Library promises a new way of collecting useful data. As someone who often recoils from statistics, I'm also interested to hear the lighting talk on beauty is in the eye of the statistician.
Gazing into the crystal ball
You don't need special powers to realise that satisfied clients and end-users are more important than ever. We need innovative thinking, and constantly reinvent our services if they are to remain relevant. Given that practical approaches to innovation is THE hot topic, how do we take our services forward and ensure that they are future-proof?
Although the technology is important, we need the people and management skills to foster a culture of innovation. UWE has successfully created a collaborative and fully integrated academic landscape to celebrate the subject librarian. Sessions on open and collaborative management, and designing client-centred knowledge services promise a hands on approach.
Plenary Sessions discussing how LexisNexis is revolutionising information pathways and let's (not) talk and Artificial Intelligence will give us the technical insight. As someone responsible for curating our social media feed, I'm keen to hear a view from law firms on the impact of the social media revolution.
Given it's BIALL's 50th anniversary there will be plenty of opportunities to talk about, and reflect upon the changes and developments within the world of legal information.
What sessions are you excited about?
Sessions mentioned above - at a glance
Thursday 13th June

09:45 – 10:45
Plenary Session 1
Reflections on Brexit
11:15 – 12:15
Parallel Sessions 1
Designing client centred knowledge services
11:15 – 12:15
Parallel Sessions 1
Alive and kicking: reflections on the evolving role of Subject Support Librarians at UWE Bristol
11:15 – 12:15
Parallel Sessions 1
10 years older: managing and evaluating library services at the Supreme Court
13:35 – 14:35
Plenary Session 2
The Social Media Revolution? The impact on lawyers and law firms
14:35 – 15:20
Anneli Sarkanen – Fieldfisher LLP
Beauty is in the eye of the statistician
15:50 – 16:50
Parallel Sessions 2
Open and collaborative management: a way to foster a culture of innovation

Friday 14th June

09:30 - 10:30
Plenary Session 3
Revolutionising information pathways
11:00 – 12:00
Parallel Sessions 3
Law reporting and public access in the courts: is too much a good thing?
11:00 – 12:00
Parallel Sessions 3
Are user surveys fit for purpose? A case study on the use of a contingent valuation survey at Middle Temple Library
12:00 – 13:00
Plenary Session 4
Keynote Address and Willi Steiner Memorial Lecture Rt Hon the Baroness Hale of Richmond, DBE
15:50 – 16:50
Plenary Session 5
Let's (not) talk and Artificial Intelligence

Saturday 15th June

12:15 – 13:15
Plenary Session 7
Meeting the legislation publishing challenge of EU exit