The fastest growing city in the United States is playing host to #AALL2017. With a population growth rate of 3.15% in 2015, the Texas capital is under pressure to deliver plenty of entertainment for its growing number of residents and visitors. And deliver it sure does!
Ranking in seventh place for hipster neighbourhoods in the United States, Austin is a completely unique city. Host to the annual SXSW festival, you won't find another place like it. From "yarn-bombed" trees to a stunning state capitol building, and bars and eateries galore, Austin has plenty on offer for even the most discerning of guests.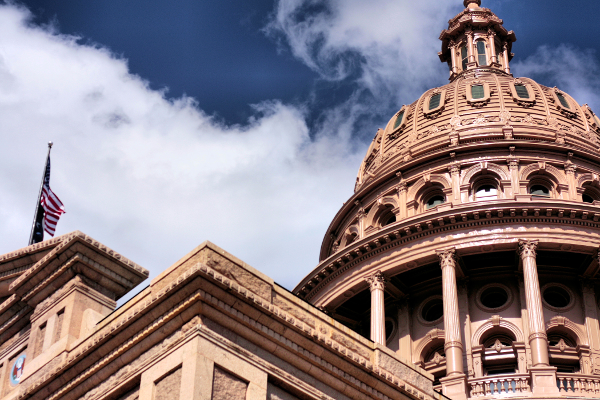 Photo Credit - Flickr
#AALL2017 is taking place in Austin's Convention Center, conveniently situated in the heart of the city, and a tourist attraction in itself.
Coffee Stops
Cited as "truly local" Cenote coffee house is located in one of Austin's most historic buildings, built in 1887 and that heritage has been maintained through to the present day. Rated as one of Austin's top coffee stops, Cenote is a short 9 minute walk away from the convention center, making it the perfect destination for that all important mid-conference pick me up.
In the opposite direction, you'll find Houndstooth Coffee. Not only are they (as the name suggests) a specialist coffee shop but they also offer a range of wine and beer if you're in need of some time out from your busy #AALL2017 schedule. Caffe Medici is also just around the corner, should that be more up your street.
Unique Libraries
One of 13 presidential libraries, the Lyndon Baines Johnson Library and Museum is dedicated to the life and times of the 36th President of the United States. LBJ himself described the library as:
"It is all here: the story of our time with the bark off...This library will show the facts, not just the joy and triumphs, but the sorrow and failures, too."
There's even a replica of the Oval Office for you to have your very own day in the (virtual) White House.
On the other hand, the Harry Ransom Center offers a number of temporary and permanent exhibits which are free to view (donations are encouraged). Of particular note, is the Gutenberg Bible - the first book printed with a moveable metal press - and the First Photograph, which - as the name implies - is the earliest known surviving photograph. The Center also offers group tours, should you want to make the trip with some of your colleagues.
Peaceful Time Out
If you're arriving in Austin with some time ahead of #AALL2017 you may like to take the chance to explore the city's history. The State Capitol makes for a fantastic day out, even if just to look at the magnificent building itself. Guided tours are free and are available throughout the day, offering the perfect chance to learn something new about Texan history.
If you're looking for something a little more relaxed, then Austin's parks will be the perfect fit. Known as "Austin's most-loved park", Zilker Park offers a vast 351 acres to explore and enjoy. Located in the south of the city, the park has something for everyone - from natural springs to botanical gardens, and plenty more.
From March to November, the largest urban bat colony in North America takes up residency below the Ann W. Richards Congress Avenue Bridge. Each evening, they emerge "like a cloud flying toward the east" (McDonald, 2015). There are a number of ways you can view this fantastic natural phenomenon - on the bridge itself, from its southeast side or from a boat on the lake itself. Whichever way you choose, you can be sure that you'll witness something incredibly special to Austin.
The Best BBQ in Texas
No guide to Austin would be complete without at least one mention of BBQ, and Franklin BBQ has been voted the best in the state. Even Barack Obama is a fan. Though, be warned, the lines are long but I'm told it's more than worth the wait.
With Austin known as the "live music capital of the world", heading out to catch a band is the perfect way to digest your dinner. Whether you're, quite literally, looking for a Hole in the Wall or something a little more commercial (you'll find musicians playing in grocery stores, the airport, and even city council meetings), there's plenty on offer. The Austin Chronicle has a live music calendar, making it easy to suss out what's on each day.
This is just a snapshot of what's on offer in Austin, with plenty more to be discovered at #AALL2017 itself. Will we be seeing you there? Come and say hello, we'll be at booth #210 and you can catch our exhibitor showcase at 1.15pm on Monday 17th July for a peek inside our new current awareness platform.