A recent article said libraries are proving that they're more important than ever so in honour of the US National Libraries Week, I've created a list of varied digitised collections in the UK - from manuscripts, business history and health, to music, travel and languages. Despite COVID-19, these and many other libraries remain open for business online. They are providing the virtual services and digital content their communities need.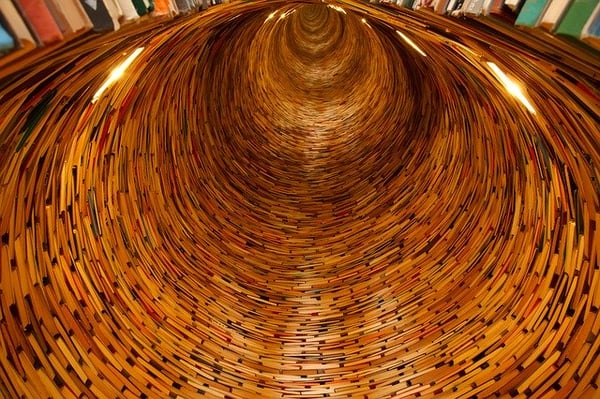 Previously some people have said that the availability of information via the internet has rendered libraries irrelevant. Nothing could be further from the truth, which is why the US libraries' theme of "finding the library at your place" resonates so strongly. In that spirit of exploration, I searched across the UK to "find libraries at our place"; to enjoy and celebrate our hard working library workforce.
***This just in from University of Reading!***
A purpose-built online portal has been created for the University's museums and collections. For the first time, all their collections and catalogues are accessible in one place. Here you can explore the collections, discover how to use them or visit online exhibitions.
Making business computing history in Warwick
What about technology facilitating access to the history of technology? LEO (Lyons Electronic Office) was the world's first business computer and was developed by the British company J. Lyons & Co. Ltd. between 1947 and 1954. Documents about its development are included in the archives of John Simmons (1902-1985), statistician and initiator of the LEO project, at the Modern Records Centre, University of Warwick.
Pandemics and health in London
The Wellcome Collection is one of the best known medical/health libraries in London. If you've had enough of recent pandemics, delve into ones from the past! The Library's digital collections cover a wide variety of topics, including asylums, food, sex and sexual health, genetics, public health and war. Published books, pamphlets, archives, posters, photographs, and film and sound recordings are completely free to view.
Discovering cultures of the world in Oxford
Digital Bodleian provides a way to make an incredible library collection accessible to a wide variety of users around the world, for learning, teaching and research. Build your own collections and share with friends and colleagues. Look at this inquisitive little creature from the 1790s! Which is your favourite piece?
Musical sounds in Edinburgh
How do you turn dry archives into an extravaganza of sound? St Cecilia's Hall is home to the collections of early keyboard and plucked strings, part of Edinburgh University Collection of Historic Musical Instruments, which ranks among the world's most important collections of musical heritage. The instruments are supplemented by an archive of original materials, working papers and a sound archive. Have a listen to a virginal manufactured in 1586.
Explorers in Southampton and Dundee
Maps are one thing, but what about those ships built to research, explore and document? The RRS Discovery was a ship built for Antarctic research and launched in 1901. She was the last traditional wooden three-masted ship to be built in the United Kingdom. Her first mission was the British National Antarctic Expedition, carrying Scott and Shackleton on their first journey to the Antarctic. Check out the National Oceanographic Centre, based in Southampton and their archive, including pictures of life onboard these incredible ships.
Early printed books in Aberystwyth
The National Library of Wales is situated in Aberystwyth, with incredible views of the dramatic Welsh coastline. But there is also drama to be discovered within the library collection too. Translations of key texts are vital for solidifying linguistic integrity, power and emotion, and this is especially true of religious works. This is why books in Welsh are important, so read more about how Celtic countries which emphasised the spoken word responded to the advent of the printing-press.
Postcards from Belfast and Northern Ireland
There is a wealth of digitised knowledge centred around the history of Belfast and Northern Ireland. It's not just the politics and the Troubles, but the joyous world of theatre, postcards and literature. Take a virtual trip around the holiday hotspots of this beautiful place using the library of historic postcards; then and now, regardless of when the photograph was taken, the Giant's Causeway is still dramatic!
There are so many specialised libraries in the UK and around the world to discover. Librarians and information people are doing amazing things with their collections. This is just the start, so what will happen in the future? As IFLA said,
We are still very much in the middle of the [COVID-19] crisis. With the focus almost exclusively on the coming weeks, it is certainly too early to say with confidence what will come next. However, what happens now will shape the future...Do libraries risk seeing growing demand while having to fight hard for existing resources? Will they be able to keep up with – and support – an ever more digitalised economy and society without changes in laws? What will be necessary to uphold – or restore – core library values once the crisis is over?
By investing in digitisation projects in the past few decades, archives, libraries, museums and art galleries have demonstrated their future-readiness. Now it is up to us as librarians to demonstrate to our readers that they can use this online material in new and interesting ways. Let's engage with people more than ever before!
Share your stories with us. What digital collections that you have helped create? How are you engaging with people?