5 New Year's Resolutions for your library and information service
by Clare Brown on December 18, 2020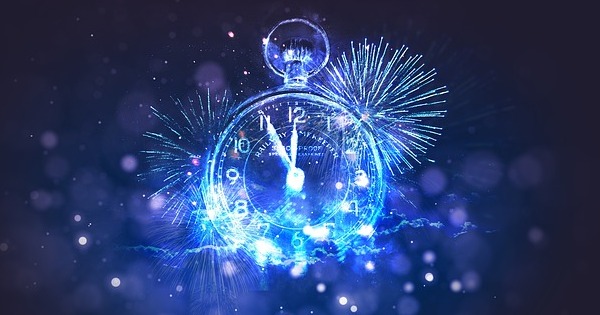 New Year, new you New Library! Everything changed in 2020. Our current remote working practices have been thrust upon many of us, and we have been making a success of it. We continue to provide an excellent library and information service to our end-users. We are in need of rest and reflection to take stock of where we are.
Hopefully this holiday time will give you space to consider fresh new directions in your professional life. 2021 can be the year that library and information managers put this new knowledge and experience to good use. The new year is the perfect time to review how you, your department, and your organisation are thriving and succeeding.
1. Review your subscriptions
Reviewing your subscriptions on a regular basis is absolutely critical. Not only do you want to ensure that your end users are receiving the most relevant information to them but you also want to avoid spending unnecessary budget on resources that simply aren't useful.
The pandemic has put extra budgetary pressure on all library and information services. Collate all the statistics you have available. Who is using the premium publications? What's the benefit of each subscription - to those who read it, their department and your organisation as a whole?
Is it really bringing in value or is it just a nice to have? It may well be that the resource can be substituted for a more relevant alternative which is of far greater benefit to your organisation's current awareness, and you may even save some much needed budget at the same time.
2. Rethink and relax into training
Each year sees a new intake of trainees and associates, bringing with them new experience, habits and preferences. Technology is continuously evolving, new working strategies are constantly being adopted and new trends arising. Actively seeking out new training sessions can help you keep track of all this.
Online training has become the norm. Zoom and other video conferencing systems are essential for delivering online training. Thankfully people have accepted the challenge and where there have been technical issues, IT departments have offered prompt help and support. Everyone has been on a steep learning curve, so people have generally been patient with any hiccups.
One library manager reported that they had successfully designed and delivered remote training for an entire satellite office. This will no doubt serve as the template for rolling out mass training later in the year. The more we do this, the more we will learn and improve. We can also learn a lot from academic institutions and their online teaching experiences.
3. Keep experimenting with and learning about technology
Technology has made working from home possible. It's brought new opportunities to work more efficiently, more effectively and even more economically. There are two main ways that you can experiment with technology - test out what you already have, and see if there's a new service you can benefit from.
Firstly, are you using all the tools available to you? Is it even clear what tools you have access to within your organisation? There may well be something in there that could greatly benefit your service without you even realising. Ask around!
Secondly, it's essential to keep track of all the tools available to you on the wider market, including those new developments as they are released. We're increasingly seeing law firms use a variety of products to support their legal research needs. No longer is a sole provider necessarily the norm.
As such, it's worth regularly scouring the market for updates relevant to you and your organisation's needs. It helps that over the past month or so, three separate resources have been launched, all devoted to serving as a marketplace directory for legal technology products.
4. Question your daily routines - but only challenge them if it feels right
In previous blogposts regarding New Years' Resolutions, Vable recommended challenging the status quo. In 2017 we said,
When it comes to projects that you conduct on a regular basis it's all too easy to fall into the trap of routine - putting together your newsletter, compiling your budget in the same manner time and time again. Doing so, however, increases the possibility of passing over new opportunities to work in a more relevant, and perhaps more efficient, way.
After the challenges of this year, we have blasted through the status quo and are doing everything differently anyway. I listened to the Librarians With Lives podcast and Clare McClusky Dean discussed the effects of her routine since April 2020. Although she said it has been stressful, she has never felt healthier. She has discovered that working from home suits her so that will be a workplace consideration in the future.
I suggest that you question your new 2020 daily routines and compare them with what you used to do. Has this had a positive or negative effect? Maybe you can speak to a colleague and compare notes. Whatever the effects, consider how you can make thing better; a healthy/happy/relaxed employee is a better employee.
5. Make yourself more visible
You were visible in an office or information centre - remember those days? What happens when you're out of sight and out of mind? Your library and information services are currently operating away from a physical space within a building, so how do you ensure that you're not slipping out of the minds of your audience?
Make 2021 the year you become the most visible you've ever been! Branding is an important part of your library management skills toolkit. Your end-users, stakeholders, clients etc want you to have a strong brand because they need you as their trusted advisor. Although it is intangible, branding adds value to your product/service because of the relationships it helps develop.
What's on your resolution list for your information service in 2021? We'd love to hear!